New Craft Books!
I bought a couple new crafting books! :) Lots of neat stuff to look at!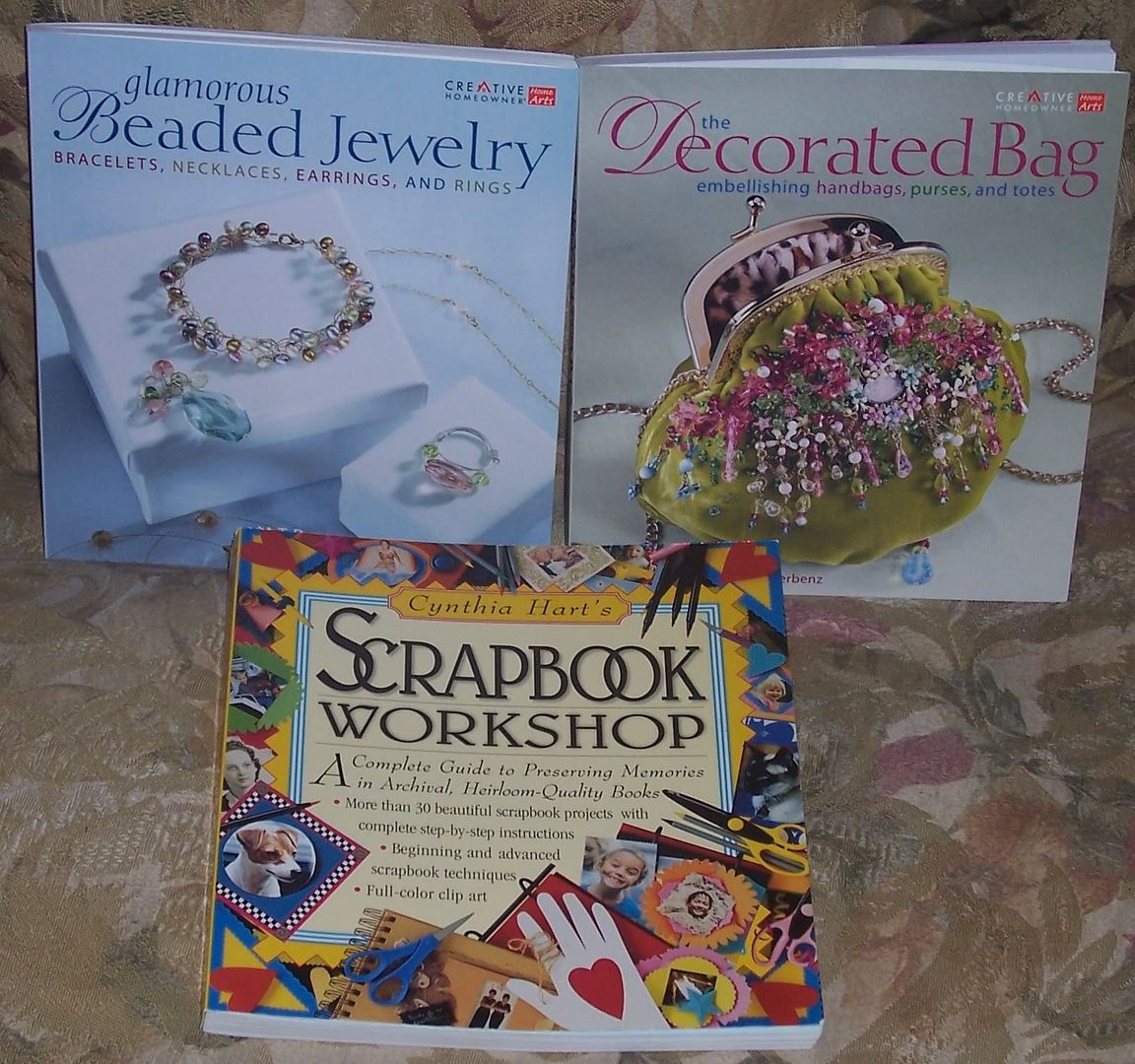 I will definitely be making lots of things from these! Great patterns, and really neat ideas!
Thank you to my c'ville pal. She sent me two skeins of yarn, and a children's crochet hook in a cute red color!
TTFN!!