Today's Letter is B
Books, Baby and Band.....and blogging! :)
Let's start with Band. My son and stepdaughter played in their high school's spring band concert last night. It was just excellent!! They played the William Tell Overture and then a medley of armed forces music. It was great! And then they played their marching band music from marching season. I was so proud of all of them! Sonya got an award for being the flute section leader for marching band. And Mikey's girlfriend won an award for outstanding freshman band member. :) Way to go Alex!!!!
My pictures came out pretty bad because of the lighting in the auditorium.



The girl furthest to the left is Alex, Mikey's girlfriend. She plays clarinet. The girl in the middle is my step-daughter Sonya. She plays flute and piccolo. On the right is Mikey. He plays flute, melophone and the french horn.

Baby Josh went to the concert with us and sat inbetween his daddy and I. He enjoyed it. He didn't weigh enough to keep his seat down though -- it kept folding up with him in it. lol. And he couldn't see very well since he's so little.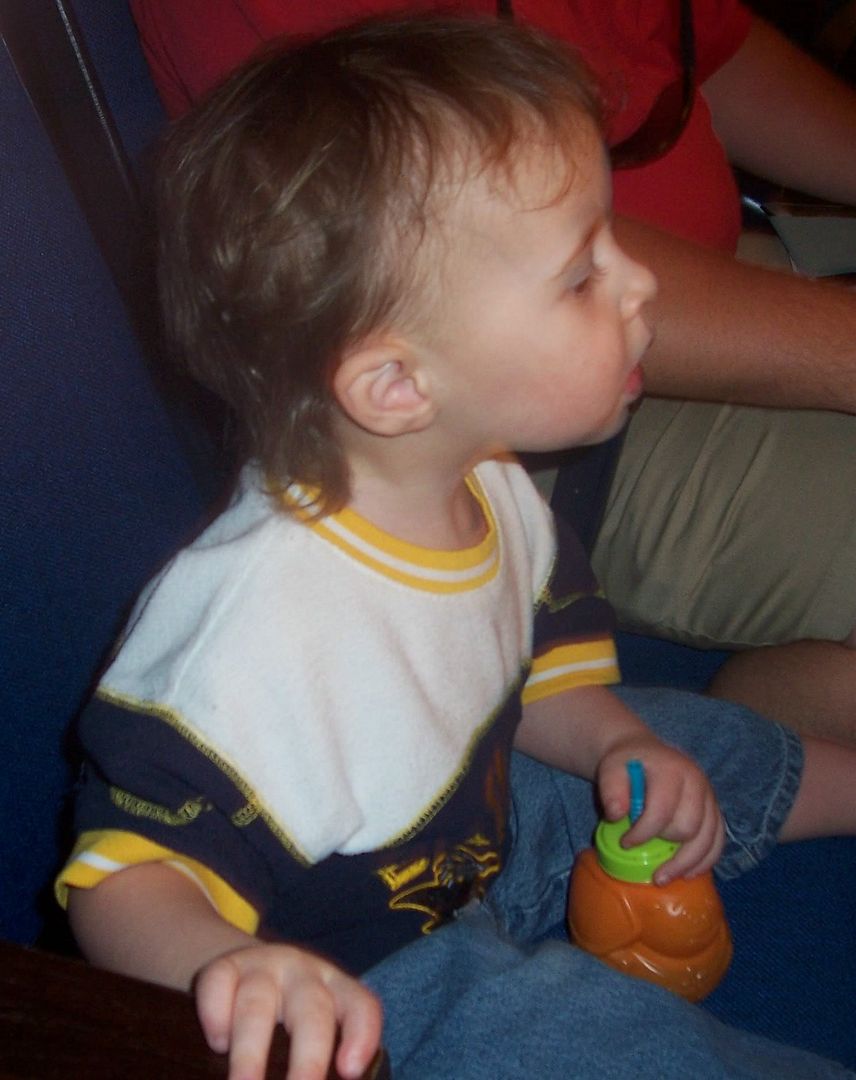 He was really having to stretch his neck to try and see the stage. So daddy came to the rescue!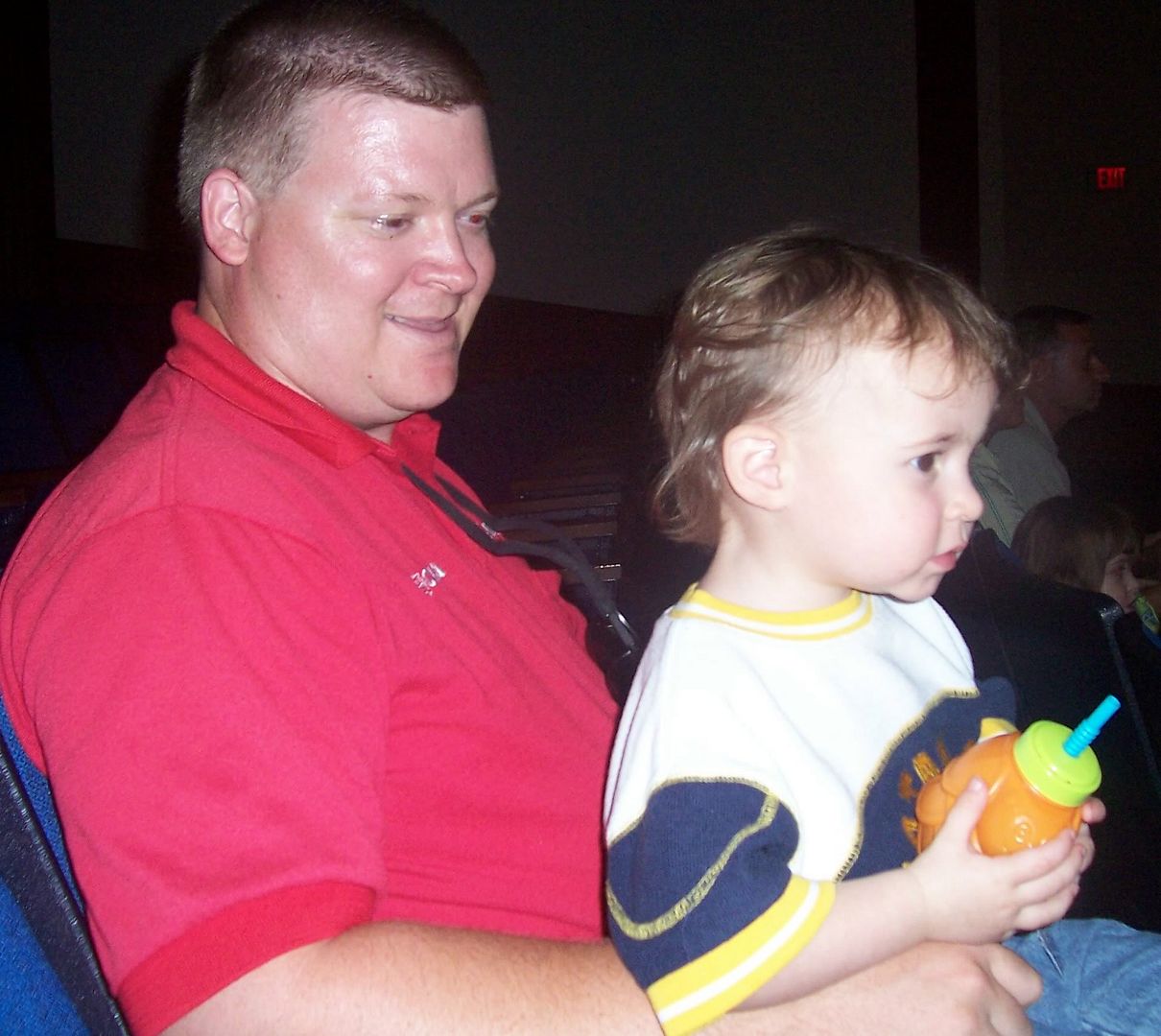 Daddy's lap was the best seat in the house! :)

We had a great time!

Signups are coming in for the Great Bookmark Exchange! We're exchanging hand-made bookmarks along with a book. Check out the details here.

Here's my survey answers for the exchange:

1. What genre of books do you enjoy most? (i.e. mystery, romance, horror, historical, biographies, autobiographies, fantasy, sci-fi, etc)

I enjoy mystery, fantasy and sci-fi the most, but I'll read just about anything!



2. What sort of bookmarks do you like best? (long, short, lacy/elegant, fun/cute, corner, tasselled, etc)

I like bookmarks that are bright colored, fun and cute!



3. What are your favorite colors?

Bright colors, jewel tones, deep autumn shades, sunset colors. My favorite color is blue -- bright blue, teal, turquoise. It's all good!



4. Are there any colors you don't like?

I really don't care for light pink. Pastels in general aren't my thing.



5. What sort of "theme'' would you like your bookmark to be?

I love anything fun/cute/whimsical/sassy/funky, etc. But any theme would be fine! I enjoy seeing other people's work!



6. Are there any "themes'' that you wouldn't like??

Can't really think of any.



7. Can you send internationally?

Yes



8. If your partner wants to send along extra goodies (like tea, candy, cocoa, etc), what do you enjoy? And is there anything you don't like/can't have??

I love tea and coffee! But please no candy. I'm diabetic and on a restricted diet.



9. What crafts are you going to use to make your bookmarks? Is there a particular craft type you would like to receive? (knitted bookmarks, plastic canvas, etc)

I knit, crochet, tat, cross stich and embroider. So I could make bookmarks using any of those crafts. Plus I have done applique, beading and other sewing crafts before too. I'd love to receive any sort of hand-made bookmark! I enjoy seeing a variety of crafts! And it's just fun to receive something handmade from a friend!





If you like to read and craft -- please consider joining in on our exchange group! We're going to have a blast!! C'mon over to the bookmark blog and check it out. We're just getting started, but soon we will be posting bookmark pattern links and ideas, book reviews, pictures of the bookmarks we make/receive. Join the fun!





TTFN!!! :)