Rainbow morning!
It rained a bit here this morning. The clouds were just clearing away as I came back home from dropping the kids off at their last day of high school for this school year. A really light rainbow appeared in the sky for just a few minutes.
I got a picture just before it disappeared.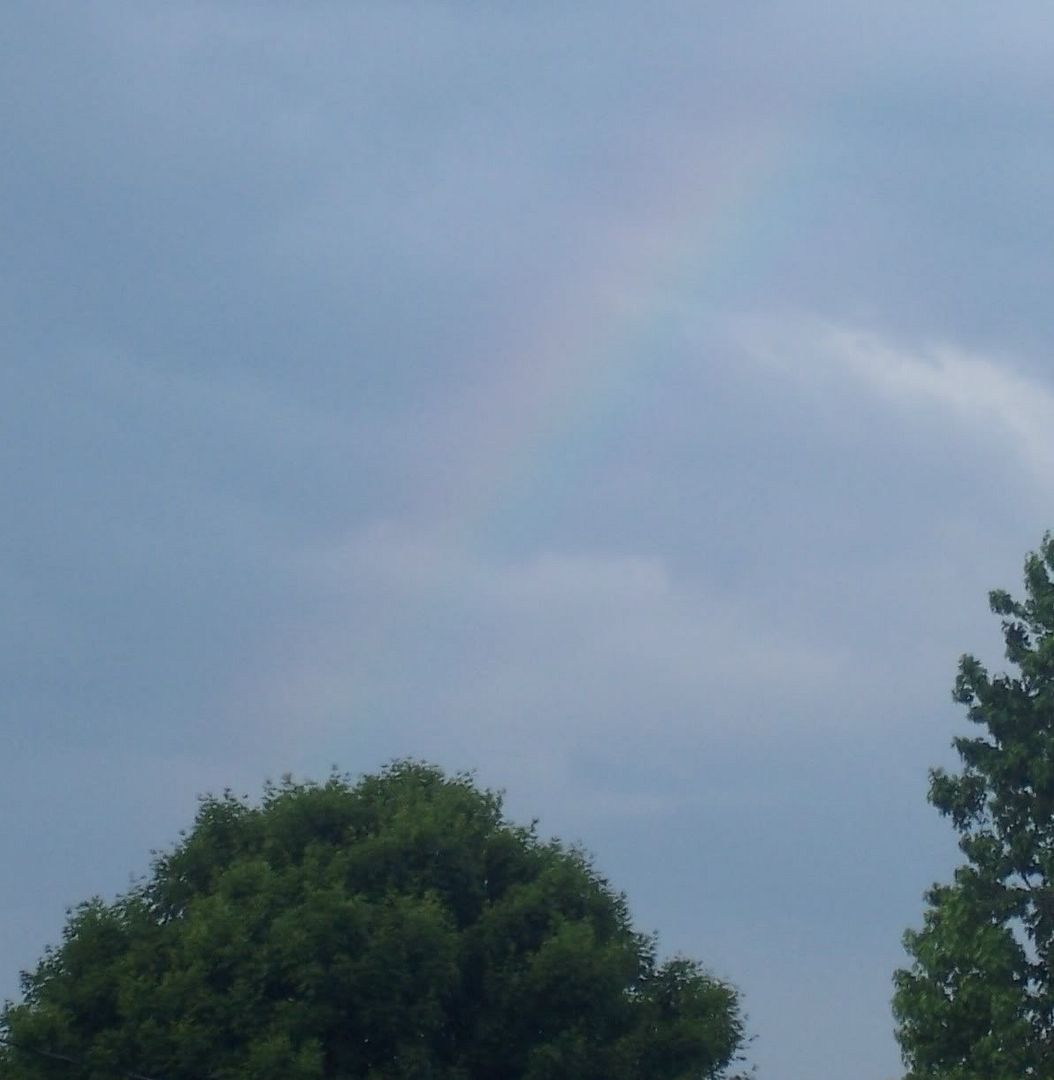 What a nice way to start the morning!! :)
Craft-wise, I'm working on an oldddd UFO today. I started a latch-hook kit back in 1999. We moved just after I started it, and then life got very busy. I put it away and forgot all about it. I found it about a month ago packed away with my scrap yarn. Thank God I am meticulous about keeping direction sheets, etc. Hopefully all of the yarn is still there. The box was crammed full, so I'm pretty sure that it is.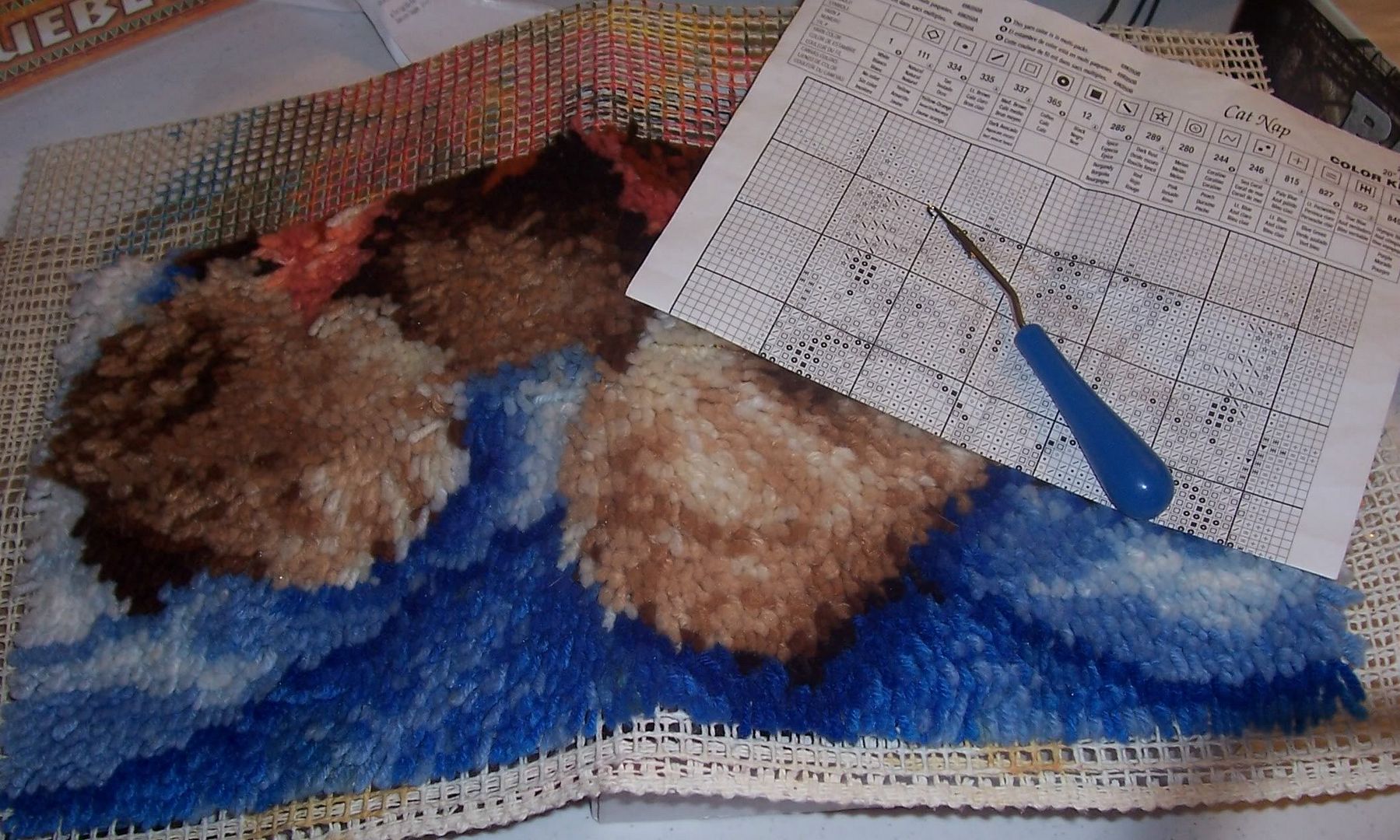 The picture is of a napping kitten. It's going to take me awhile to finish this, as all of the colors are very close in shade. Makes the progress slow when I have to double check every strand to make sure I don't have the wrong shade. But it will be really neat when it's all done! I think I will make it into a throw pillow. :) **Crossing Fingers** that I have enough yarn in the box to complete it!! 34 rows of 90 are done.
Not sure why I put this away and never got it back out again. I guess life got majorly in the way. :)
I haven't done any latch hooking in years....so I'm having fun with it!!!
And everytime I grab a "coffee'' colored brown instead of a "spice'' brown -- they are SO close in color, I have to hold them up to the light to see the difference -- I just keep reminding myself that every UFO I finish gets me closer to a yarn shopping trip!!!!
So I'm still plugging away at my June UFO challenge!! Gotta clear 'em out so that I can start all new projects!!
TTFN!!