My book arrived from Japan!
I ordered a pattern book on Etsy from Japan. 80 pages of Tawashi fun! In about a week it arrived!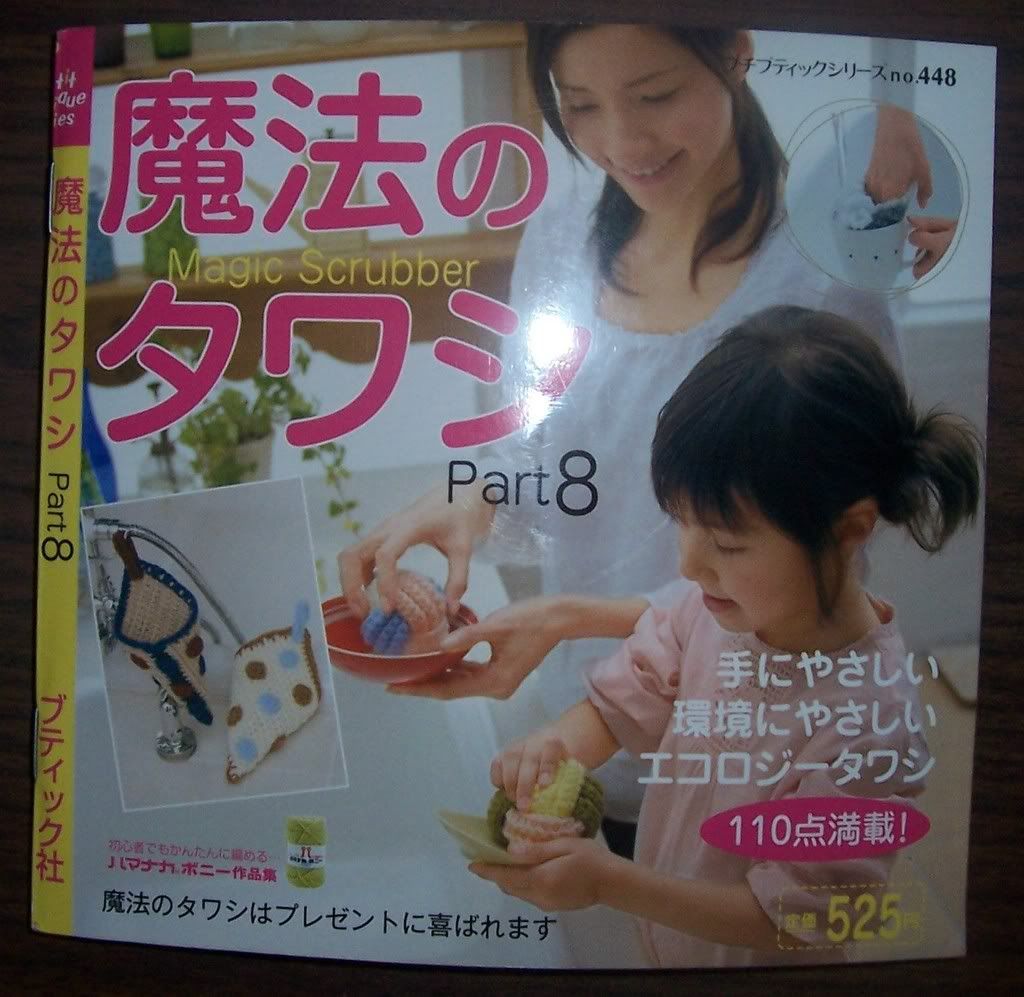 Looking at page after page of Japanese was a bit daunting at first, but with a bit of research online and looking at the charts carefully, the patterns aren't that difficult to figure out. The Magic Scrubber books have photos, charts and illustrations for each pattern. :)
Here's what I have made from the book so far:
Knot Ball Tawashi:
Woven Ball Tawashi:
Shooting Star Tawashi:
And, it also includes the Ohina Tawashi pattern that I posted last week.
I am trying the crochet patterns from the book first, because after 20 years of crocheting, I'm much more advanced at reading charts and figuring out stitches/techniques than I am with knitting. Most of the book is crochet, but there are a few knit patterns and some that combine knit and crochet.
The charts and finishing illustrations in this book are wonderful. And there are several websites that show basic knitting/crochet words in Japanese. The symbols used in the charts are mostly standard, and there is a illustrated stitch key in the middle of the book showing illustrated instructions for stitches and the symbols that go with them. The patterns are very simple, so I'm using them to gain some knowledge of how Japanese patterns are presented so later on I will be able to try some of the gorgeous Japanese lace patterns that I have seen!
I've been selling off some of the knit and crochet patterns I have that I don't use. And today I used part of the money to order 2 more Tawashi books (one has a toy theme...too cute!).
TTFN!!