Needles!
A wonder Crochetville angel sent me a box with 3 pairs of knitting needles, a "magic towel'', some udder creme (great stuff!), a pattern leaflet, and a wonderful scented bar of soap!!
Thank you! Thank you! Thank you! They were short straights in sizes I didn't have yet. But I can always use duplicates too -- I always keep several projects going at once so I don't get bored.
Here's a picture of what was in the box: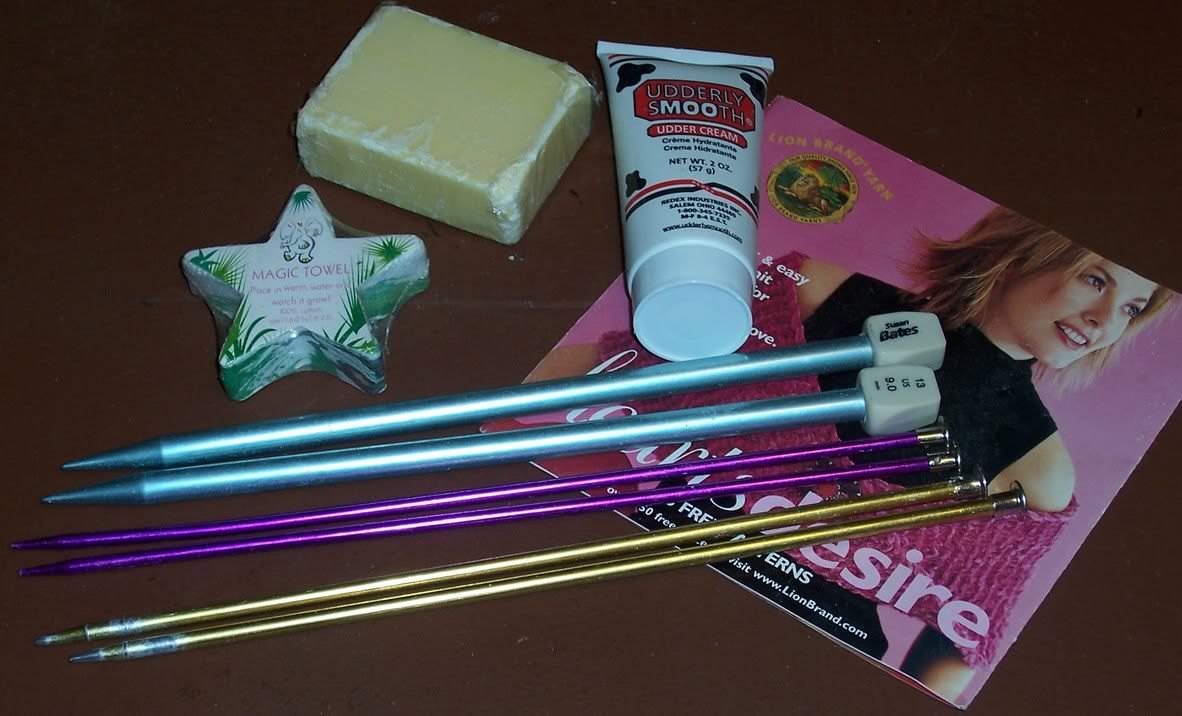 Today's edition of Knitty Gritty was a knit purse using intarsia color changes. I really want to make that purse! I'm going to make a test swatch and try to learn how to do intarsia before I start the project. The pattern and photos are on the
diynetwork
website listed under the episode called "Intarsia.'' The purse has a polka dot design. :) I don't have colored cotton in my stash, so I'm going to use acrylic for this first one. `If I like the outcome, I can always make another one using different shades of cotton.