Got yarn?
Got yarn??
Yes, I do!!
The postman was a real sweetie today and brought me a box from one of my Crochetville yarn swap partner!!
Lookie what Bron sent me!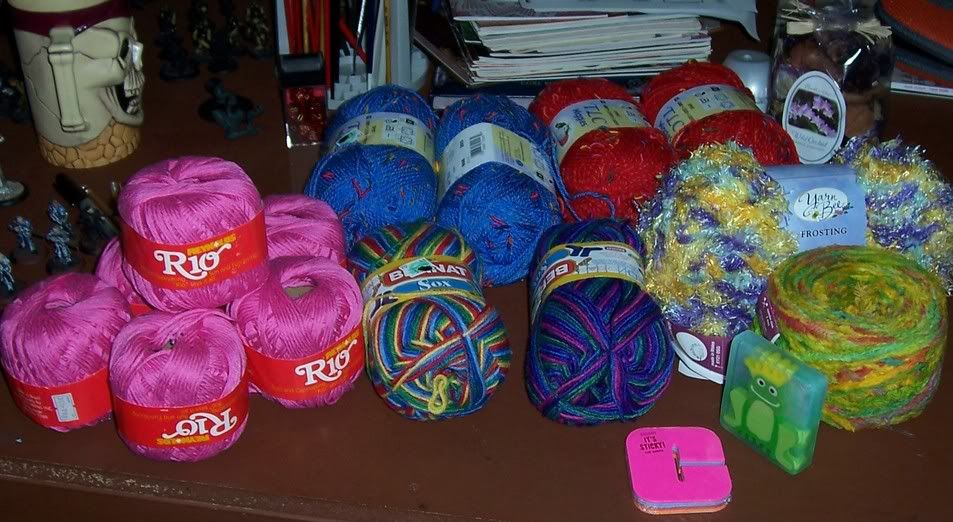 I got 4 skeins of Red Heart Wiggle. Two skeins of Bernat sox yarn. 6 balls of Rio cotton. A pretty variegated color of Yarn Bee "Frosting'' called Frosted Gold. And a ball of Chunky Cotton Fandango in Jamboree. She also sent me a bag of potpourri, some sticky notes and frog soap.
The baby latched onto the Fandango yarn. I've been planning to make him some bean bags to play with, so I think I'll use that yarn to make them. He was patting it since it was soft, so I think he'll be happy having some toys made from it.
Thank you Bron -- the yarn is fabbbbulous! :)
I also got my CLDCX2 exchange puffy today. Kathleen sent me the cutest dishcloth shaped like an ice cream cone.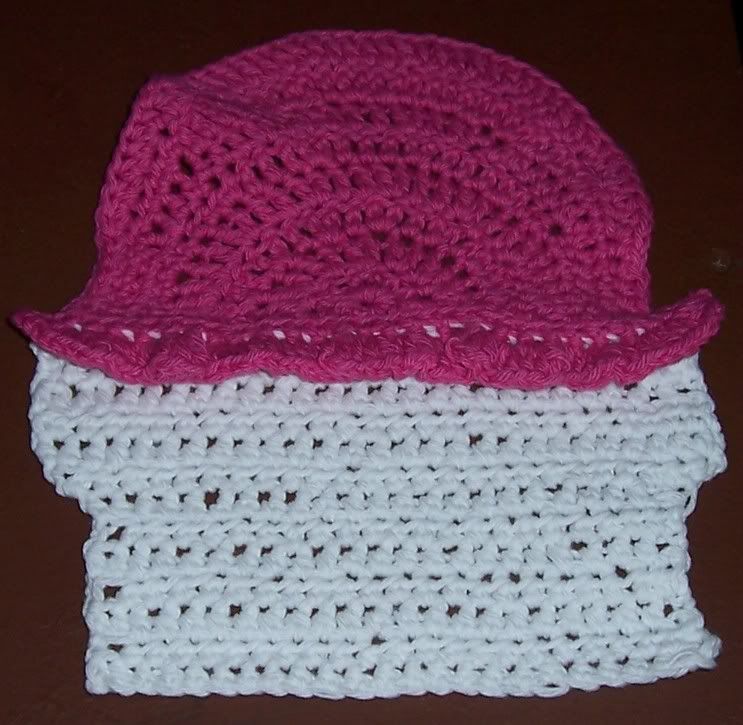 Isn't that just so cute?? Thank you also for the postcard, chatty note, pencil and candy! :)
What a great mail day!!
Today I enrolled in the knitting class at the local community college here for another go-around. The first class was just great! It's for beginner's and more advanced, so I can take the class as many times as I want to. Since it's summertime, the class is on Tuesday mornings instead of evenings this time.
Still working on getting my various projects finished. I'm going to make tonight a UFO work night to try to get some things finished off before I start class on Tuesday morning.
Hugs!!