UFO attack!
I have a large collection of UFO's at the moment -- I just haven't gotten much knitting or crochet time lately. My plan is to NOT start anything new until I have all these plastic bags and ziplocs filled with unfinished projects all done.
I finally bought the two balls of Eros I needed to finish my boucle shawl that I've been knitting, so I'll finish that project first. Then I have a scarf to finish for my MIL using red fun fur. She wants to wear it to her Red Hat Society meetings. I have another scarf on #15 needles right now -- Homespun in dark green with blue flecks. I have a drawstring purse in progress, and a few rows of the bottom of a felted purse started. I need to frog out the wool though and start again. The circulars I'm using are just too long. My kingdom for a 16" set of 10 1/2 circulars! I'll have to order a set online I guess -- I can't find the short ones anywhere.
I came back from a weekend in Charlotte to find a great package waiting for me. I received my scarves from the Crochetville summer scarf exchange. Michelle sent me two very pretty scarves in yellow and orange.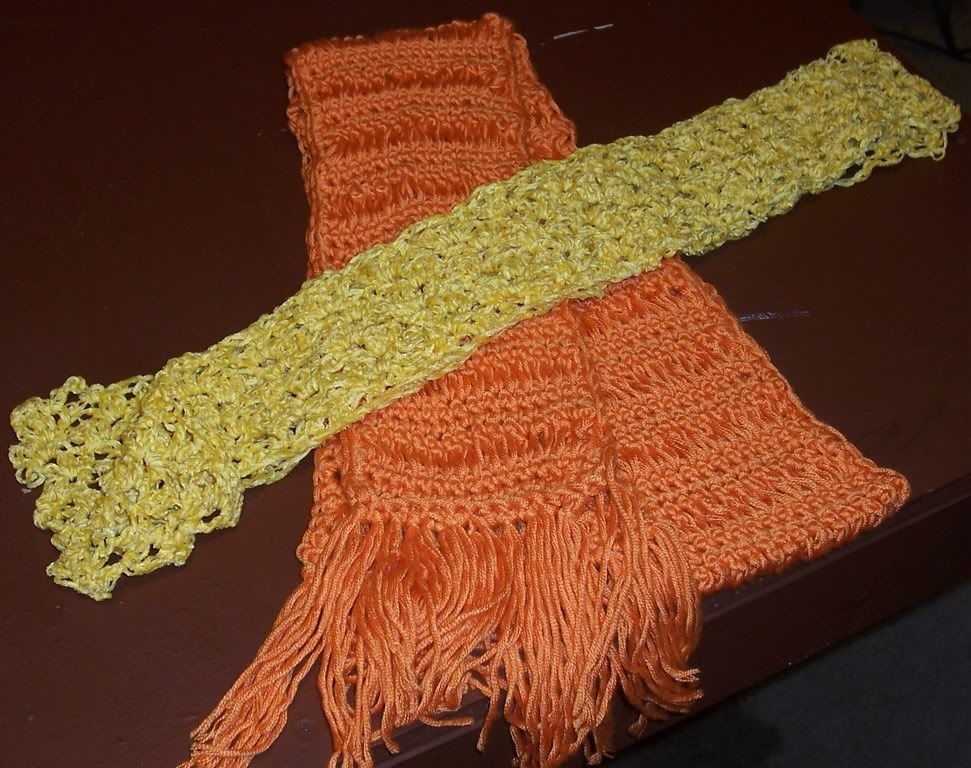 Thank you Michelle!
Hugs! Juli