Attack of the Cake Monster and Lucy
Joshua had a great birthday party yesterday!
Here he is enjoying his cake: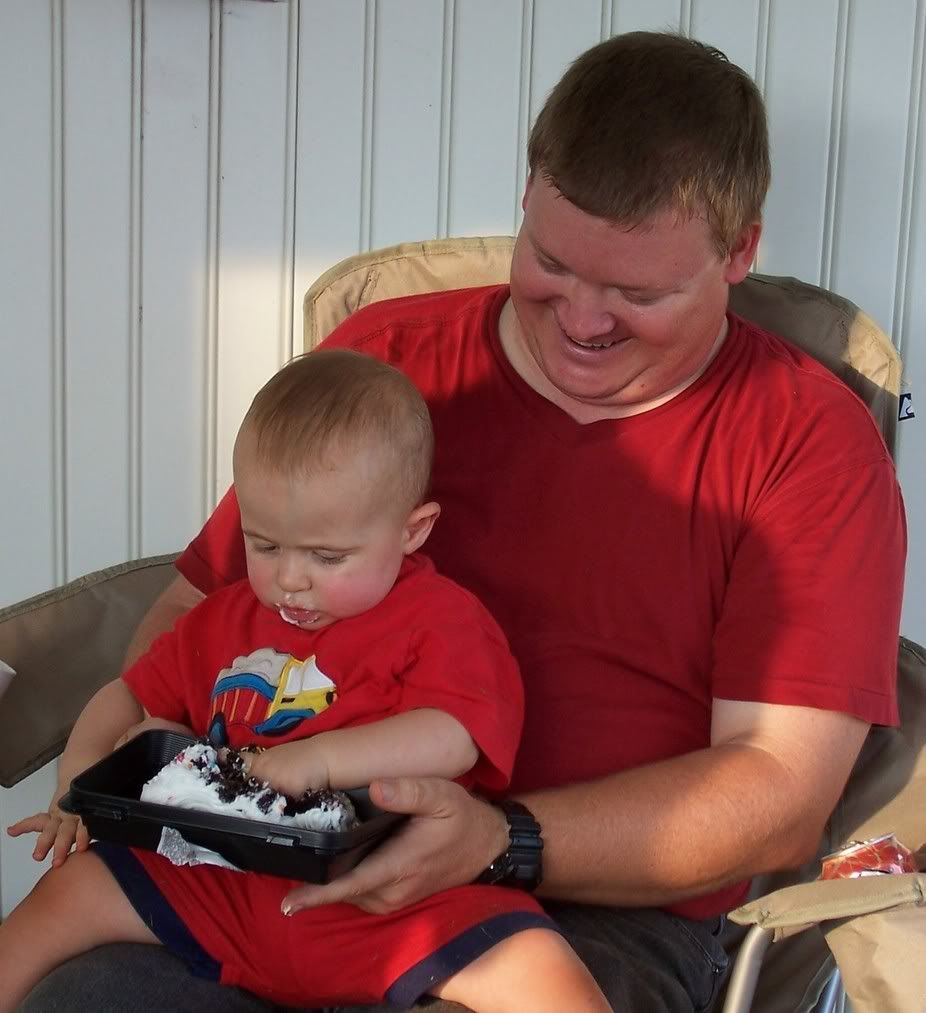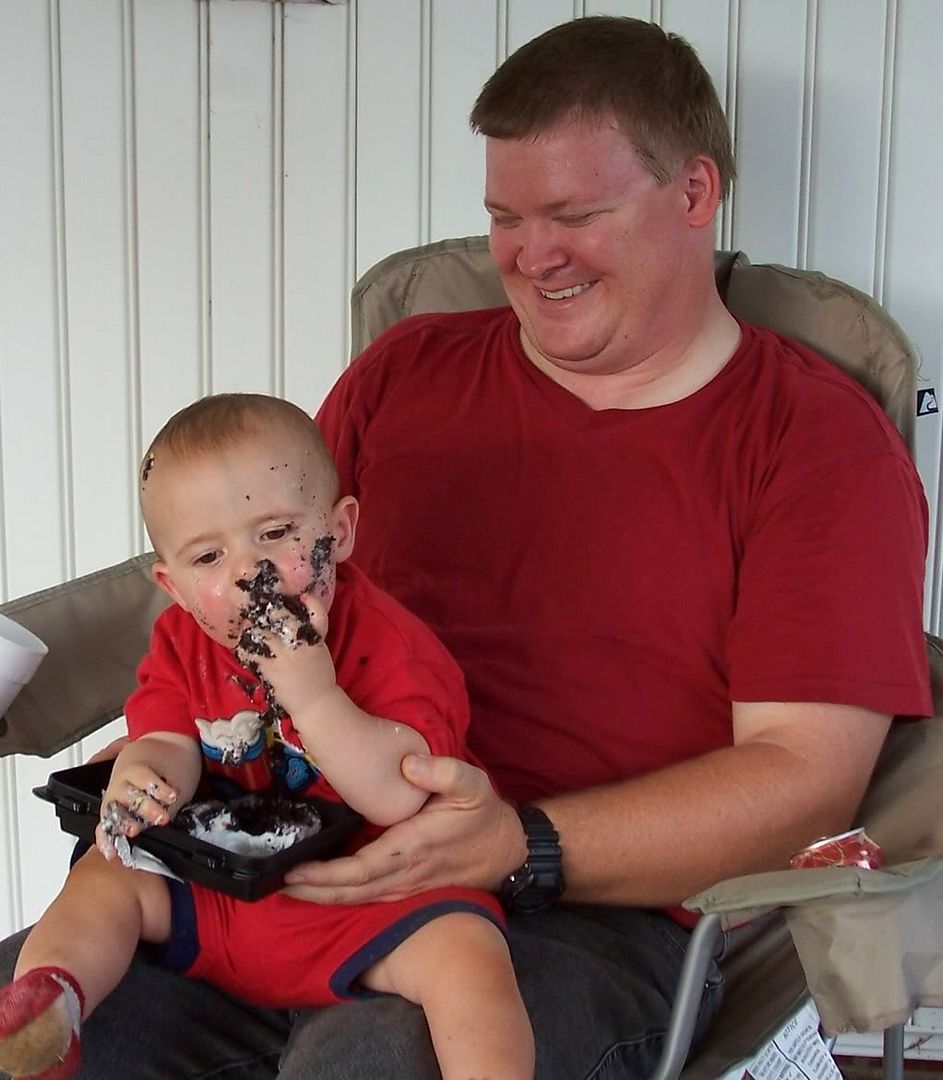 Ewwww! Attack of the Cake Monster!
During the barbeque, we had a visitor who seems to have decided to stay.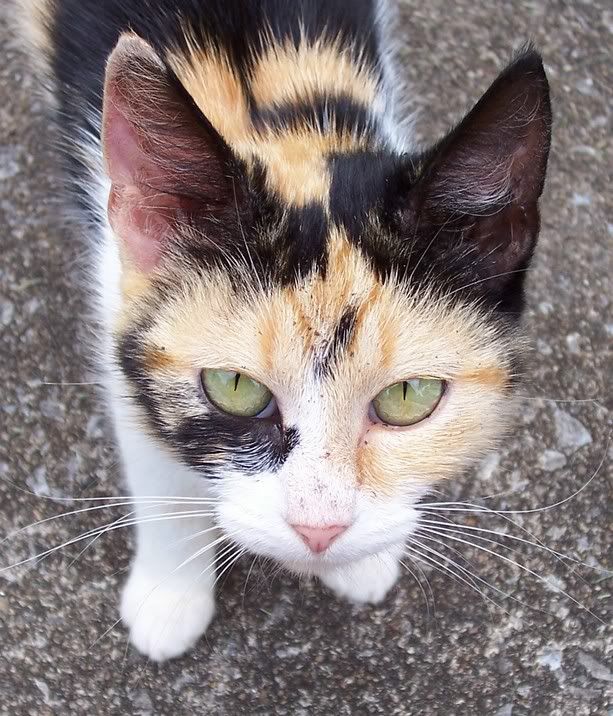 She's a sweet little kitty. We put out some food for her last night, and she really has my husband wrapped around her little paws. He came in last night and announced her name is Lucy. I added a 2nd name -- Lucy Lou. Southern gals have to have two names, right?? :)
She appears to have gotten lost, or dumped. Very clean, but verrrry skinny. She has a food and water dish outside now, and I've brought her in the house a couple of times to look around. As soon as I've had her to the vet and have put some flea treatment on her, we'll see if she wants to live in the house, or be an outside kitty.
On the crafting side of things, I'm working on a new felted purse out of Lopi wool in a pretty emerald green. And I'm going to finish up a polka dotted purse I've been working on.
My birthday is on Monday. I plan to organize my yarn stash and get in some quality knitting time! :)
If you like knitting for charities, I put two new links up on the left. Check them out!
TTFN!!