I hope everyone had a Happy Easter!! We had a nice family dinner today with my in-laws and brother-in-law and some family friends. :) I stayed home from church this morning and cooked like a mad woman...lol. Mashed potatoes, apple cobbler, 2 chocolate pies and a banana creme pie. :) It's nice to cook for a lot of people sometimes -- I just hate the cleanup afterwards. The sink is full of mixing bowls, etc. Ugh.
Meanwhile....on the needles....I'm finishing up a dishcloth and I'm working on a diagonal garter stitch pillow from Easy Knitting.
For the dishcloth I'm using Peaches and Creme cotton in Gumdrops -- it is just such a pretty cotton variegated! I just love it. I'm going to go to Elmore-Pisgah on Monday and see if they have that color in cones. It's just so springy looking!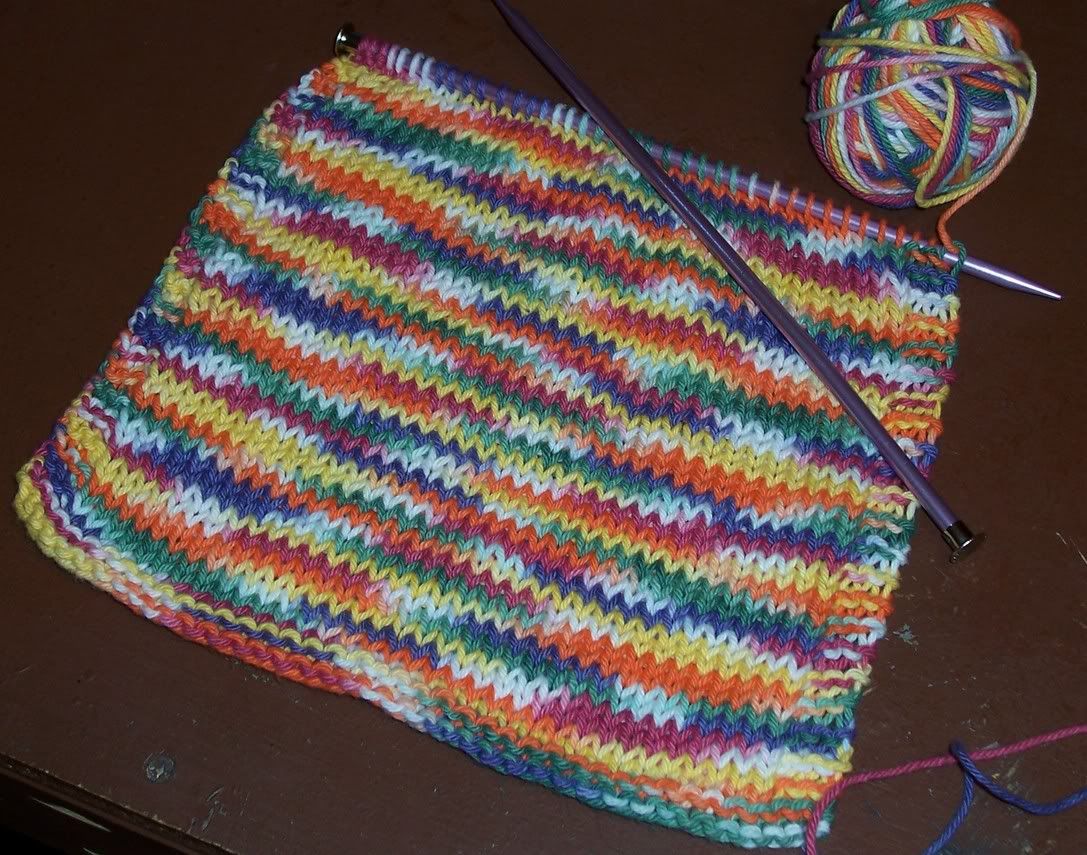 I love it that Elmore-Pisgah's mill is just right up the road from my house -- I need more cotton so I'll just go in and buy some direct from them on Monday. :) Such a cool place, and the employees are SO nice. :) If you ever get a chance to come to Spindale, take a tour of the mill. It's quite a thing to see!
The pillow I'm working on is one of 3 pillow patterns in the last issue of Easy Knitting. I'm going to make all 3 of them for throw pillows for the screened in porch patio furniture. I started with the diagonal garter stitch pillow -- which is 14" by 14". I'm making it with Red Heart variegated in "Pinata.'' Very pretty bright happy colors! :) Here's my progress so far: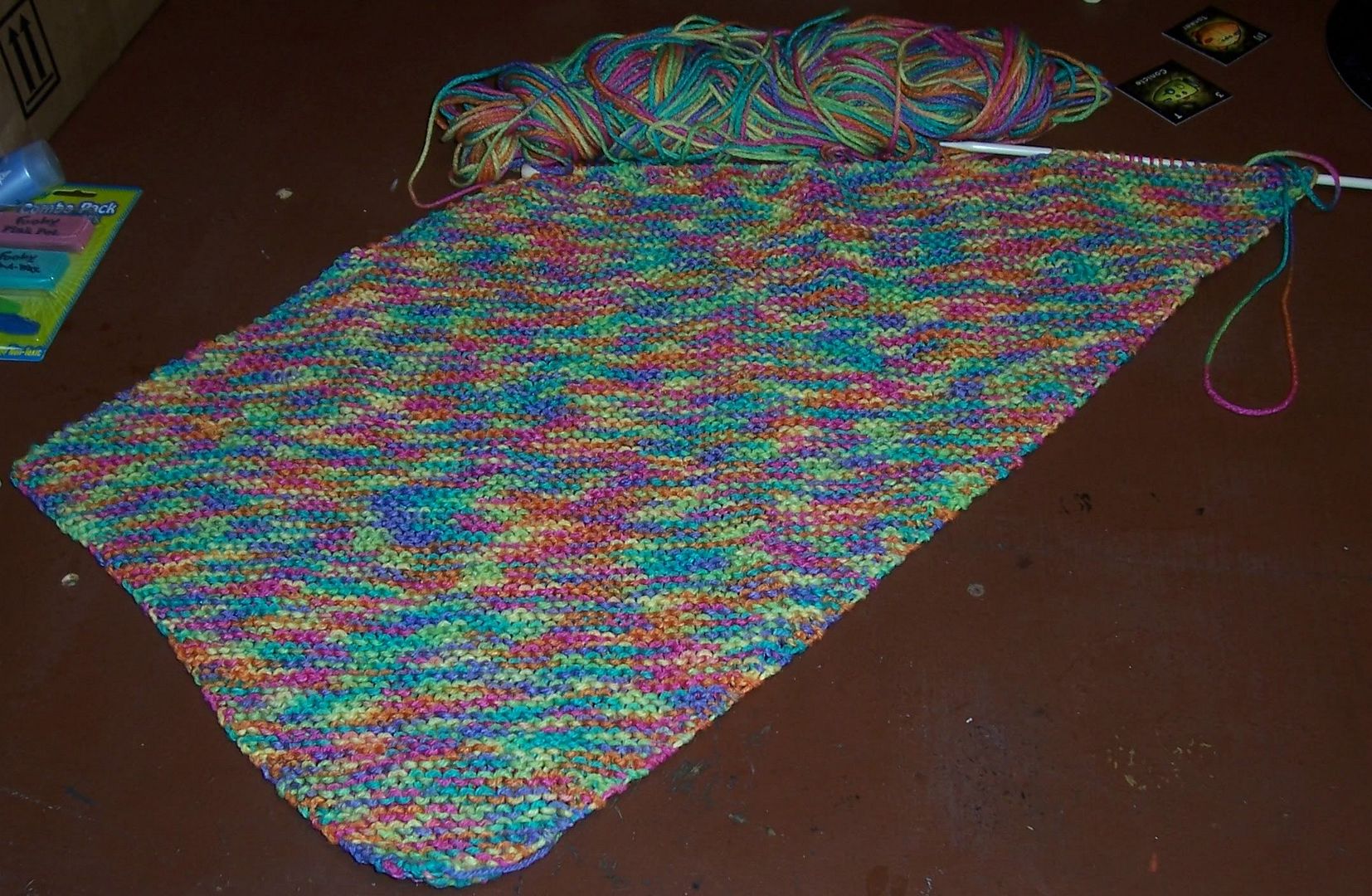 Another inch and I'll be ready to start the decreases for the last point. Then seams and the pillow form and it will be done. :) It's a very easy pattern since it's all just garter stitches and simple increases and decreases.
I also got some new craft books in the mail on Friday!! :) Something new and different!! Gift Baskets and handmade cards! Two things I've always wanted to try out!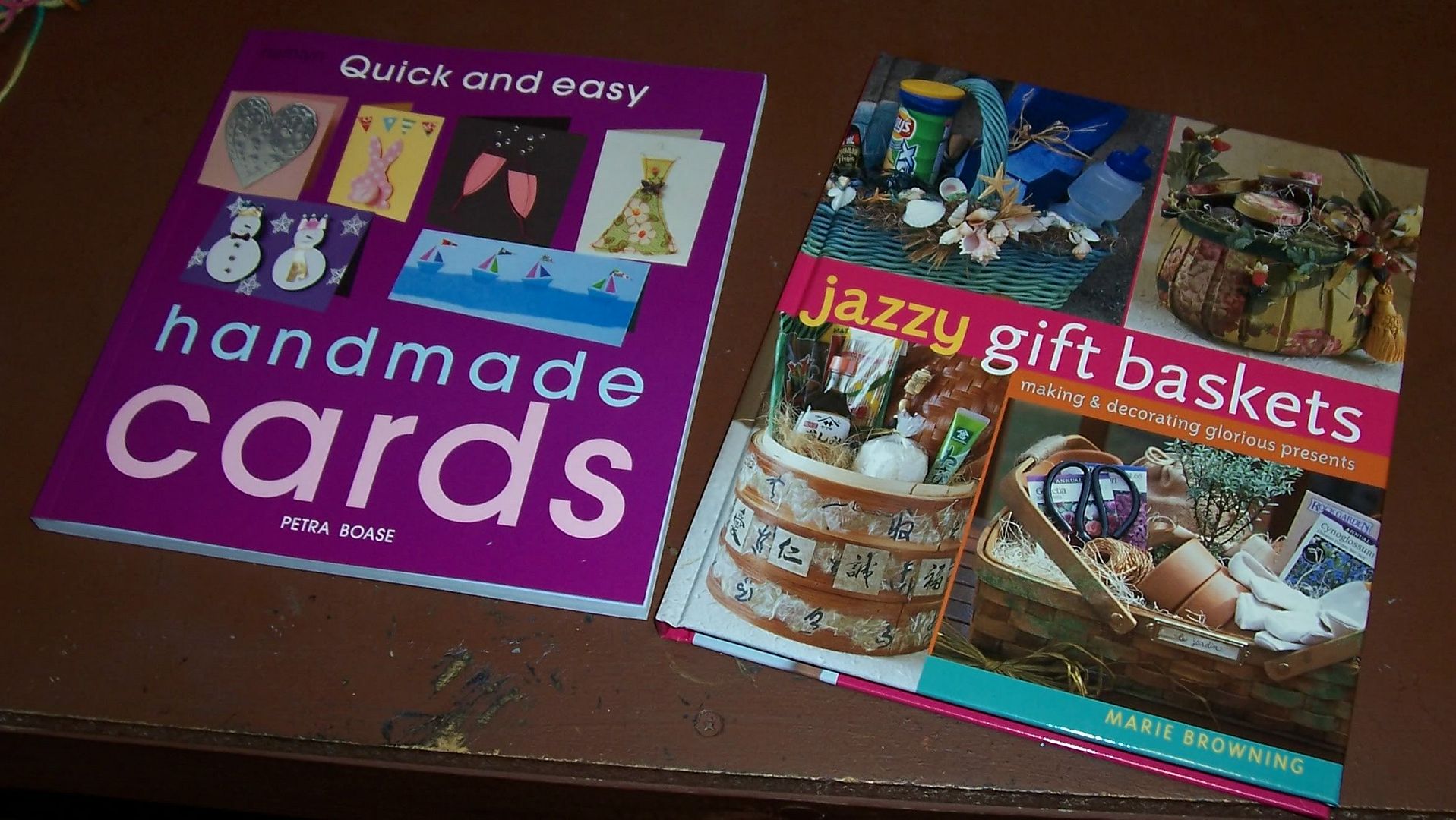 And I've also received some really cool postcards in the mail lately through
Postcrossing
! If you like receiving postcards, and are interested in foreign countries, check out their website! My latest cards have been from: Portugal, Holland,Switzerland, Finland, Netherlands, Poland, Canada, Ghana, Germany, and England.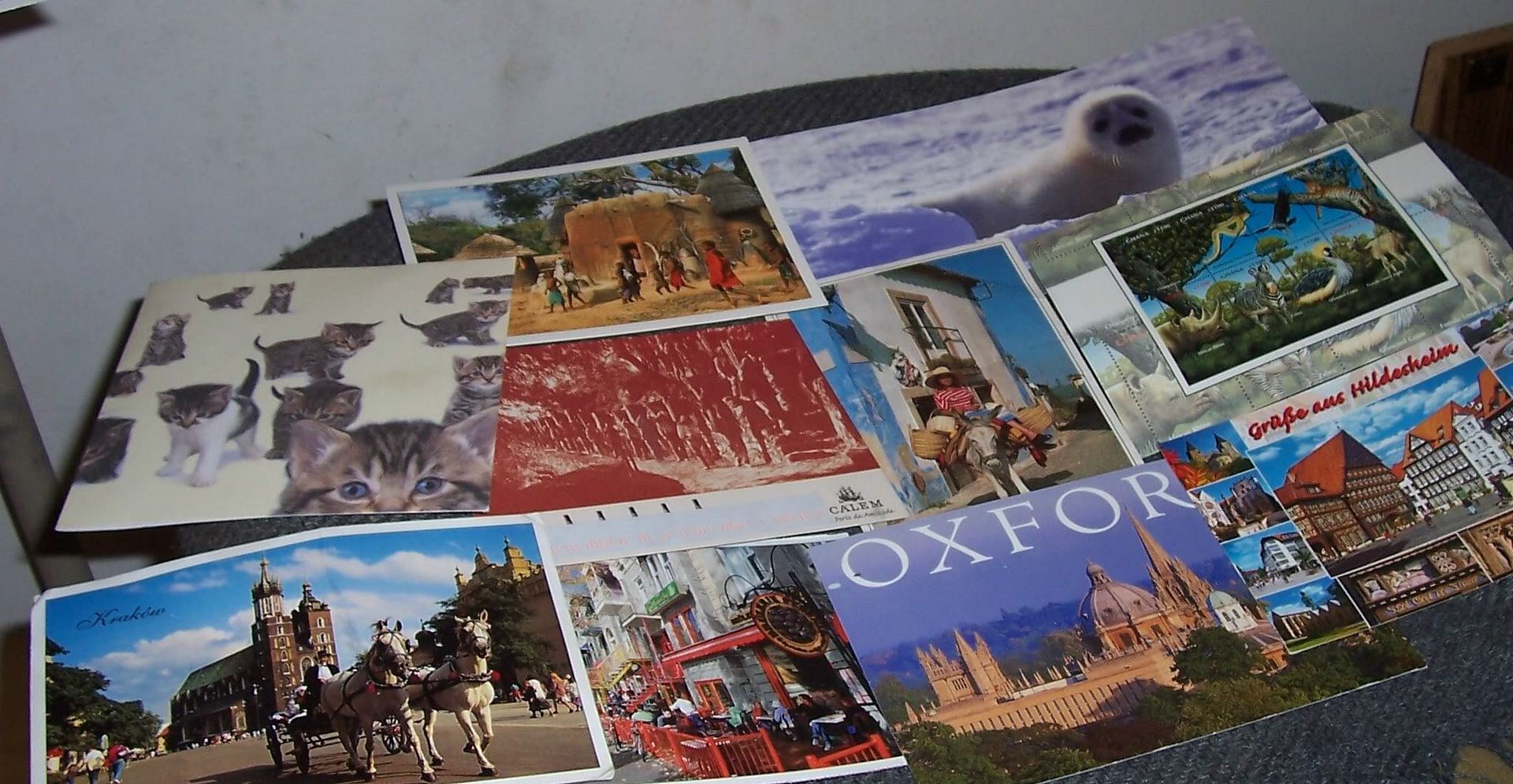 I really enjoy sending out postcards and receiving them back from all over the world!
Well, I have Easter dinner dishes to clean up -- I'd better get busy!! :)
TTFN!!!!