Fussy Face
Josh will turn 2 in just a few days! His birthday is July 7th. :) Mine is on the 11th, so we always call it "birthday week.'' :)
Baby Josh is definitely growing up. He can talk more now, and is doing more on his own every day. It's just amazing how fast they grow up! And he's definitely feeling his age. LOL. Fuss, fuss, fuss. Look at this fussy face....lol. It was definitely nap time!!! :)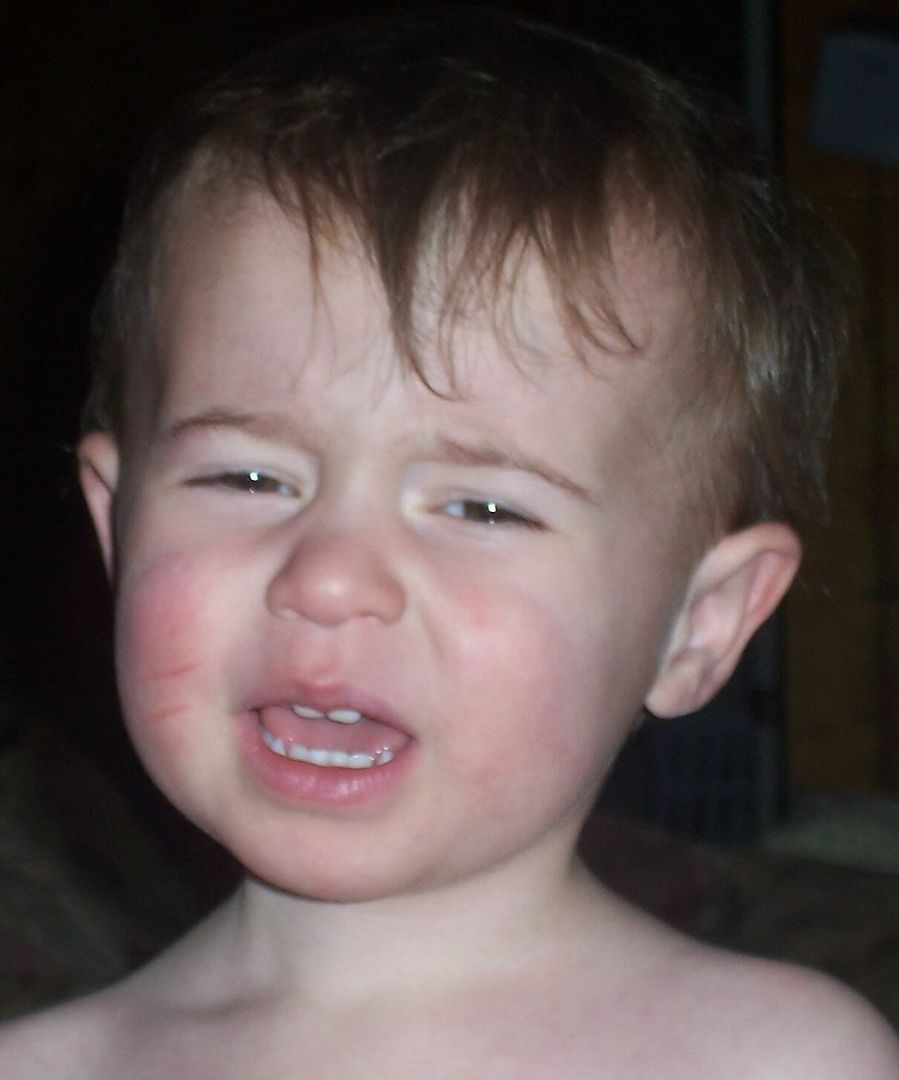 But most of the time he is a smiling happy little boy. He's getting to the age where he's a lot of fun!
I started knitting up the "Branching Out'' scarf from Knitty last night. I've been wanting to try that pattern for some time. Having fun with it so far. Since it's the first time I'm trying out the pattern, I'm using some yellow baby yarn I had on hand.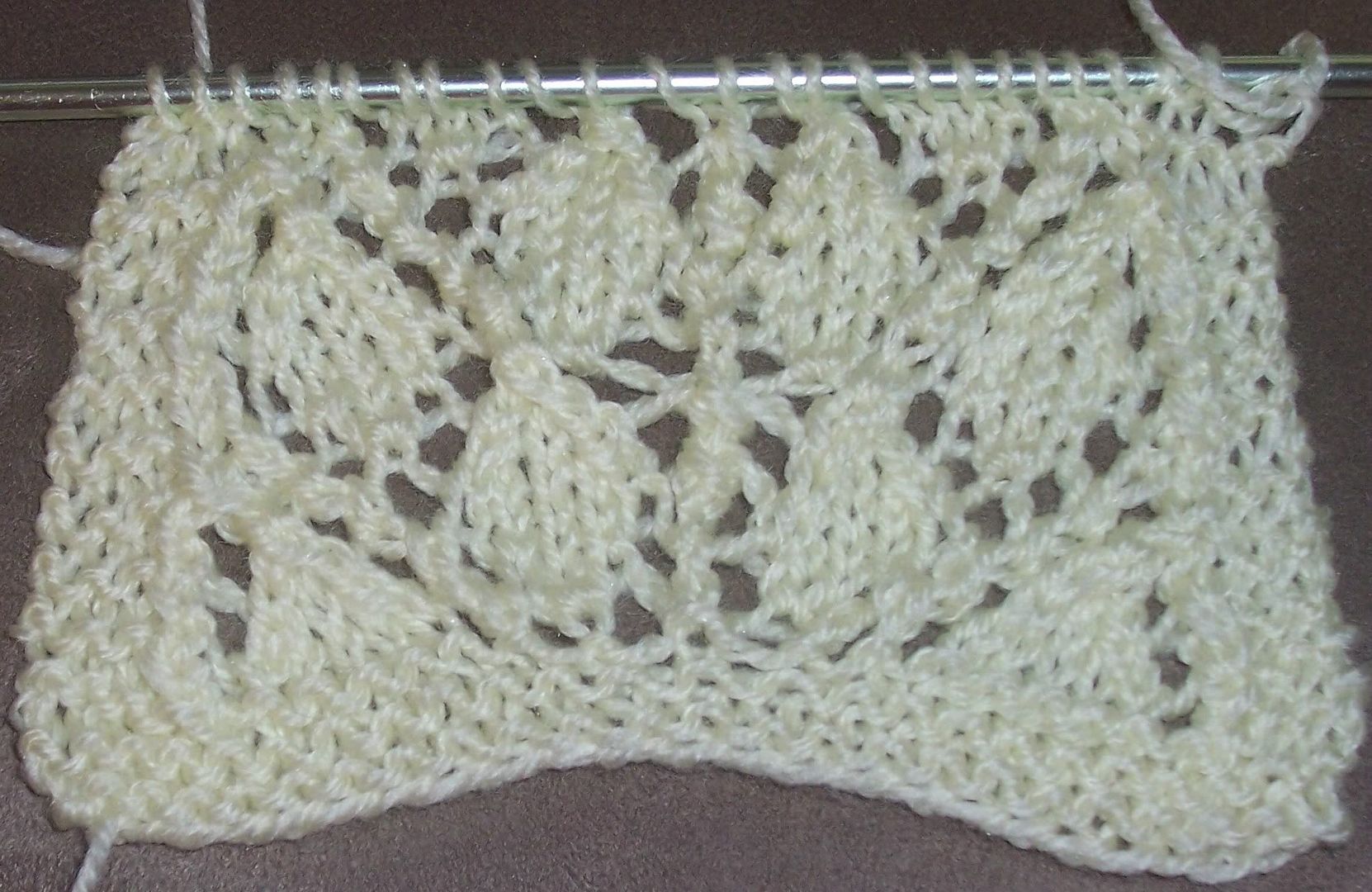 So far, so good. I've only done two reps so far.....so lots to go! It does work up quickly since there's only a 10 row repeat.
Still working on the felted bag. It came out of the washer just great! It's still drying. I'll finish it up today. The I-cord handle didn't seem to want to felt, so I had to get a bit testy with it. I popped it in a glass bowl and microwaved it for 4 minutes. Worked perfectly! The cord felted up nicely within a few minutes.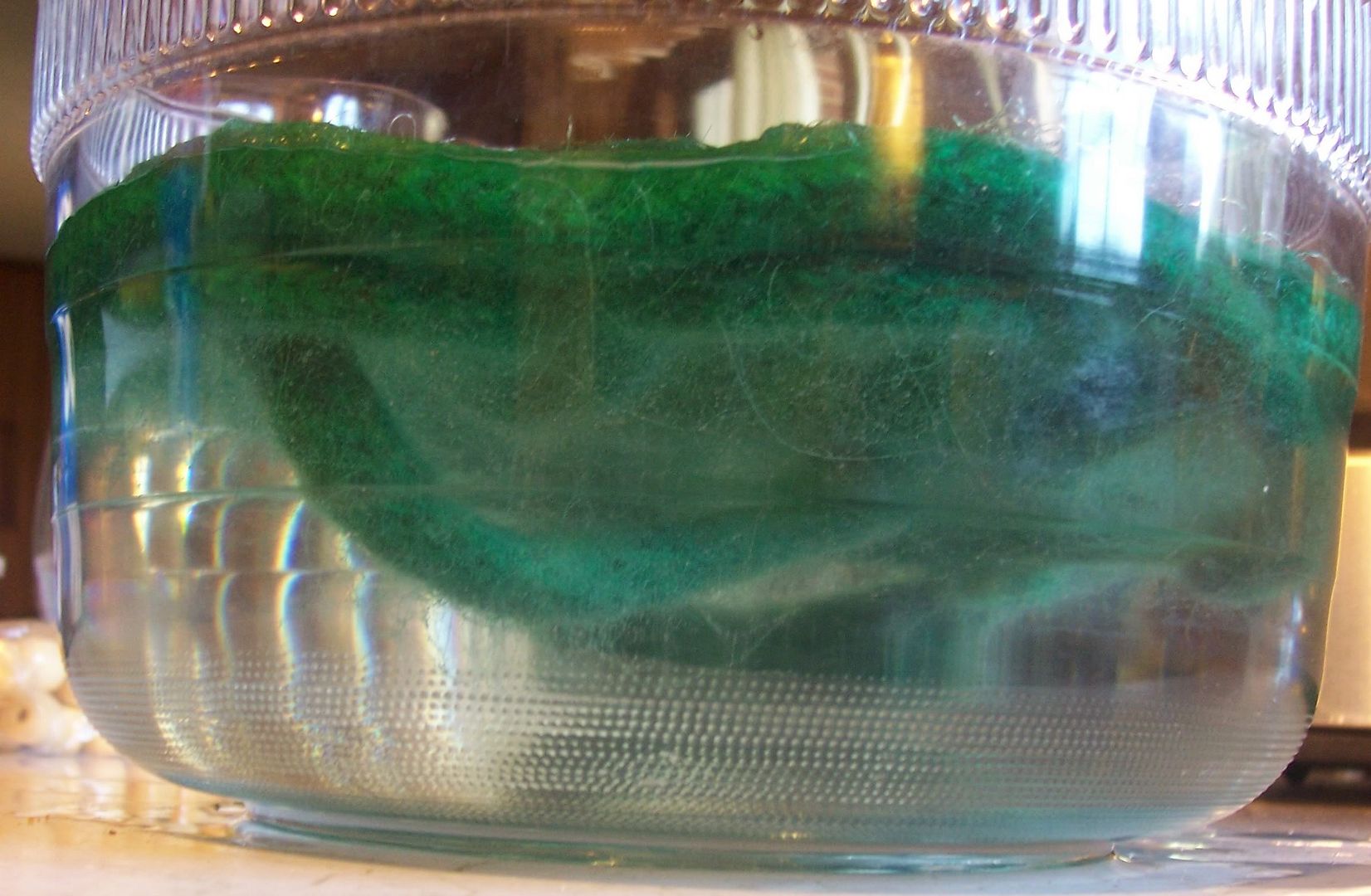 The microwave smelled like wet sheep for awhile afterwards, but it sure did wonders with felting the cord!
A big
THANK YOU
to Jen from C'ville for a great bathroom swap boxie! She sent me some scented lotion and shower gel, several washcloths, a candle, some bath salts, cute note cards
and a purple bath poof. :) I love everything! Thank you Jen!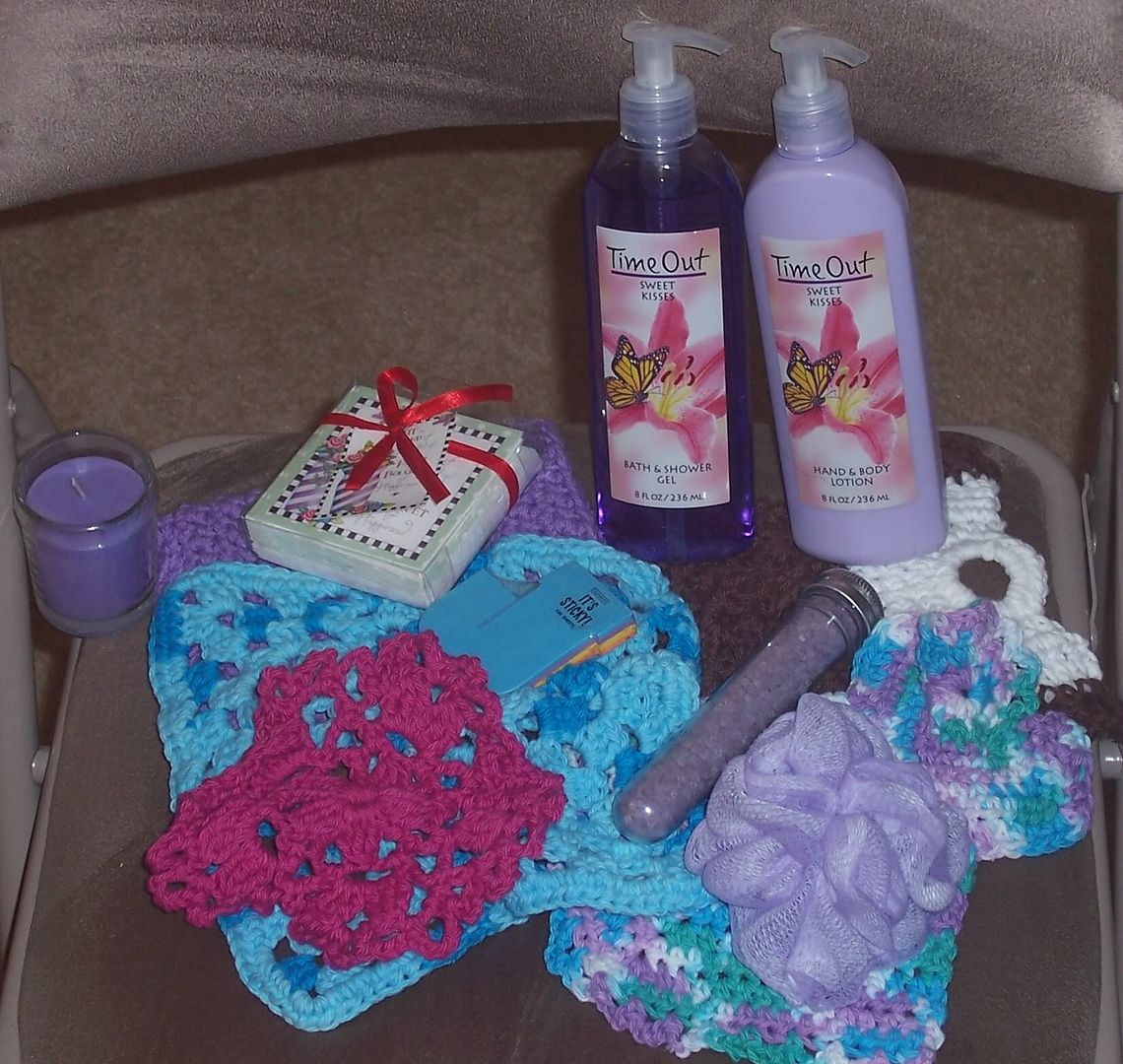 Another big
THANK YOU
to sallenlouise, my small toy swap partner from c'ville. Here's what Josh received from her: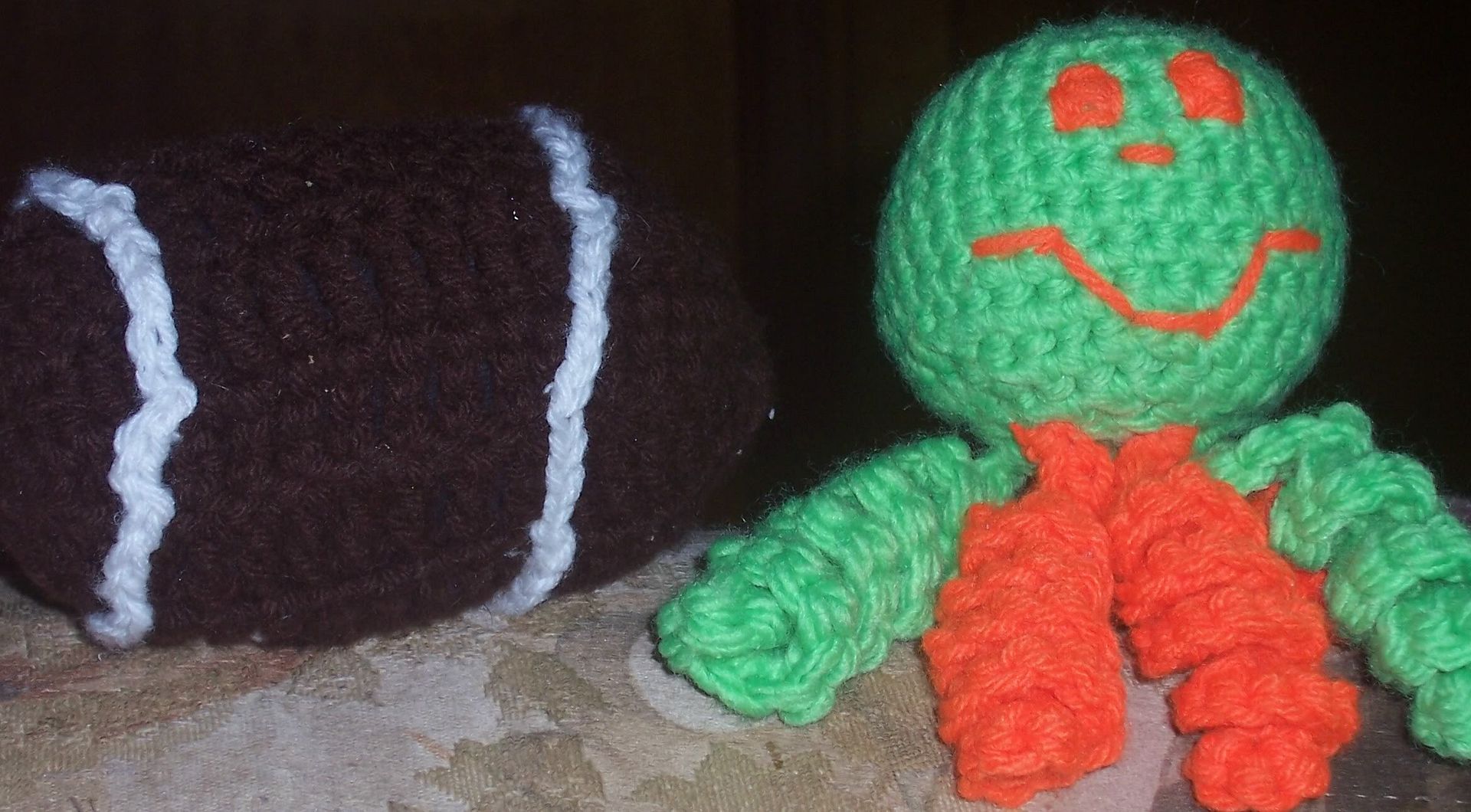 TTFN!!