The Wash Cycle of Truth
It's a felting night tonight. I'm not sure how the bag is going to turn out as the pattern is an experiment....so hours of knitting hangs on this wash cycle. Here is the tote bag as it looked 10 minutes ago.....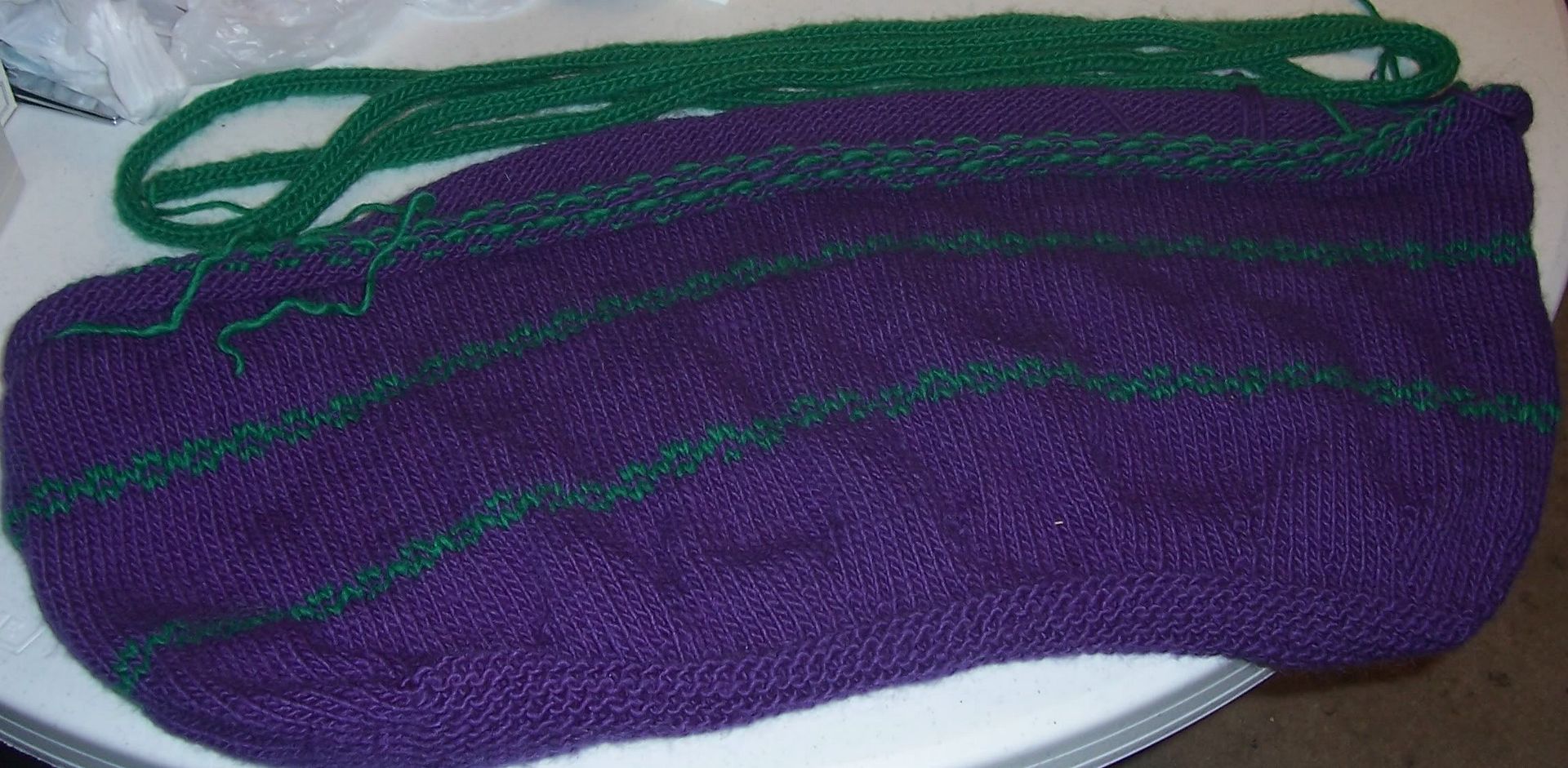 Now imagine it tied in a pillowcase, soggy wet and smelling like a mix of lemon scented detergent, baking soda and wet sheep. That's what it's like right now slushing and slogging around in the washing machine.
Always makes me nervous to flip that washer knob onto the hot cycle and shut the lid, especially when its the first felting of a new pattern. I'm trying for a new look with this totebag. I've only had one felting related fatality -- I koolaid dyed some yarn and the colors ran in the hot water. All my other felting projects came out fine..... *knock on wooden knitting needles*
So I thought I'd blog and sip some chocolate flavored coffee to take the edge off my growing urge to go peek. :)
A big
THANK YOU
to my awesome SP8 Secret Pal!! When I came home from shopping today, there was a big box waiting on my porch for me! And Ohhhhhhh what goodies she sent!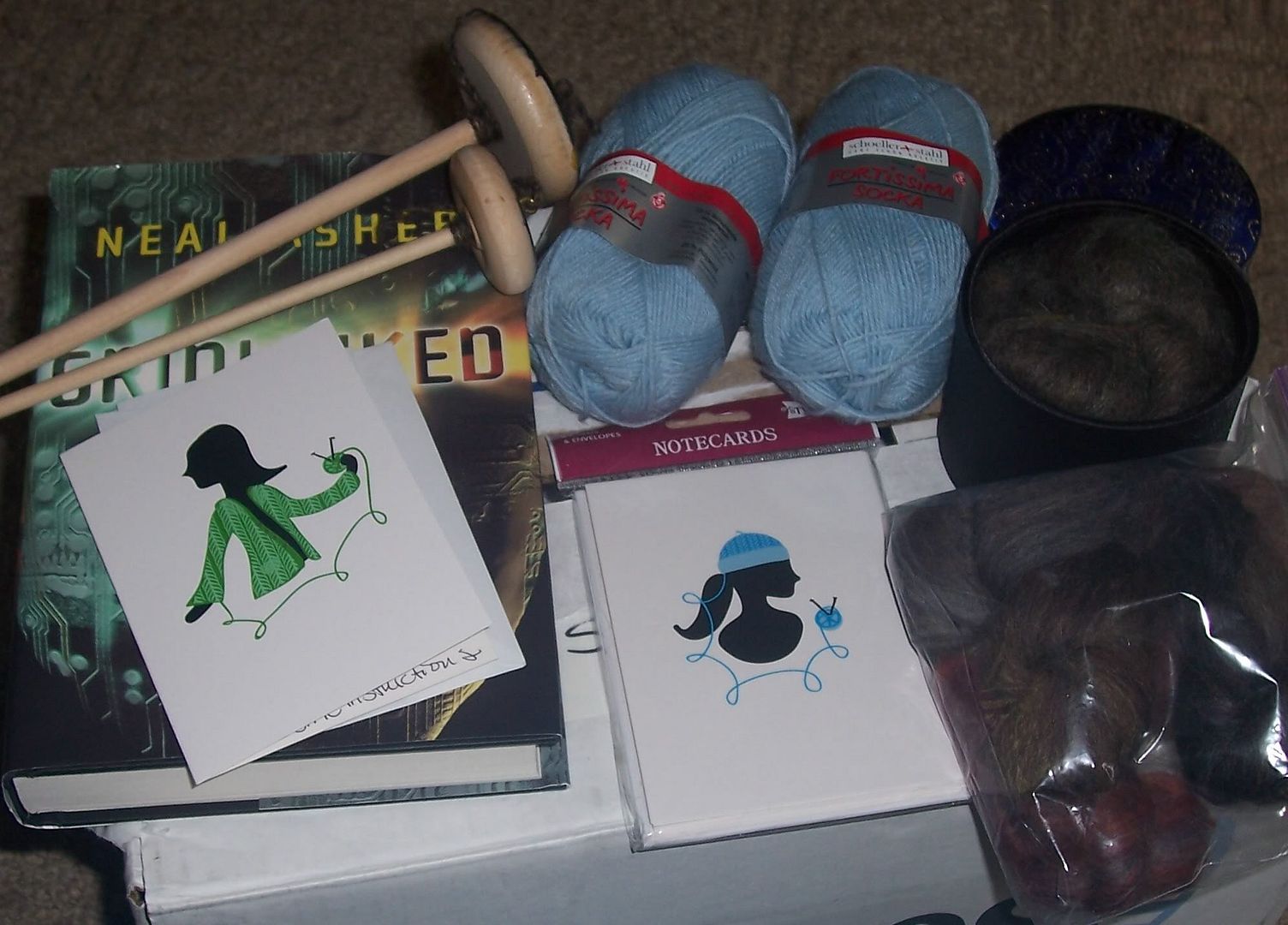 She sent me 2 drop spindles and some rovings to go with them! Some of the roving was in a cute round box. That will be perfect for beads or sewing notions! She also included a great sci-fi book and the cutest bookmark, some knitting notecards, sock yarn (I adore sock yarn!!!!), and a big white teddy bear.
The baby claimed the teddy bear as soon as it was out of the box. They shared naptime. :)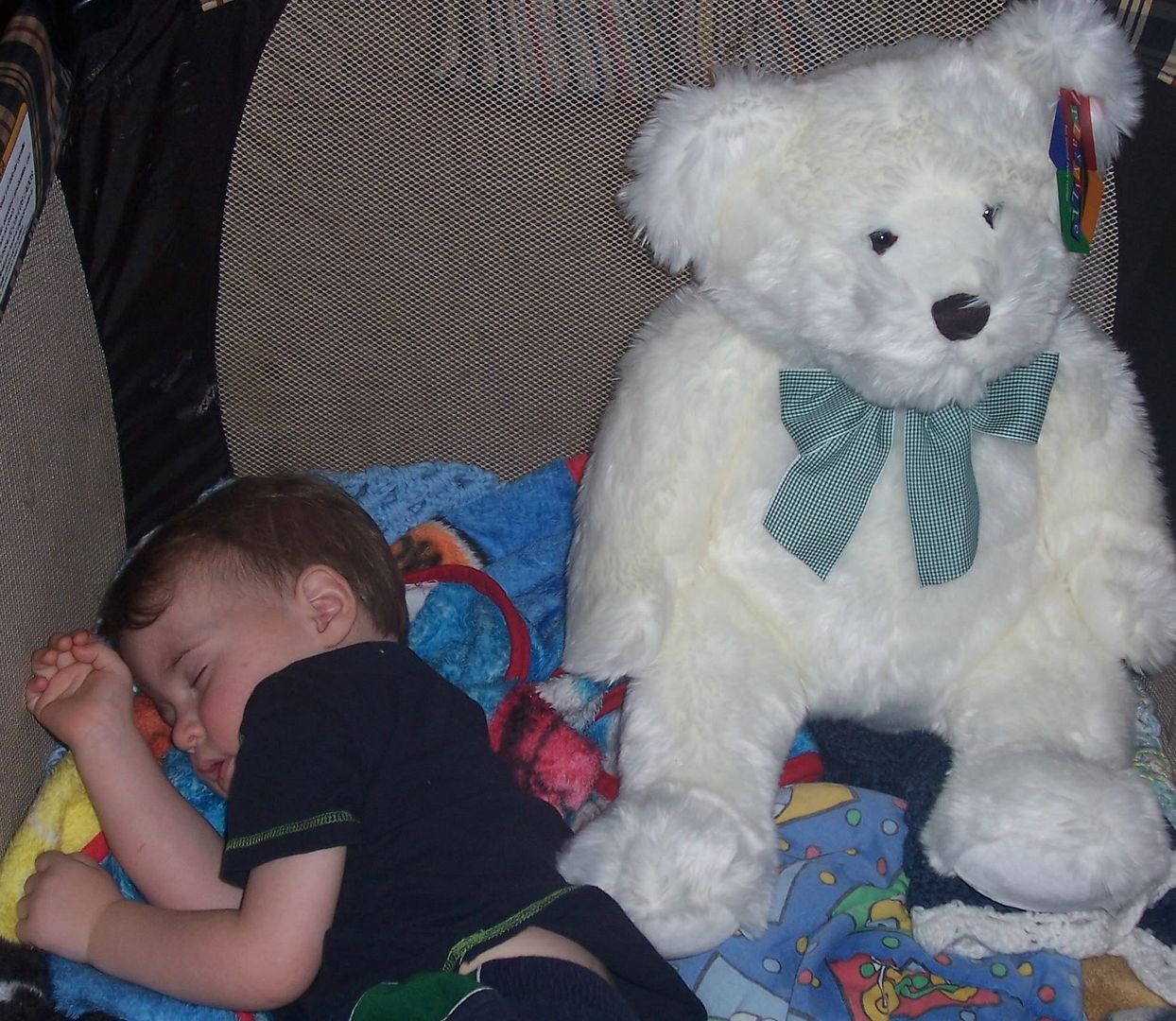 THANK YOU SO MUCH!!!! What a thoughtful box of goodies. I love everything you sent! I'm not quite sure how to use the spindles yet -- but I will learn and put them to good use!
And.....the washer just stopped.....gotta go peek!
**Made it through wash #1 perfectly.......back in for wash #2**
I'll post some pictures tomorrow......if it comes out cute. :)
TTFN!!!!