The weather here in NC has been fabulous for the last week.....not too hot, nice breeze, blue skies! Joshua is loving it! We've been playing outside a lot this week. The dogs are loving it too!
Buddy has been teaching Drake how to fetch. When we throw a squeaky toy, Buddy goes into fetch mode, and Drake has been watching him, and will now also fetch toys. :) Sometimes, they bring them back together....I'll have to try and get a picture of that....it's cute! :)
I actually got Joshie to pose for a picture yesterday....usually he hides his face. :)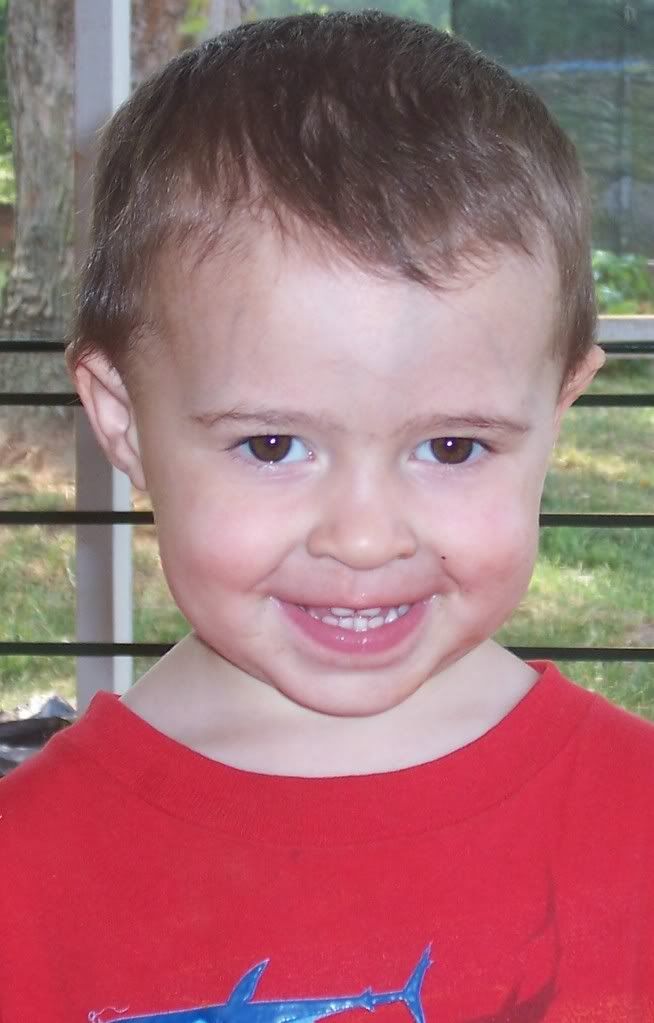 A big thank you to Sharon for my May colorswap package. This month was Purple! I love purple!! She sent me two skeins of handspun wool in a beautiful purple shade, 2 bars of her fabulous handmade soaps in lavender, some lavender shea butter that smells heavenly, a note pad with a pen, and recipe cards.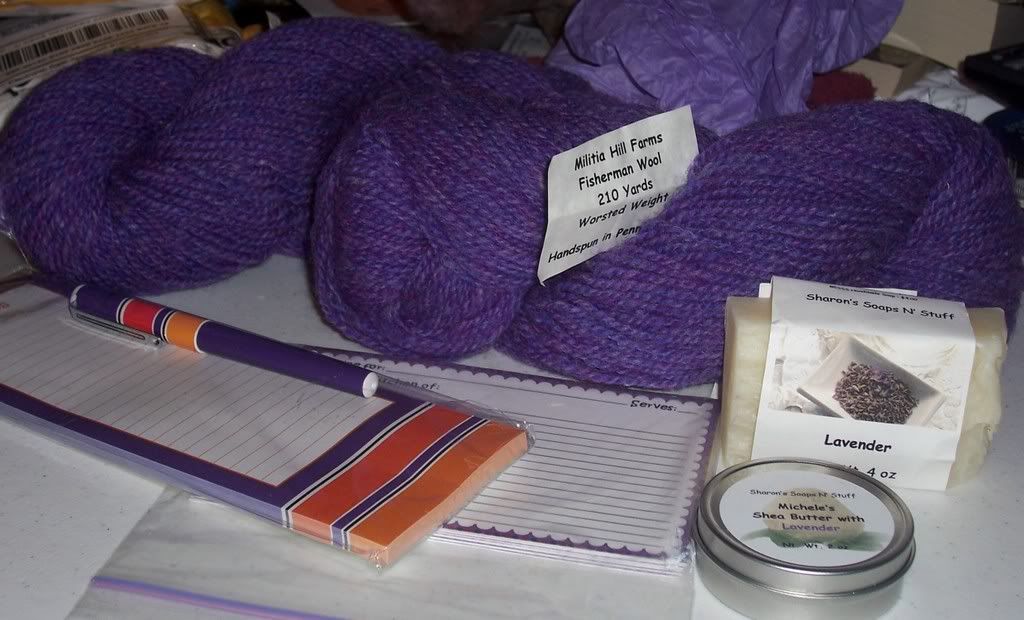 Sharon has a great site for selling her soaps.....
http://www.soaps-n-stuff.com/
Check it out!!