Joy of Socks
Just started on a new pair of socks. Ahhhh, the Joy of Socks!! :)
And I'm using new yarn. Sock Memories from
KnitPicks
is just awesome to work with and I love the colors they have!! I'm working with Flower Power, and want to order some of the other colors!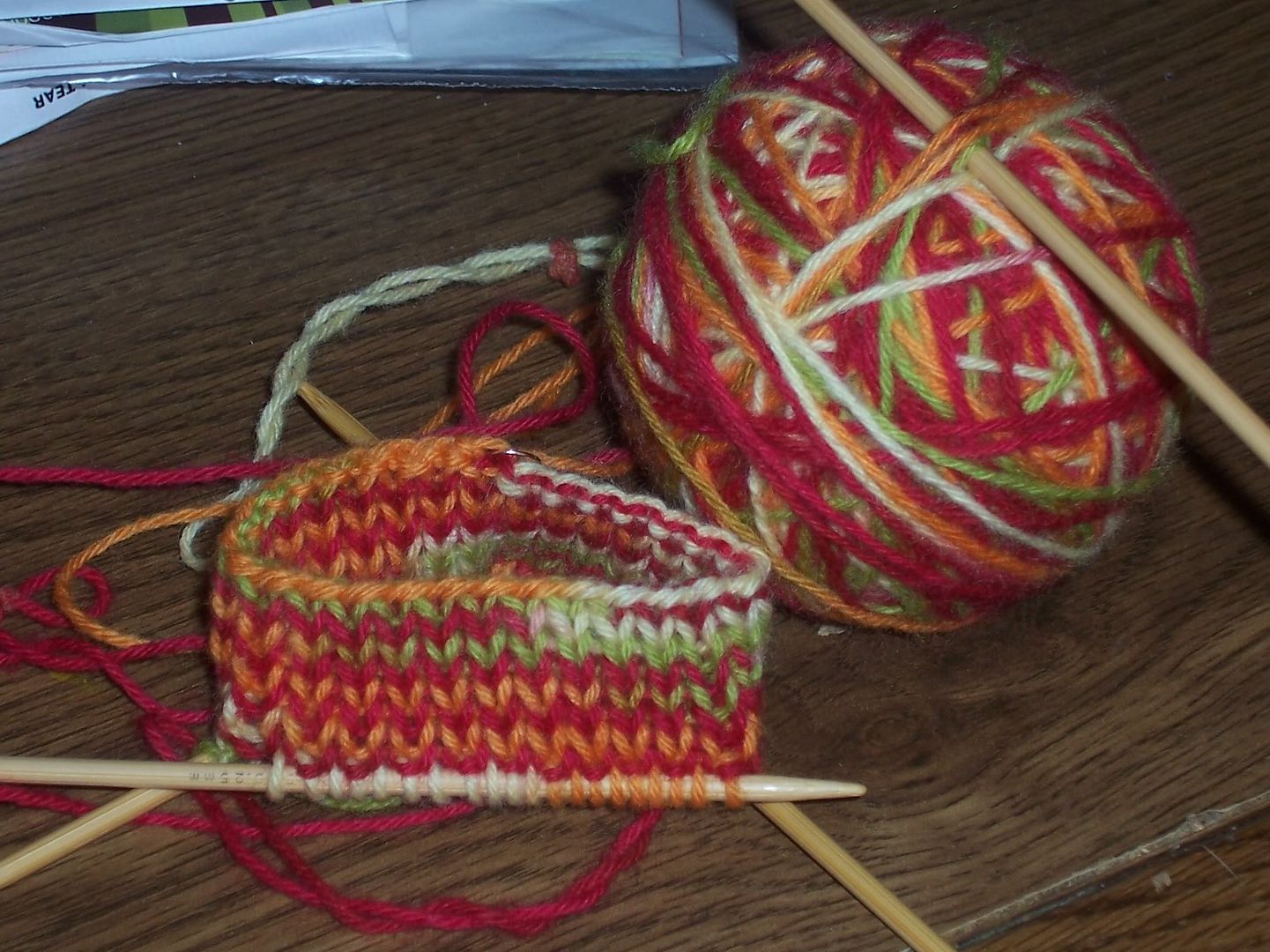 Isn't the color pretty?? I just love it! Sock Memories is 100% merino wool -- so soft! And it isn't hard to work with on dpn's at all. I'm using size 3's.
I really enjoy knitting socks. I'm using a simple knit crew sock pattern from Bernat. You can find it
here
.
It's just Nirvana to sit and knit a pair of comfy socks while watching sitcoms our Tivo has recorded this week. Just a relaxing Sunday evening. :)
The next sock project I want to try (in honor of Spring) are cute sandal half socks. Check out the pattern
here.
It will give me a good excuse to go to the salon and have a pedicure, and then a trip to the shoe store to get a new pair of Spring sandals!! :)