UFO Sighting and Seasonal Confusion
I finally picked back up a long-standing UFO -- the 63-square Heirloom crocheted afghan. I did the first 4 squares last March -- and then didn't do any more. And it's been sitting in a basket in my bedroom for 10 months gathering dust.
This weekend, I pulled it out, gathered up the yarn (which I hadn't pirated for other projects....believe it or not!), and found the pattern book. I couldn't find the double crochet square (#3)...so last night, I made that one again. (and of course this morning while hunting up an I-hook in my craft room, I found the square....lol. Just my luck...hee hee). I'm working on square #5 right now -- front and back HDC square. I haven't done any of the funky ones yet....just the regular easy stitches. But, the funk will be coming soon....or as funky as squares can get. :)
I joined the 63-Wannabe Crochet Along on Crochetville and I'm going to actually make a point of working a little bit on it each day.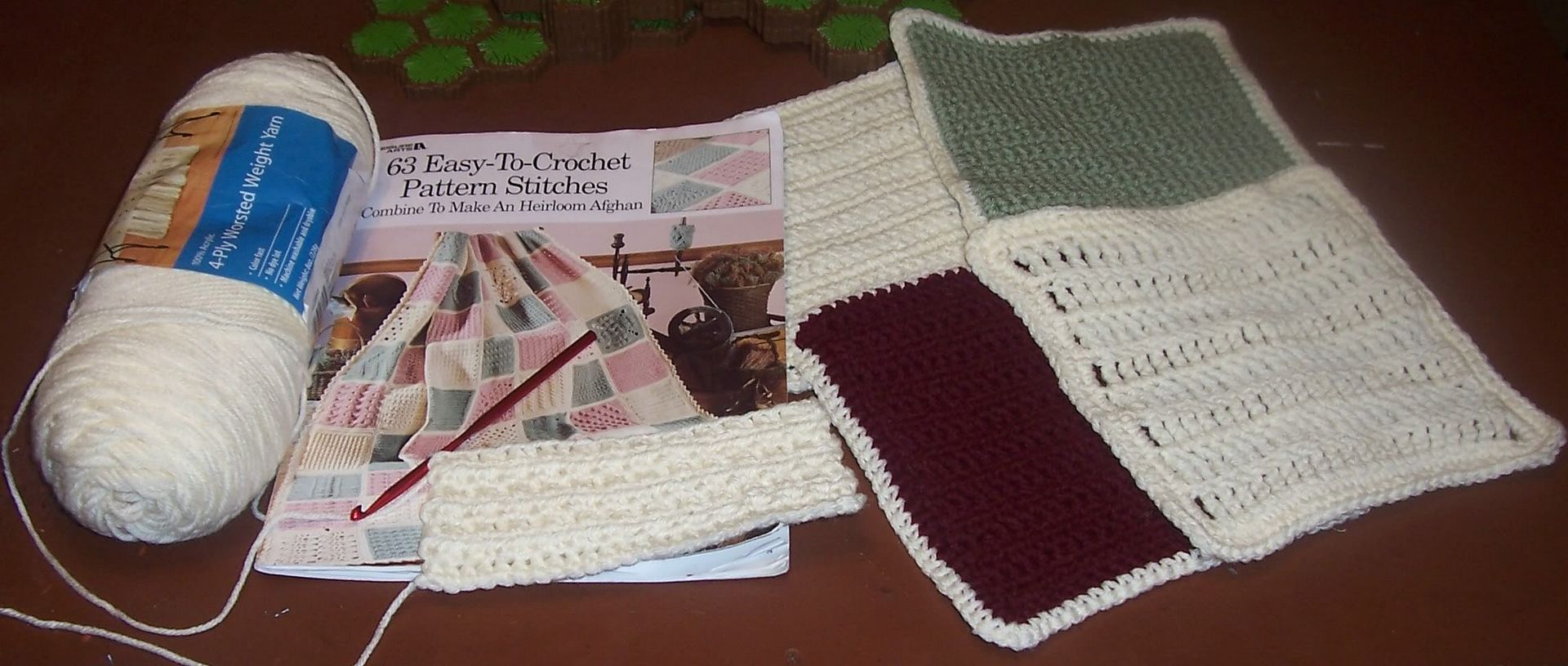 I do have an excuse. Last March, I took my first knitting class at the local community college, and I was hooked from the start!! I didn't do any crocheting for a long time because I was having so much fun knitting. Now, I do both. I love both!! After crocheting for 15 years or so, learning to knit was a breeze. And after reading thread patterns, deciphering knit patterns is pretty much a breeze. 2 main stitches and variations on each, and that's all she wrote. I wish I had learned years ago!
We've had great weather the last few days here in NC. Even after living here for a few years, I am still surprised by how mild winters can be here. And, obviously, so are the plants in my yard.
I actually have flowers blooming in January: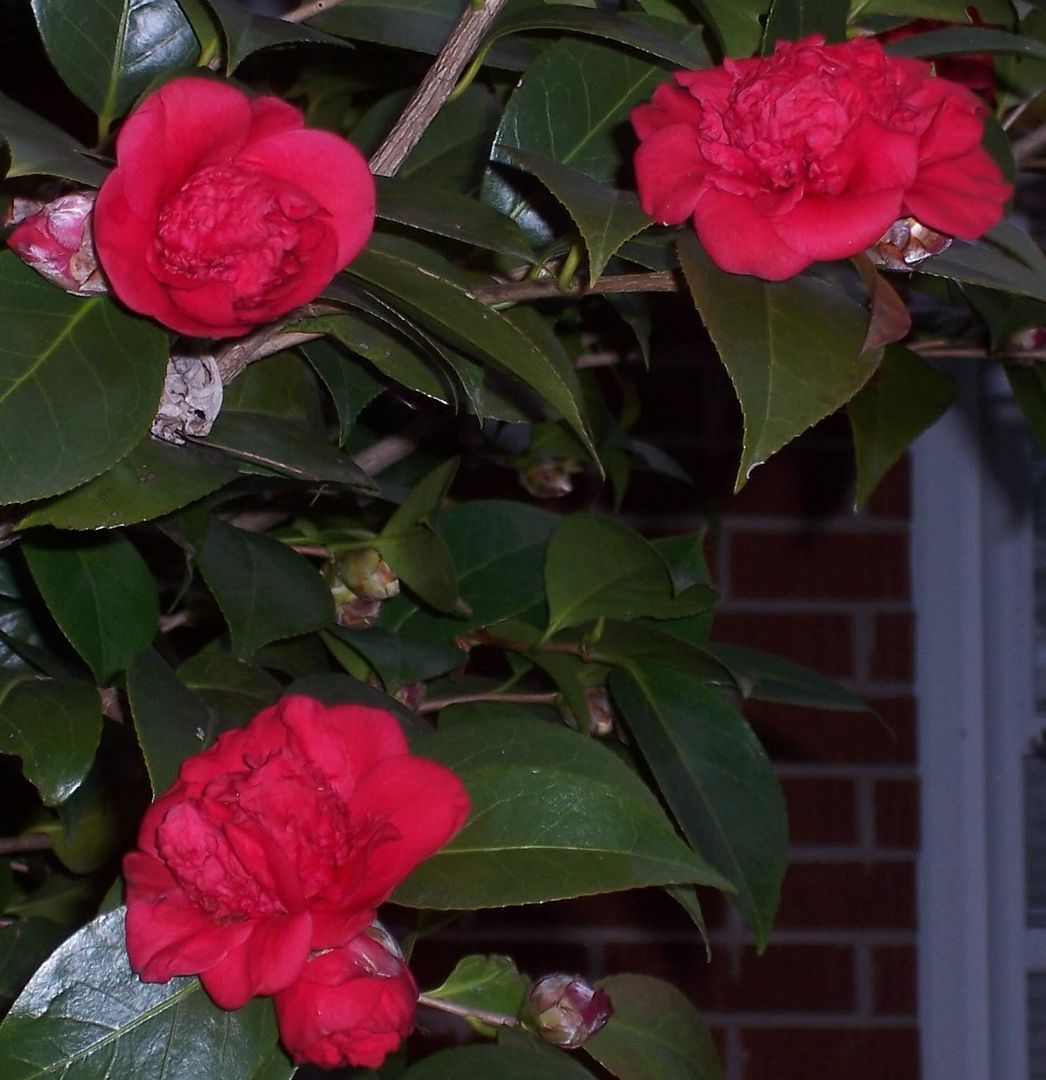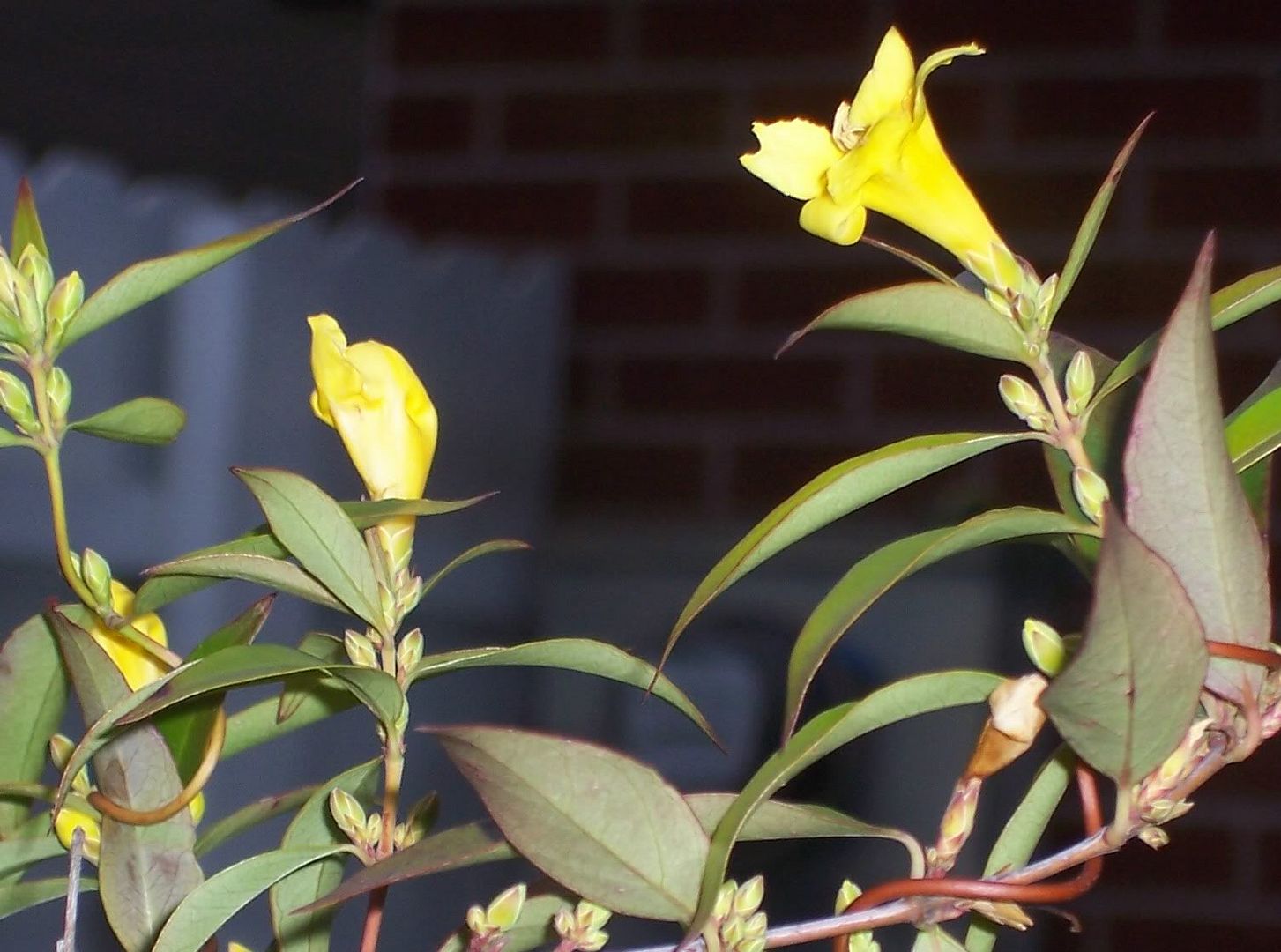 To me, being a Midwest gal, flowers in January unless they come from the florist are weird. :) But my Camila bushes seem to bloom this time every year, and again later in the spring. They are either confused by the thermal belt here at the base of the mountains, or just overzealous.
I'm sure my neighbors think I'm weird taking pictures of spiders and flowers all the time. But hey, I really enjoy the weather here. I love calling my mother back in Kansas to let her know it's January, and it's 65 degrees or so here. Hee hee. Wicked, aren't I??! I wouldn't ever go back to a Kansas winter. I don't get sick here because it doesn't drop below Zero like it does in the Midwest. Ugh. I'm not a snowman! Anything above 20 degrees and I'm happy.
TTFN!!!