Wild and Woolie!
My postman made me smile this morning. He brought me a big box from Cindy at Crochetville -- my wool from the yarn exchange!!! WooHoo!!!
Nothing better for a knitter than getting a box of wool!
Lookie, Lookie!!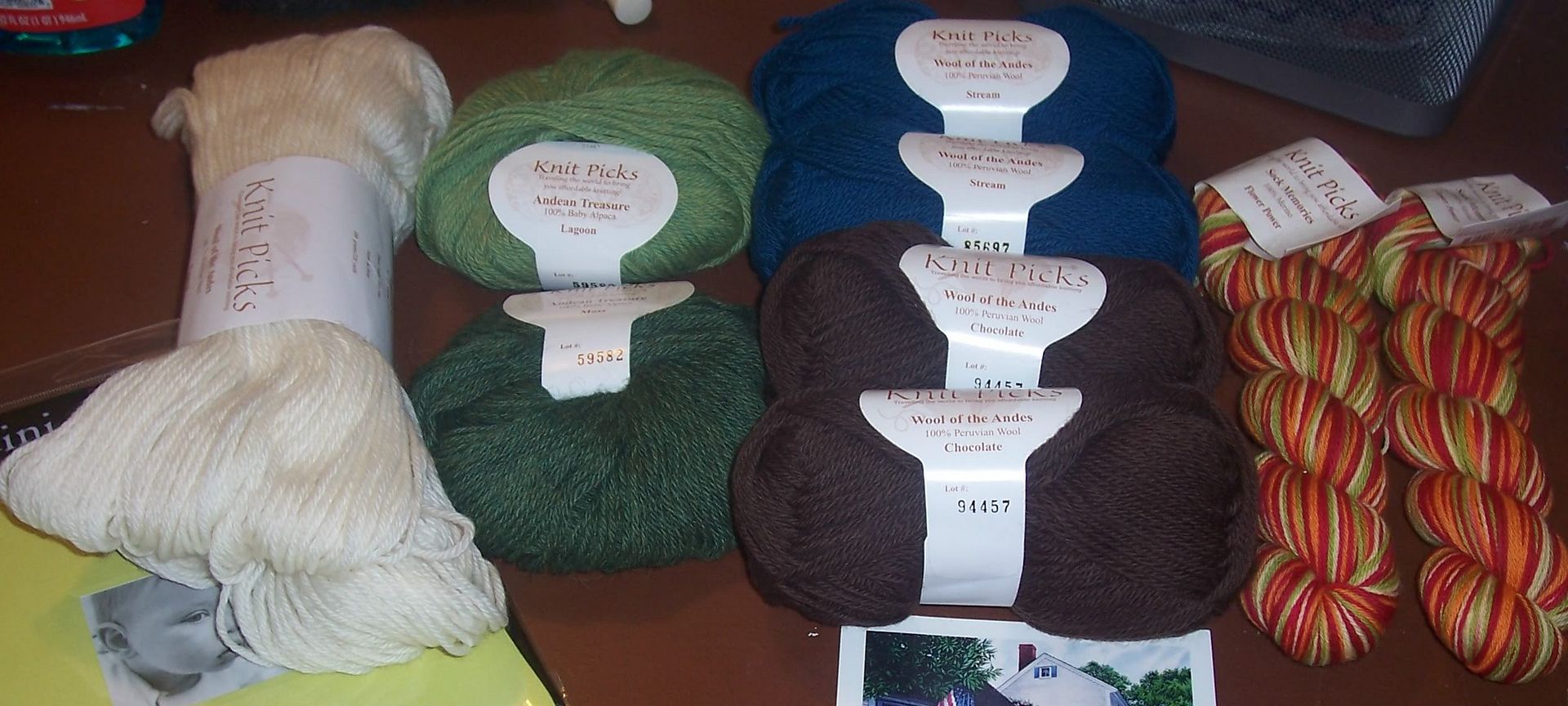 She sent me two skeins of Sock Memories in Flower Power. It's Merino and a really yummy retro variegated. I love it!!! I'm already itching to find a pattern so I can knit or crochet a pair of socks! :) There are also four skeins of Wool of the Andes -- two in Stream and two Chocolate. Very pretty!! I have several small skeins of coordinating wool....I think I'm going to make a freeform scarf with it, or maybe a color block scarf. Haven't made up my mind yet. I also got two skeins of Andean Treasure (100% baby Alpaca) in Moss and Lagoon. And one skein of natural Wool of the Andes that I can dye! :)
I've been dying to try dyeing my own wool -- I have one other skein of this same yarn, so I'm going to buy the Koolaid and supplies so I can give it a whirl this week. I'll be sure to post pictures of the outcome. :) Payday is Thursday, so that gives me a couple of days to read up on what I'll need and how to do it.
I started on a new scarf last night using Fun Fur. Someone sent me a really pretty variegated FF -- turquoise, lavendar, pink and all sorts of shades in between. It's kinda wild, but I really like it! The blue is so pretty!
Here's the couple of inches I have done. I'm using size 13 needles, so it will be light weight for spring. :) Something to go with a white shirt, or to brighten up a pastel top.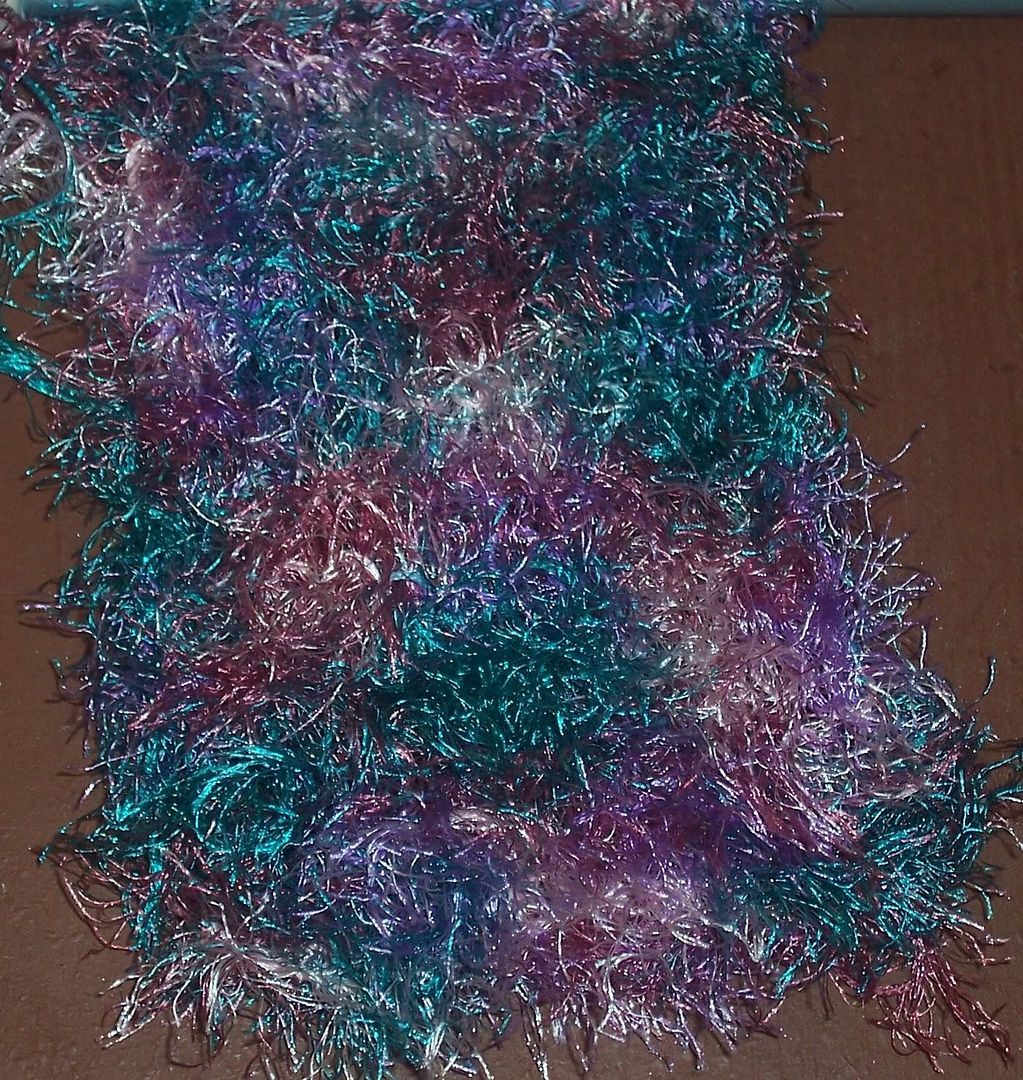 This came to me with no label. So I don't know whether it's actual Lion Brand or another brand. Looks close to Fun Fur Tropical...but not sure. I love it!!
TTFN!!!