Bookmark! And Wonder Product!
I received a great bookmark (c'ville bookmark swap) from Anna today! Thank you Anna!! It has the prettiest shade of turquoise blue -- one of my favorite colors!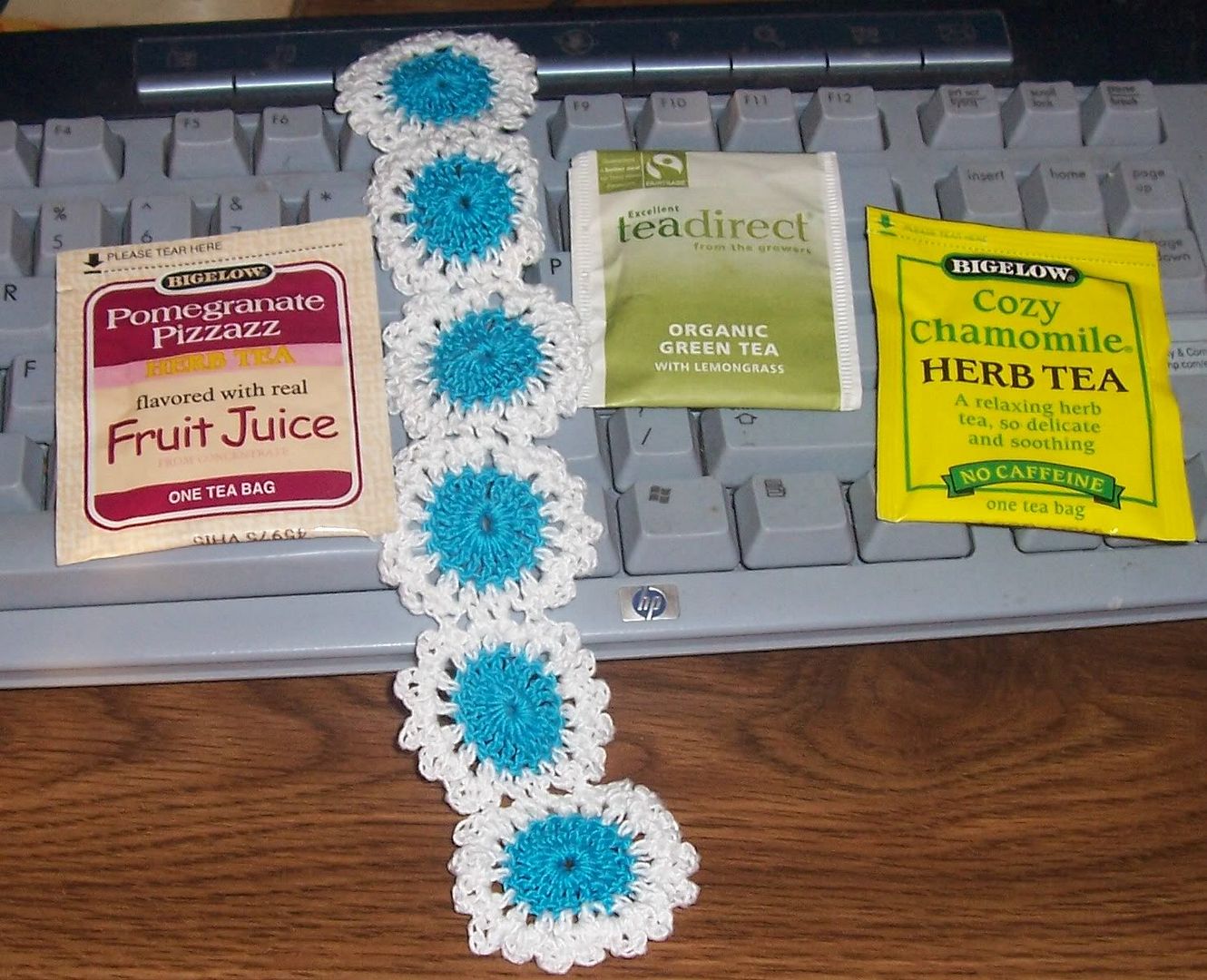 And thanks for the great tea as well!!! I'm going to have to find the Pomegranite tea in a local store -- sounds yummy! Tonight I'm going to try it!
And, I found a product that I just have to tell everyone about!!!
Our front room rug is light beige -- and shows every stain, mark, blemish and imperfection. You breathe too hard in the room, and the rug gets dirty.
Light colored carpet + 2-year old + teenagers = stained carpeting
It was in a bad state -- I thought we were going to have to pull the rug up and replace it. Our 2 year old has spilt every fashion of drink and food product on the floor at one time or another, and I had just given up on even trying to get the spots out. I wish I had taken a before picture. I truely thought the rug was a goner. But I got out the carpet shampooer yesterday (Bissel upright model -- I love it!) and thought I'd give it a try. Went to Lowe's and bought spot treatment. I figured I would try, and we'd probably end up having new carpet installed in the near future.
But, oh my! The spot remover I bought is a wonder product!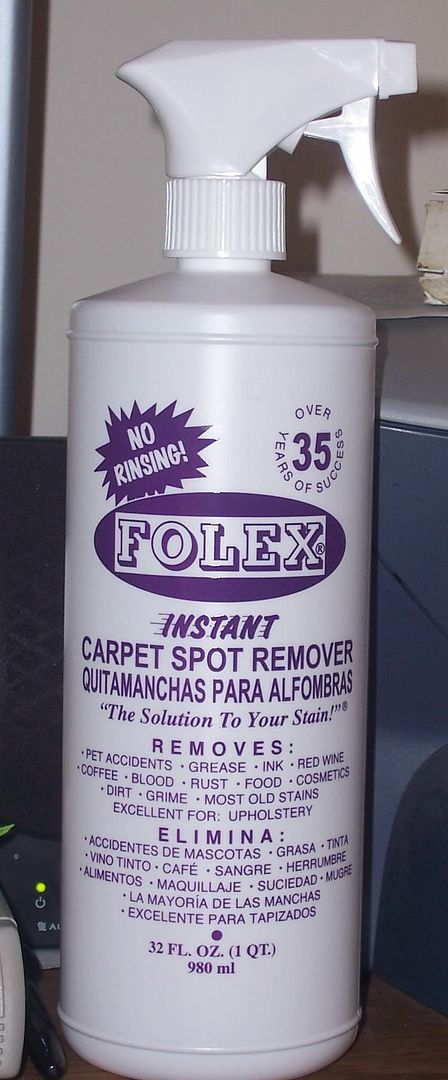 It took out grease stains (Josh played with daddy's bicycle chain and wiped the grease off on the rug), koolaid stains, red North Carolina dirt stains by the door, all of the traffic marks, and even road tar. I am totally amazed!
The rug is CLEAN. It looks NEW. I can't believe it. I just wanted to clean it enough to where I could stand it a few months more until the budget could stand purchasing new carpeting.
If you've got a stained rug (or stained upholstery), I highly recommend FOLEX. It doesn't smell bad. It costs about $5 a bottle. And I can attest to the fact that it WORKS.
I still can't believe it. I don't often gush about a cleaning product, but I am just so HAPPY. We just saved the cost of new carpeting -- easily $800 or more.
And, no, I'm not affiliated with the company at all. I had never even heard of Folex until yesterday. I'm just a very happy Mom! Now I know what to do when Josh spills spaghetti sauce or koolaid. :) I don't have to flip out! :)
Another neat use of a cleaning product. My husband gets grease and gook on his work uniforms all the time (he's a phone man), and Goop hand cleaner will get out just about any stain on clothing! Grease, blood, sweat stains, koolaid, etc -- even if it's been washed and dried, or if the stains are old. Goop even got formula stains out of Josh's clothes when he was a baby.
Great stuff!!
OK...I'm done trying to be Martha or Heloise. :) Just wanted to share!