Cometh the Postman!
Both of the overseas packages I was worried about came in the mail today! And the SP8 box I thought might be lost was actually delivered....the post office on the other side didn't scan the delivery confirmation tag on the box. Whew. I was SO worried it had gotten lost in the mail!
So, today I do feel a little bit better about the postal service. Still wondering why it's been such a problem lately. It's a bit more than coincidence that I've had 2 packages go astray in the last month, plus 2 delivered very late....and 2 pieces of our mail in the last 10 days have come totally mangled. Seems there's a problem somewhere. Hope they get it sorted out soon. I do have to give the USPS credit for making an effort to still deliver damaged mail. Both letters were still delivered to me, so I can't complain too much.
One box I got today was a Gimme Your Stuff swap from India in Scotland.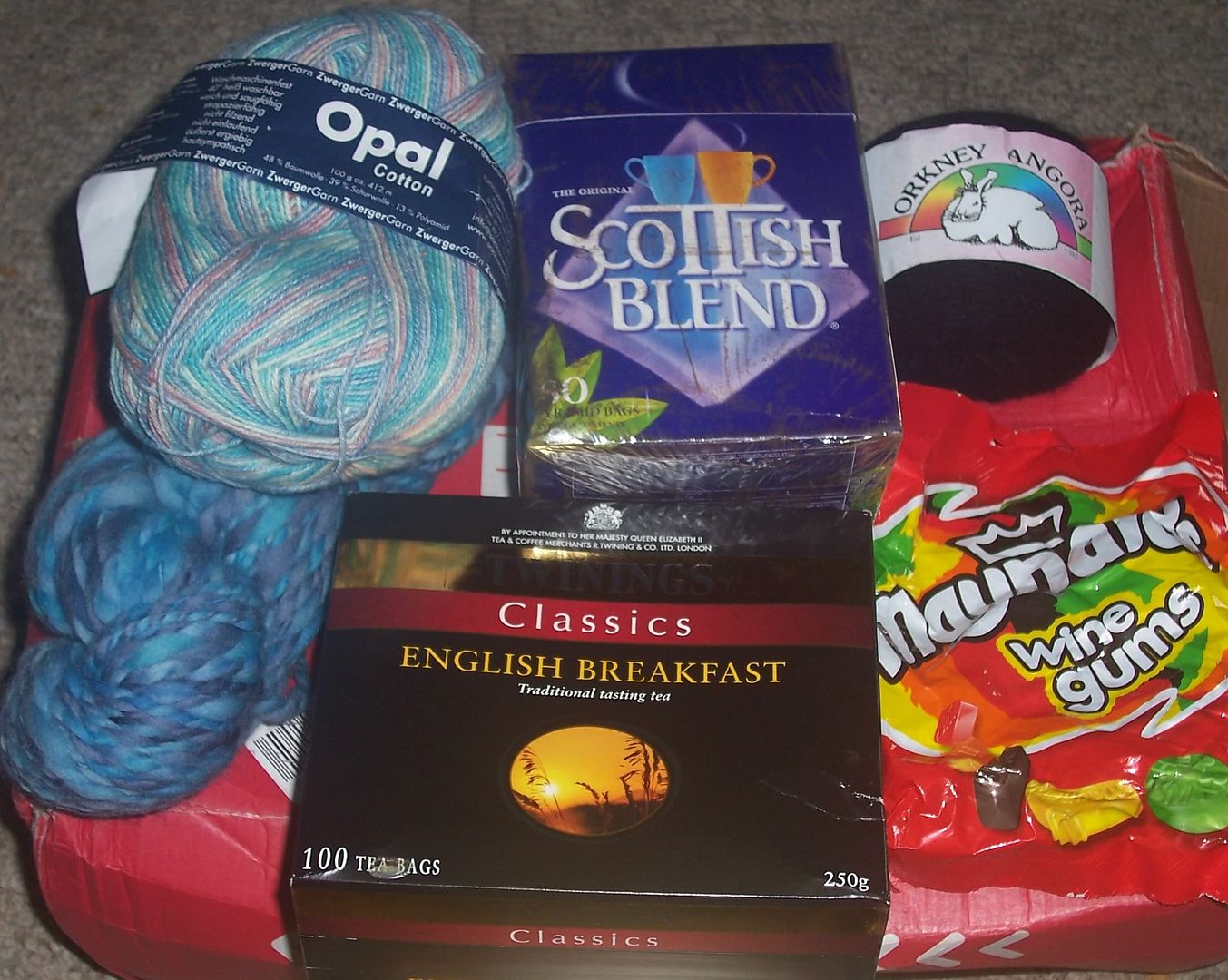 She sent me LOTS of wonderful tea! I received two big boxes of Twinnings English Breakfast Tea, and a big box of Scotish blend tea (smells SO good!). She also included two bags of Wine Gums for my son, and a ball of angora yarn, a pretty variegated Opal Sock yarn, and a hank of bulky wool in shades of blue.
Thank you!!!! I love what you sent!! My tea stash is all ready for autumn!! :)
And I also received my bookmark exchange from Diane in Australia! She sent me some AWESOME books!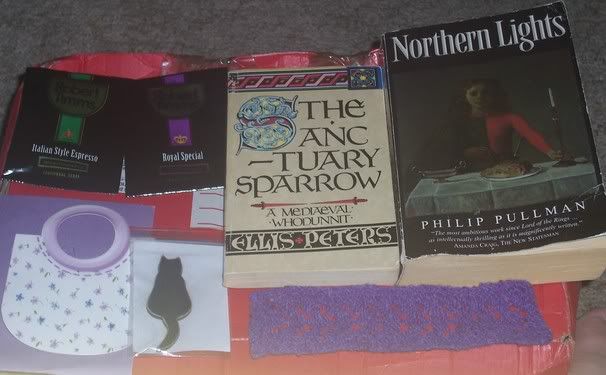 She sent The Sanctuary Sparrow by Ellis Peters and Northern Lights by Philip Pullman. I'm not familiar with the 2 authors at all -- and I really look forward to reading both! I read a couple reviews on line for both books, and I think they will both be fabulous reads! Diane also sent some flavored coffee (mmmmm!), a pretty purple lace bookmark (which already has a home in the book I'm reading), kitty cat magnet (which I absolutely LOVE!), and a cute purse shaped notecard. :) Thank you so much Diane!! I hope you like the 2 books I sent you as well!
Had some slight Toddler Mayhem today.....
Joshua found a pen. And pulled my library book off the bookshelf.
Toddler + ink pen + library book = OH NO!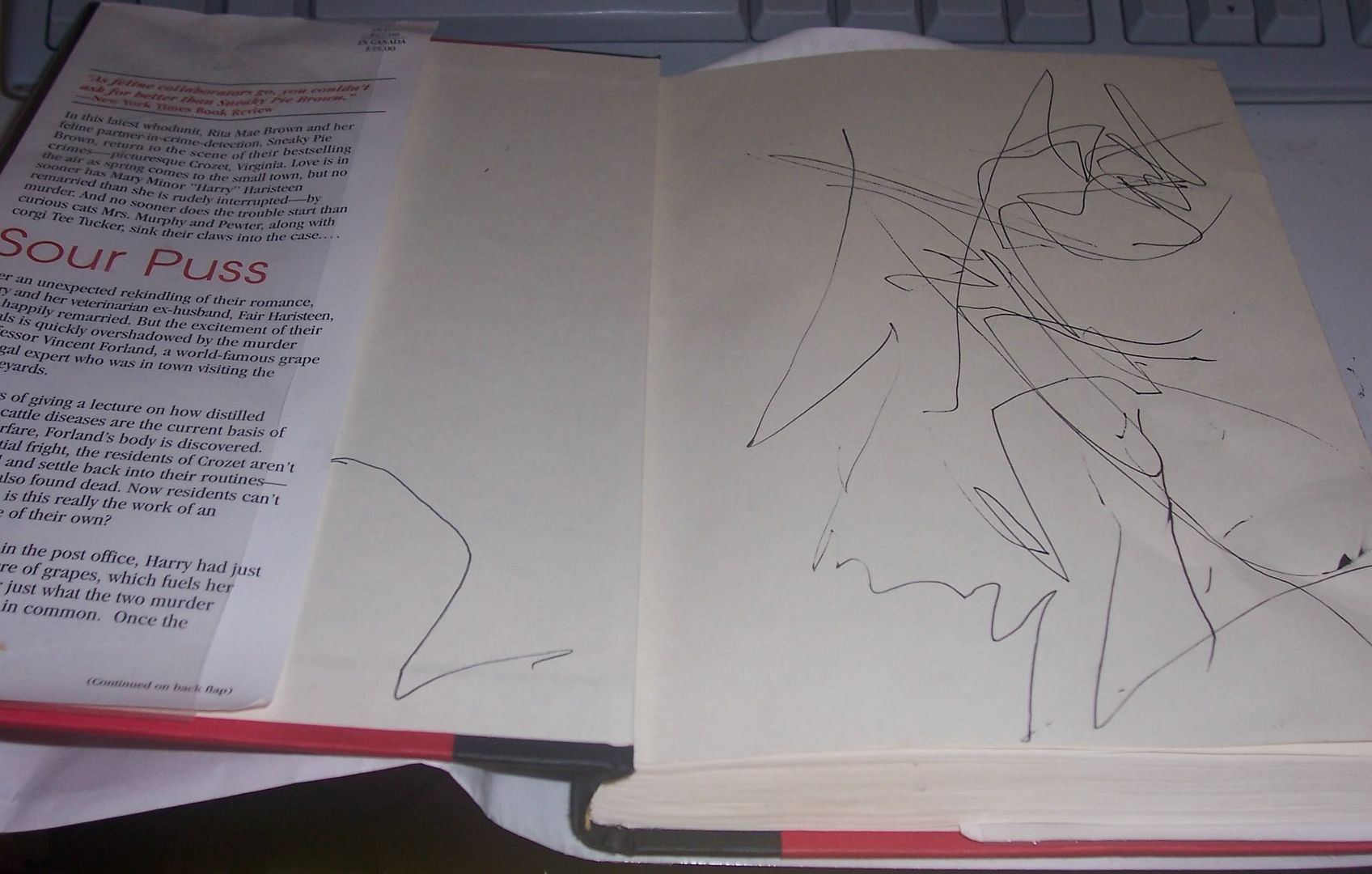 I will have to finish it and take it back to the library to ask if I need to pay to replace the book. Sigh. The library books are up on a high shelf now where little monkey boy can't climb up and get them. Plus, all the pens are (**I hope**) out of reach now. He's gotten to the age where he pushes chairs, laundry baskets, anything available up to things and stands on them to be able to reach what he wants. I'm glad to see him developing.....but I want his artwork on PAPER...not on the walls, the floor, books, the cats, etc. :) A home with a 2-year old can't have enough of these: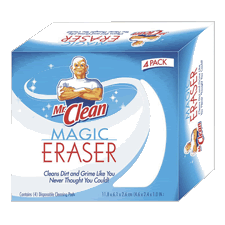 TTFN!!