Thank you, toda, gracias danke, merci, xie xie, efharisto!!
The postman has been kind to me this week. :)
Melanie sent me a wonderful Knit the Classics Summer swap package.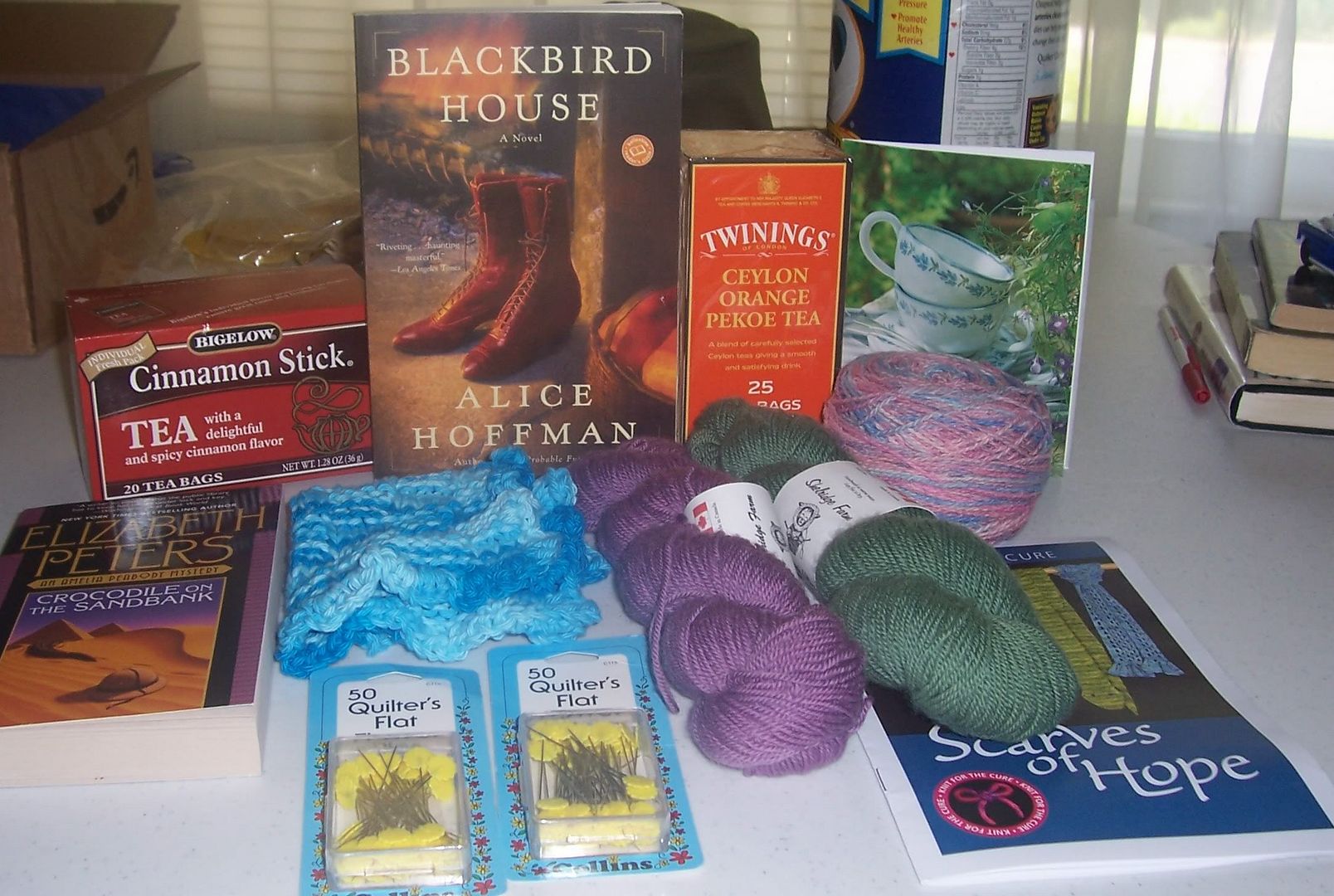 She sent me two great books -- I can't wait to read both! -- Cinnamon stick and Orange Pekoe tea, Scarves of Hope (5 lace scarf patterns) plus the yarn and blocking pins, and a pretty blue dishcloth. :) What a great package -- thank you, Melanie!
And I received a Gimme Your Stuff box from Esta. It made it up from Australia in pretty good time, despite being opened and inspected by customs. :)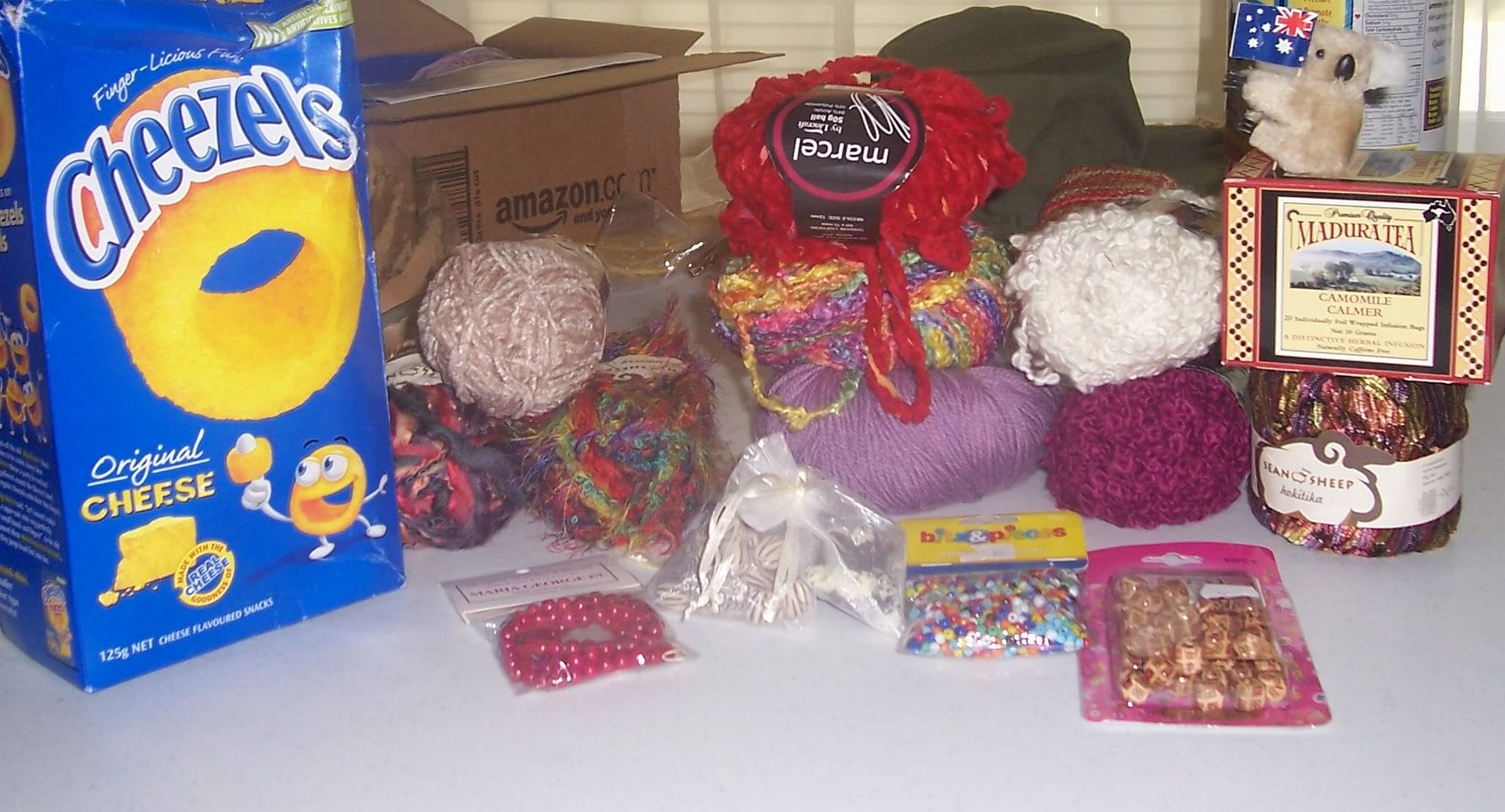 She sent lots of yarn and beads, some tea, a cool Harley of Australia t-shirt for my son, a hat with corks, an Aussie barbeque apron, and some Cheezels. Thank you Esta!! Goodies headed your way soon!
I also received my media mail exchange from Swap-bot. I got a copy of Oliver Twist, a DVD of "Apocalypse Now'' and some music. The music wasn't my taste, so I gave it to the teenagers, but I didn't have a copy of Oliver Twist in my library and I haven't seen the movie. :) A big thank you to my partner!
And today the mailman brought the yarn order I've been waiting on for several days. I ordered goodies to send out to my SP8 and Favorite Color Swap partners. Nothing like a box of new yarn! So, despite my yarn diet, I can still enjoy that new yarn smell!! It's motivating me to keep plugging along on the sweater I'm trying to finish up. :)
TTFN!