Ribbit Ribbit!
Here's a little guy I crocheted for Joshua this week. Originally, I was making it for a swap, but I decided when he was done that she'd probably rather have a different animal. So the baby inheirited the froggie by default.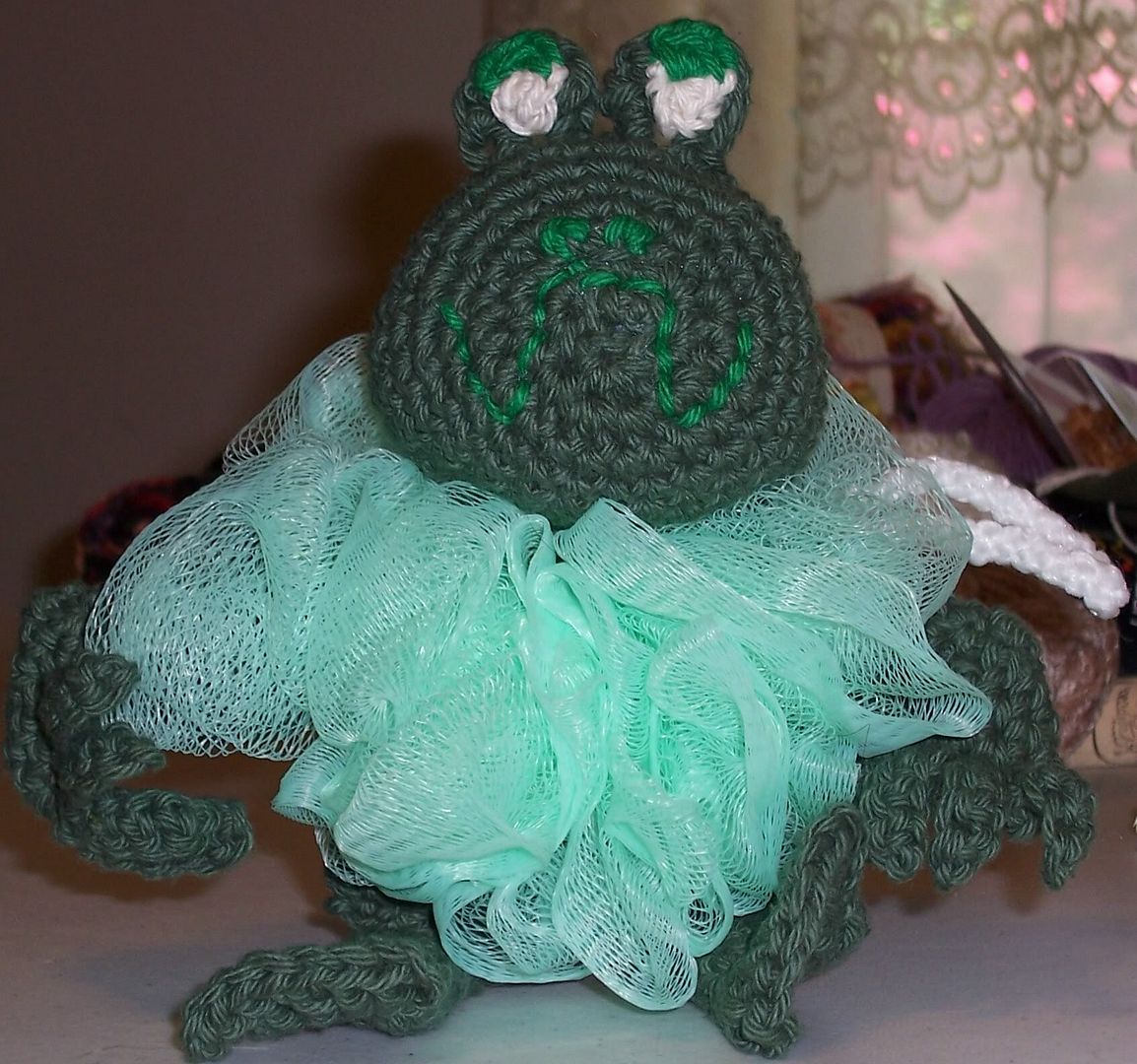 He has met with approval. Josh takes a bath with Mr. Froggie every night now. :) I love the pattern book that I got him from -- it has a frog, hippo, lion, pig, bunny, sheep, duckie, etc that you can crochet using a bath puff. :)
I'm still knitting away on my MIL's sweater. Making good progress! :) When I get the back piece completed, I'll post an updated photo.
We had a birthday party at the house yesterday for our friend Butch. The guys played games, ate a lot of food and had a great time!
Mikey and Butch got their geek on and squared off at Warmachine.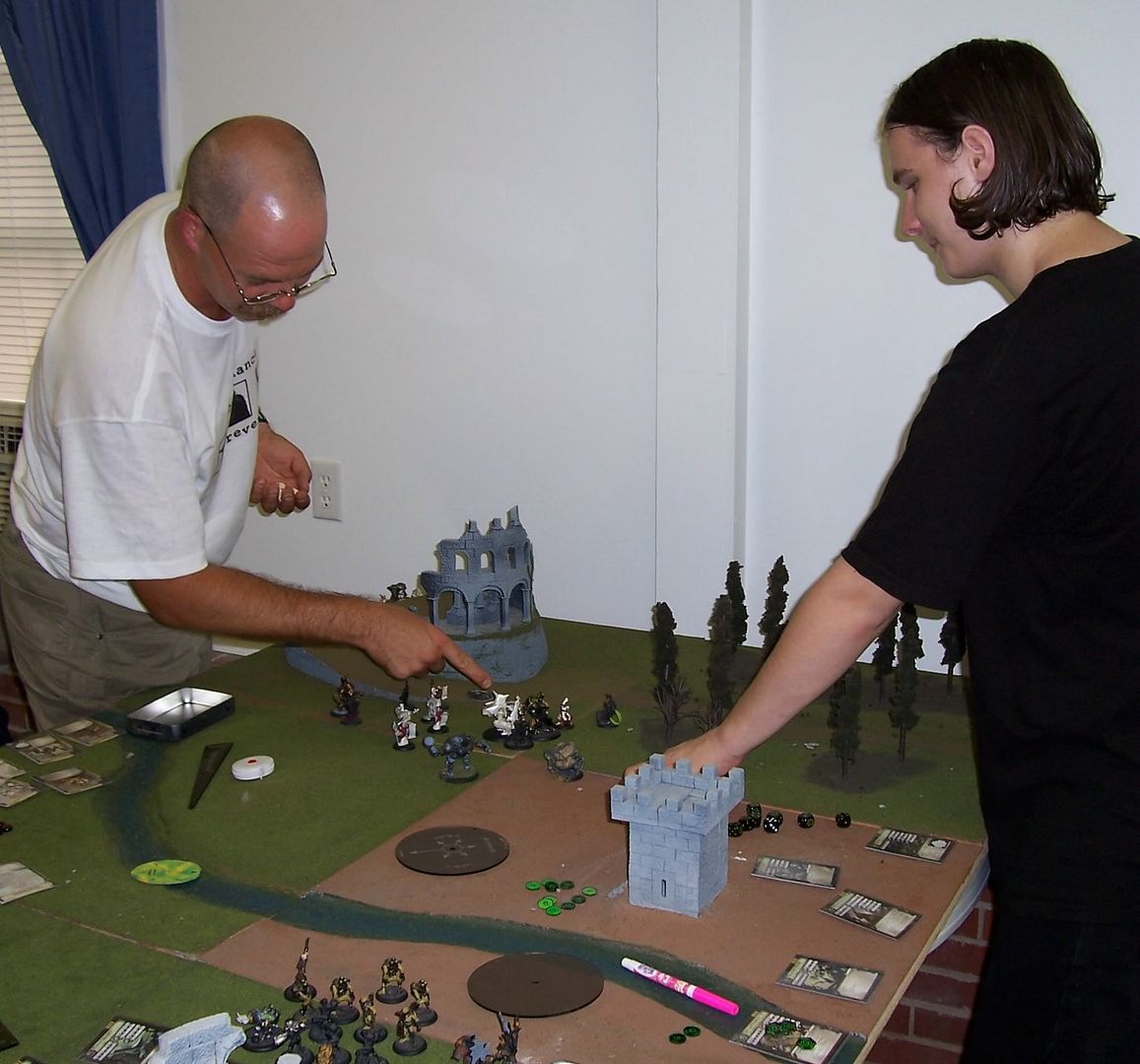 Protectorate (Butch) was victorious against the evil Cryx (Mikey).
But Mikey wins his share of games too! He played Michael at Federation Commander, and won.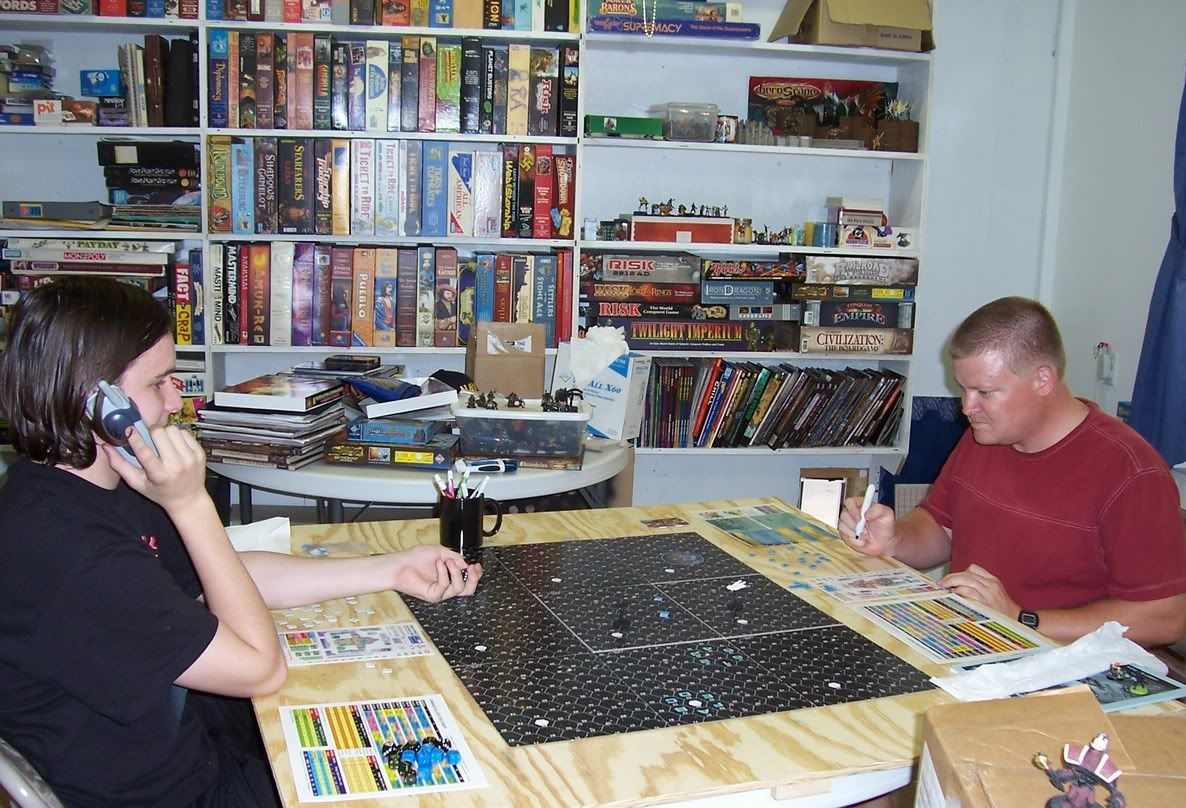 He not only beat Michael, but beat him while talking on the phone to his girlfriend. LOL. Salt in the wounds! Salt in the wounds! :) See my husband's massive game collection in the background? We definitely have a lot to choose from on family game nights!
While the guys were playing games, Josh and I were watching Veggietales and relaxing. :) Josh was camera shy though....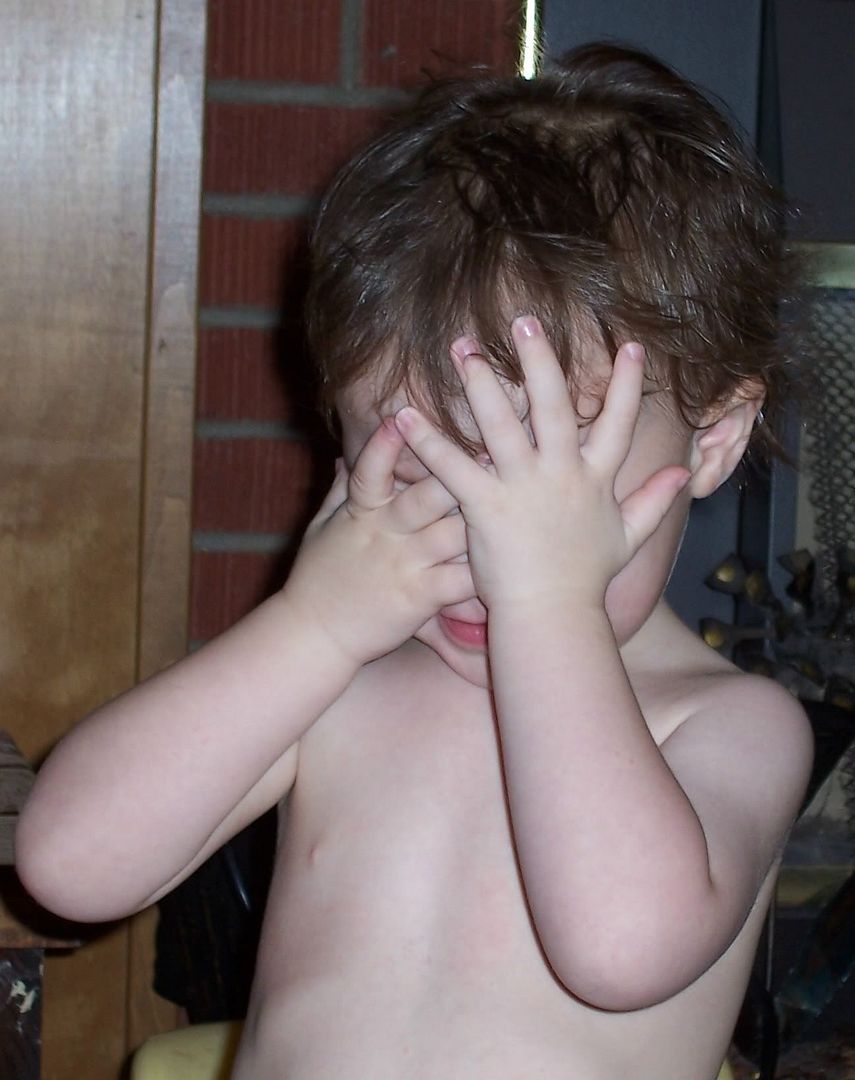 Noooooooooo Mama! Not another picture! :)
I had my knitting bag out in the livingroom, and of course, within seconds it had a cat in it.

What is it ab0ut cats and yarn??? Whenever I sit down to knit or crochet, Kato is right there either wanting to sleep in my knitting bag, or demanding to sit on my lap while I knit. If it's not Kato, it's one of the others demanding lap time. I always tell Kato that he's a menace and he reminds me of the contract I signed when he deemed me worthy to reside near his catitude. Sigh. I'm a slave to my cats. :)
TTFN!!