Gotta love the Mailman!
My postman brought me a box today!!! I love getting packages! :)
My Fairy Godmother sent me a wonderful package -- what a sweet secret pal you are! :)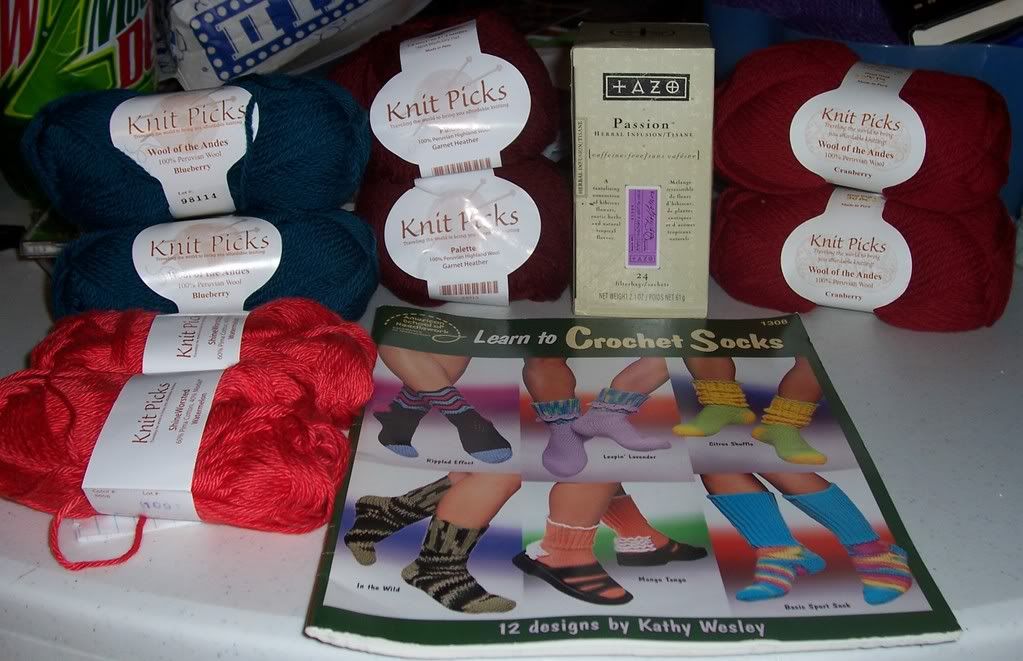 I absolutely LOVE Knit Picks yarn! My sneaky friend sent me four skeins of Wool of the Andes in Blueberry and Cranberry, 2 skeins of Palette in Garnet Heather, 2 skeins of Shine Worsted in Watermelon, Tazo Passion tea, a pattern book "Learn to crochet socks'' and two crocheted dishcloths (which I accidentally left out of the photo).
I LOVE LOVE LOVE everything that you sent!!! Thank you for being so thoughtful!!