Gettin' My Geek On!
Last weekend, we traveled to Charlotte for ConCarolina -- an entire weekend of playing boardgames!! Yes......we are gaming geeks. And proud of it!!
This year, my step-daughter came along with us. She is not a gamer....she came along for the trip, the hotel pool and to play with Joshua, her nearly 3 year old little brother. We also bribed her with money....lol. She was a great babysitter!! We all had a great time! Mikey (my 16 year old) came along too and played various role playing games all weekend. And, our good friend Butch came with us as well.
A great time was had by all!! Here's some photos from the weekend: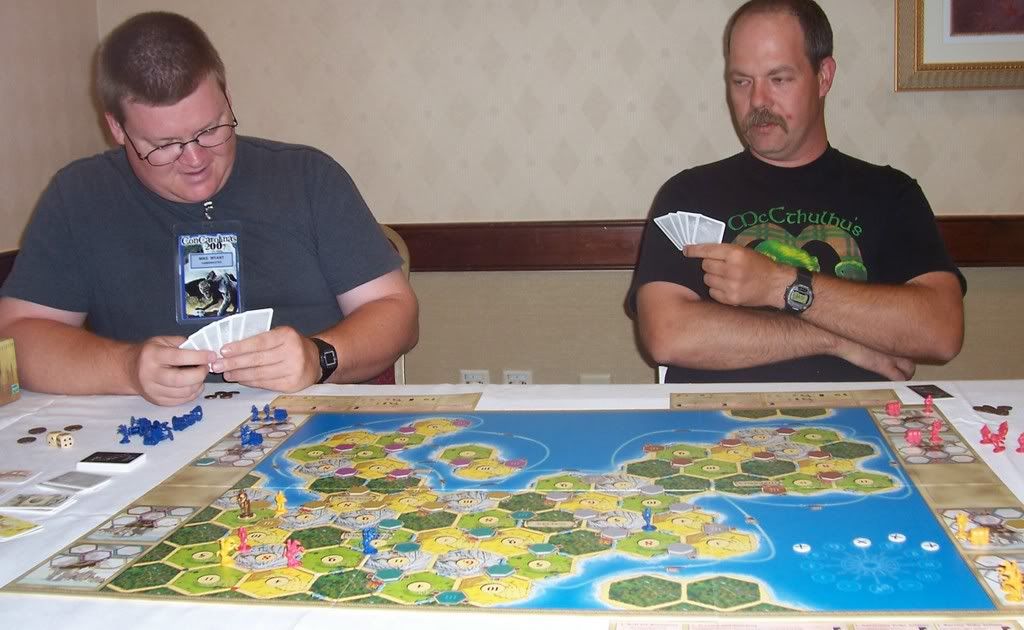 ~The first game of the weekend was Struggle for Rome. I believe Michael (left) won this game. For any gamers out there, it's a distant relation of Settlers of Catan, and an enjoyable game!~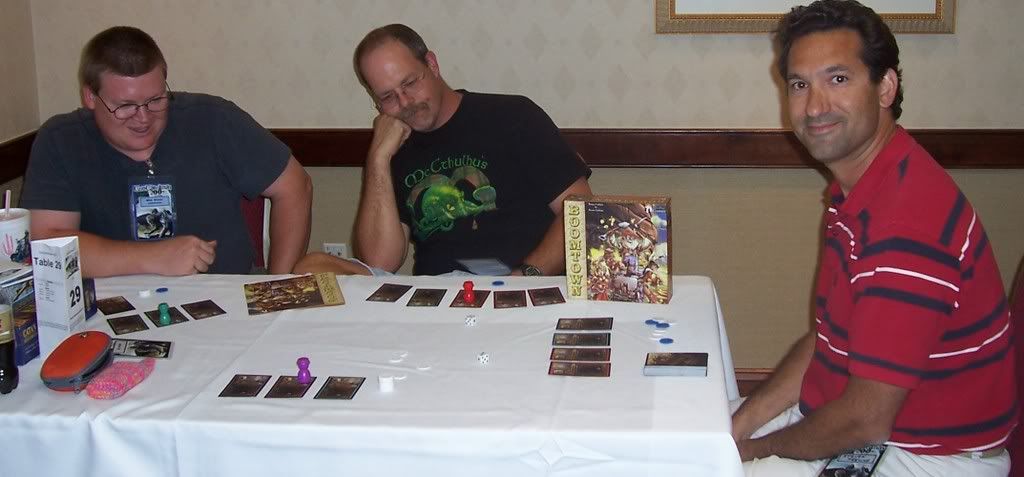 ~We tried a new pickup game called Boomtown (Face to Face games).
It was a fun little card/bidding game. I whupped up on Mike (L),
Butch (M) and our friend Steve (R) in this first game. :) More info
on Boomtown is available here:
http://www.boardgamegeek.com/game/10997
We see Steve each year at the Charlotte convention. He's a great guy!~
~Butch plots his next troop movement in Conquest of the Empire.~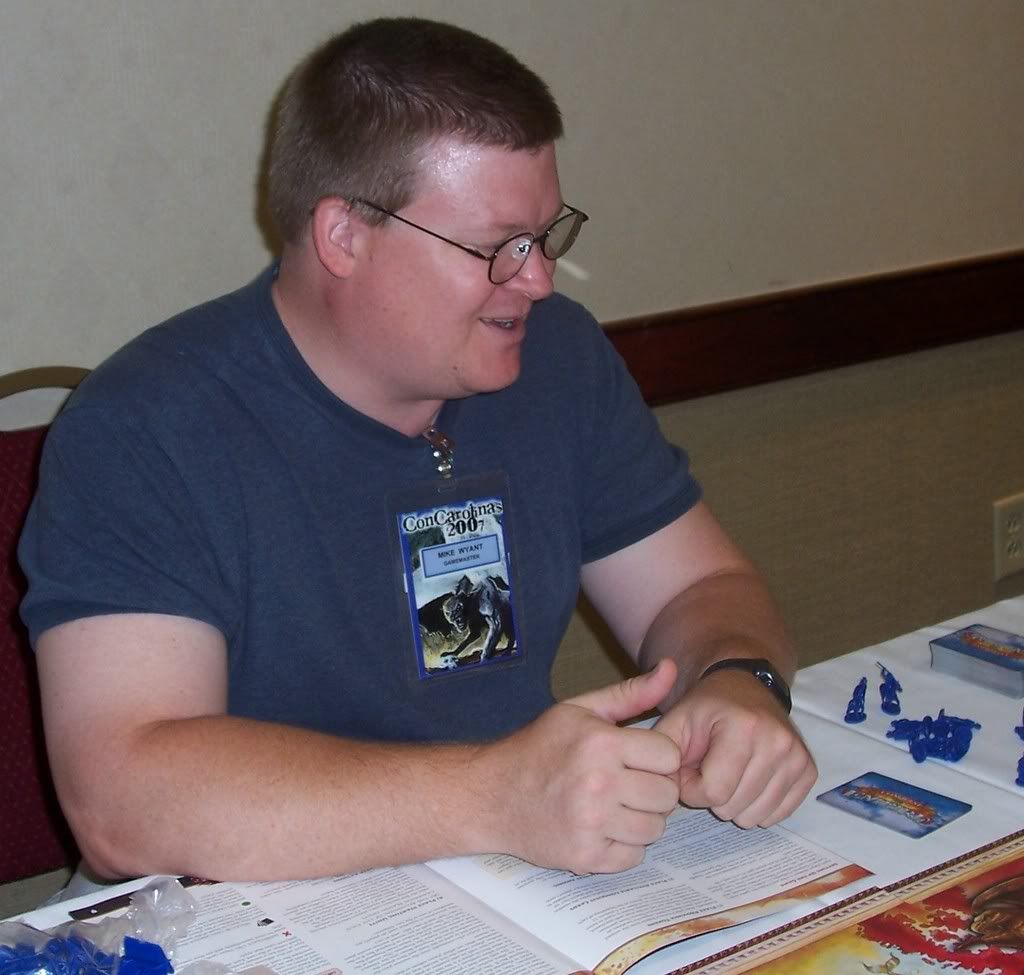 ~And we would all be nowhere without our resident rules
afficianado, Mike~
~Here's a shot of the entire Conquest of the Empire board. Yes, it's a
complicated game, but great fun. This game took about 5 hours to
finish. I won, but it was a very close game. More info on Conquest
is here:
http://www.boardgamegeek.com/game/17710
~
The guys also played Wings of War (
http://www.boardgamegeek.com/game/9203
),
Settlers of Catan (
http://www.boardgamegeek.com/game/13
), and several other great
games during the weekend. :)
Sonya and Joshua also had a good time!!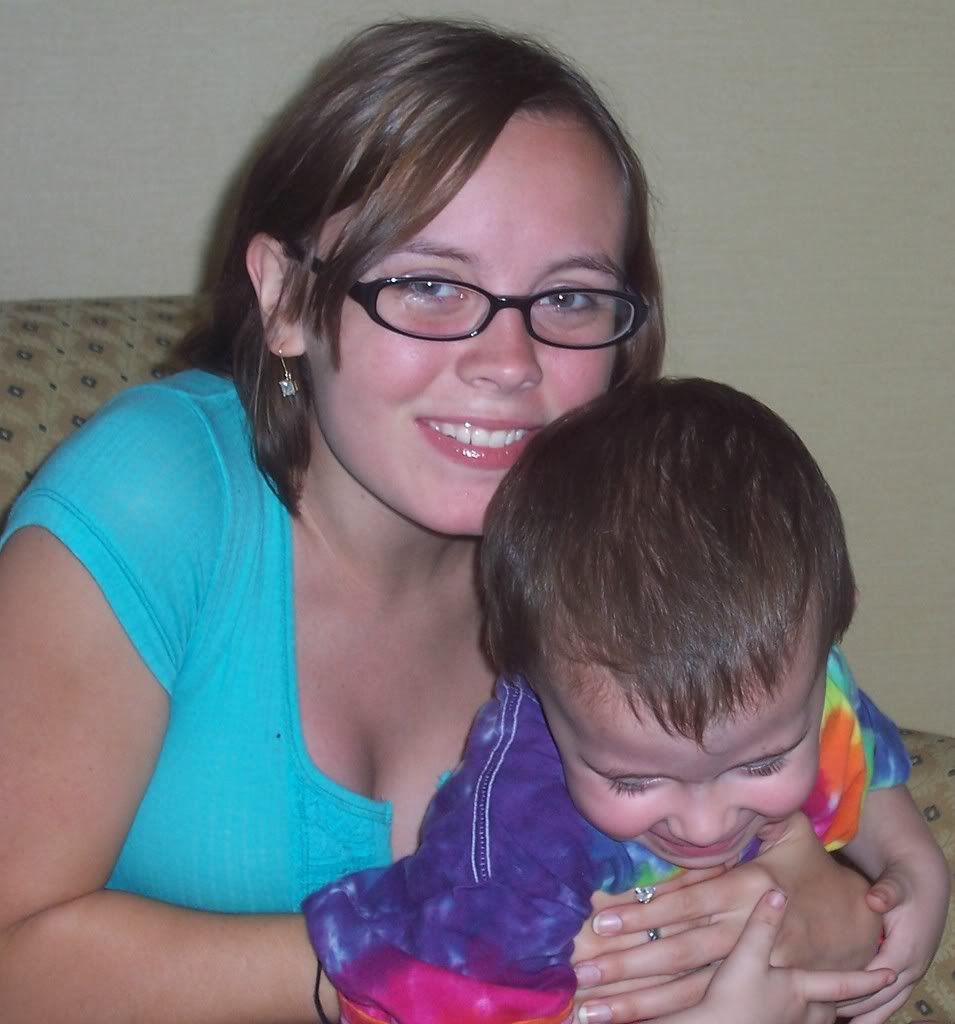 ~Toddlers just won't hold still for photos....lol~
~"That water looks cold....I think I'll hang out here...~
THE MANY FACES OF A 3 YEAR OLD:
Silly: "Shennanigans!''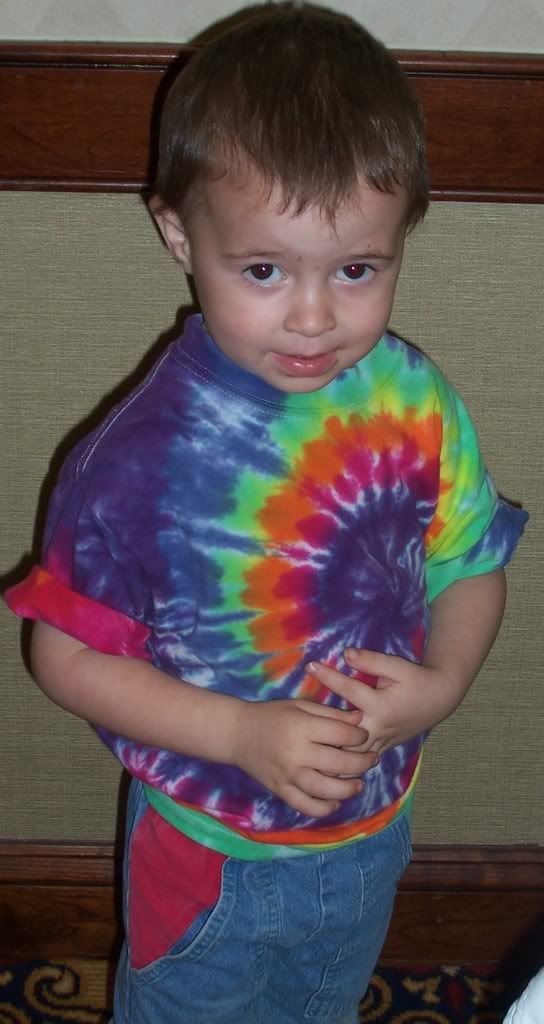 Innocent: "Gee, I dunno what happened to your pop....''
Confused: "Are you talking to ME?"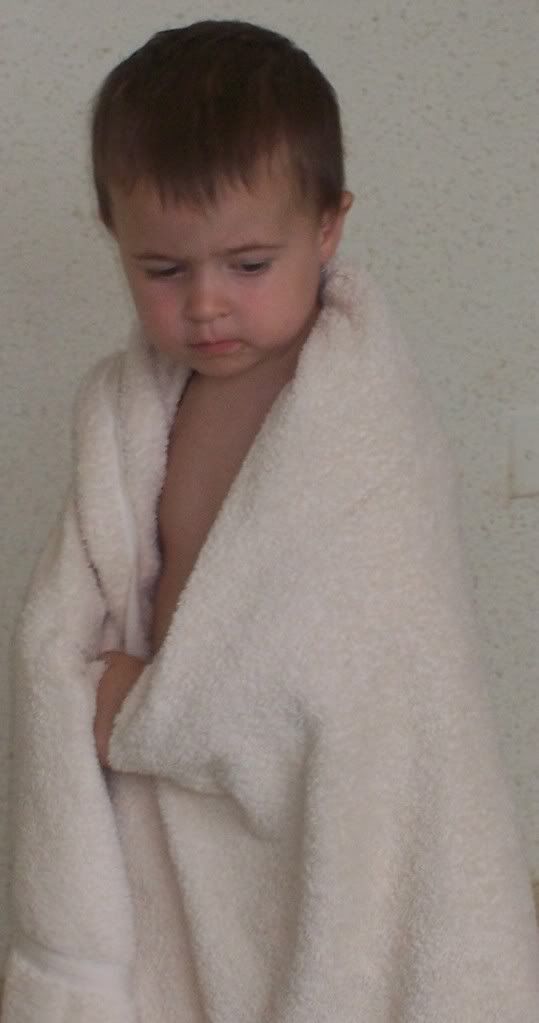 Mad: "I don't want to!''
Luckily the mad face goes away fast!!!
Whew......I think that's a record for photos in one post for me......lol.