I haven't blogged in awhile....life just got too busy for a few days.
Went to the Southern Women's Show in Charlotte the other day. CGOA was there with a big booth. They were teaching people to crochet and knit. I picked up some free pattern sheets at their booth.
I also saw a couple of celebrities while I was there. Meredith Baxter was there selling face creme (she was pretty....but her products smelled nasty...lol). Also Richard Simmons was there.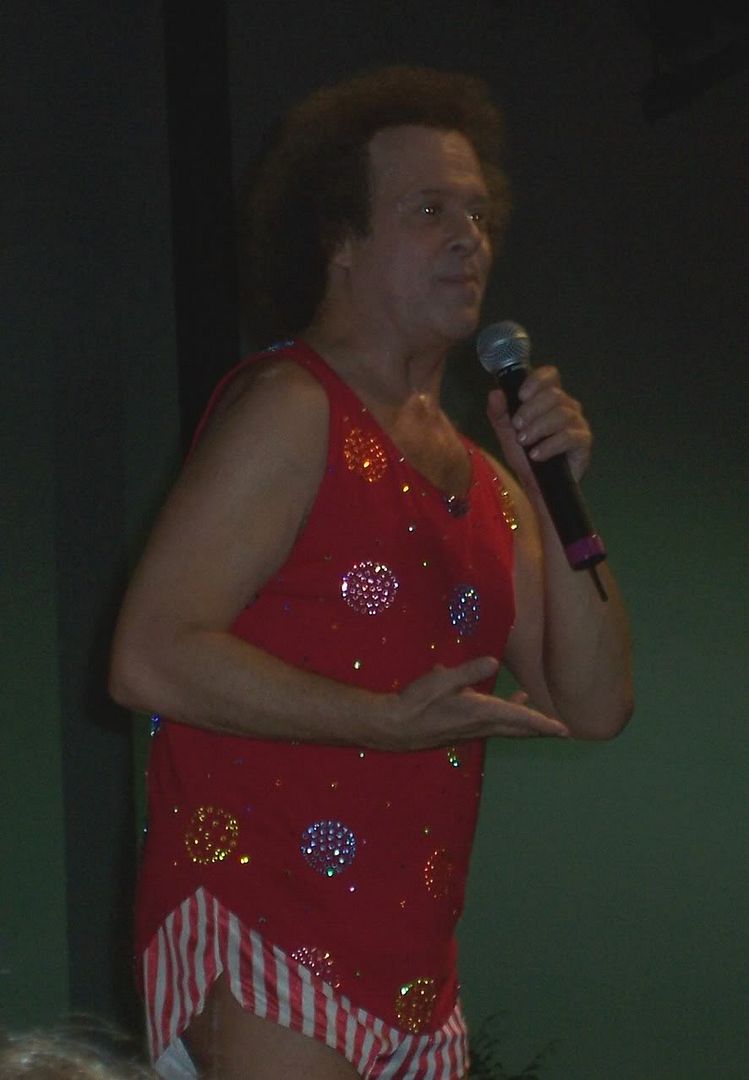 I got a chance to talk to him for a little bit. He's a very sweet person -- and he had the whole crowd up and dancing. It was really fun!
My knitting class starts up again tonight. I'm gathering up all the projects I've finished since the last class ended in August. Taking them with me to show everyone. This class lasts 8 weeks, meeting on Tuesday nights. I want to make a Kiri Shawl (the pattern is at
www.alltangledup.com
) for myself and a sweater vest for my mother in law this time around. I also need to finish up my knitted socks and one scarf.
We're starting to have great fall weather here in western NC. The baby loves to play in the leaves. :) Unfortunately I'm not looking forward to raking them up!
Here's another creepy crawlie we saw out in our yard. My 15 year old told me I needed to take a picture of it because it was really weird looking. So here's the weird-bug-spider-thingie. lol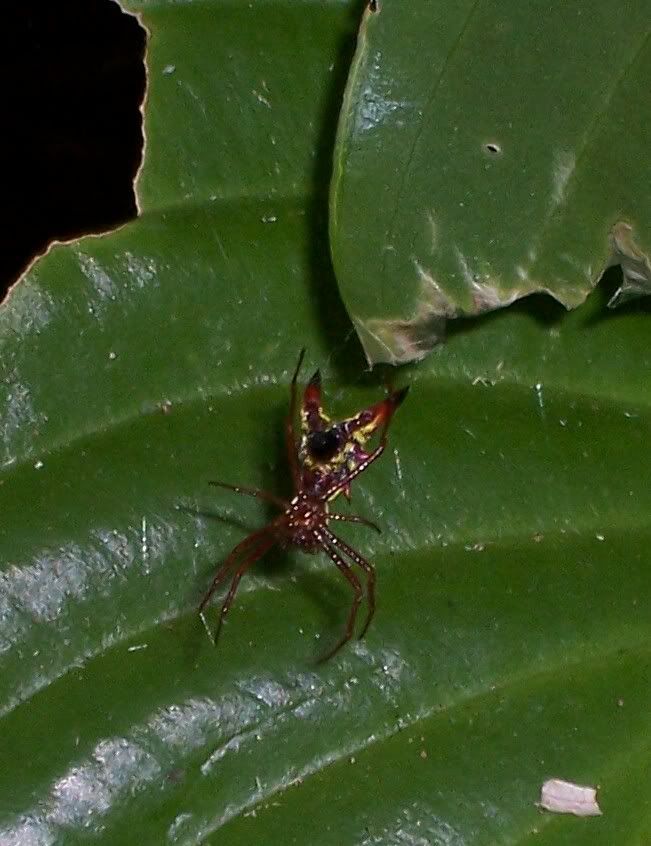 TTFN!!!