Ramblings....
I checked out the new issue of
Knitty
today. They have some really pretty patterns for Fall!! I'm most interested in making the
Ella
shawl because the pattern is just so unusual looking, and the
Falling Leaves
socks. :)
I'm finally working on the 2nd sock of my first pair of knitted socks. The 2nd sock is certainly going together much faster than the 1st one did, since that was the 1st time I had used double pointed knitting needles and the first time I had made a sock. Since we're starting to get cooler temperatures at night, I really want to get my socks done. Then I can sit out on the porch in the evening in nice warm snuggly knitted socks.
I'm working on that sock and a knitted scarf....and when those two are done, I will have successfully finished all my unfinished projects!! Yeah me! I already have a list of new projects I want to start when I finally finish these last two stragglers. :)
Sat out on the screened in porch for awhile tonight while the baby played with his blocks. For some reason, our porch really attracts butterflies and moths. I took pictures of a couple visitors to share. The photo of the moth is a thumbnail because you have to see the big photo to see the detail in his wings. Aren't they both gorgeous??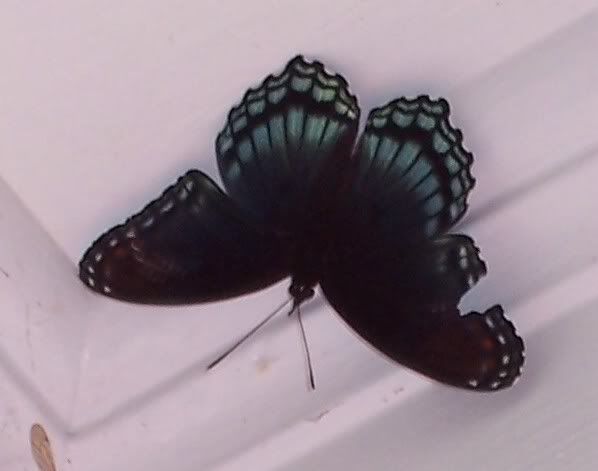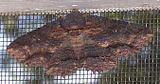 I have some thin chenille -- 4 big balls of it. I'm not sure what to do with it. I love the color. Any suggestions on things that can be made with thin chenille???
TTFN!!