Merry Christmas!! :)
I hope everyone has a very Merry Christmas!
At 2:30 this afternoon I was finally done getting everyone's presents ready. Whew. I have been frantically knitting and crocheting the last two days to finish up two scarves and a poncho before Christmas. My hands are tired. :) But, in the nick of time, they are all finished, wrapped and ready.
We had a nice Christmas Eve watching movies, and opening a couple of presents. The kids will open the rest of their presents tomorrow.
Joshua got a football and a toy cellphone and keyring tonight. Here he is showing off his football: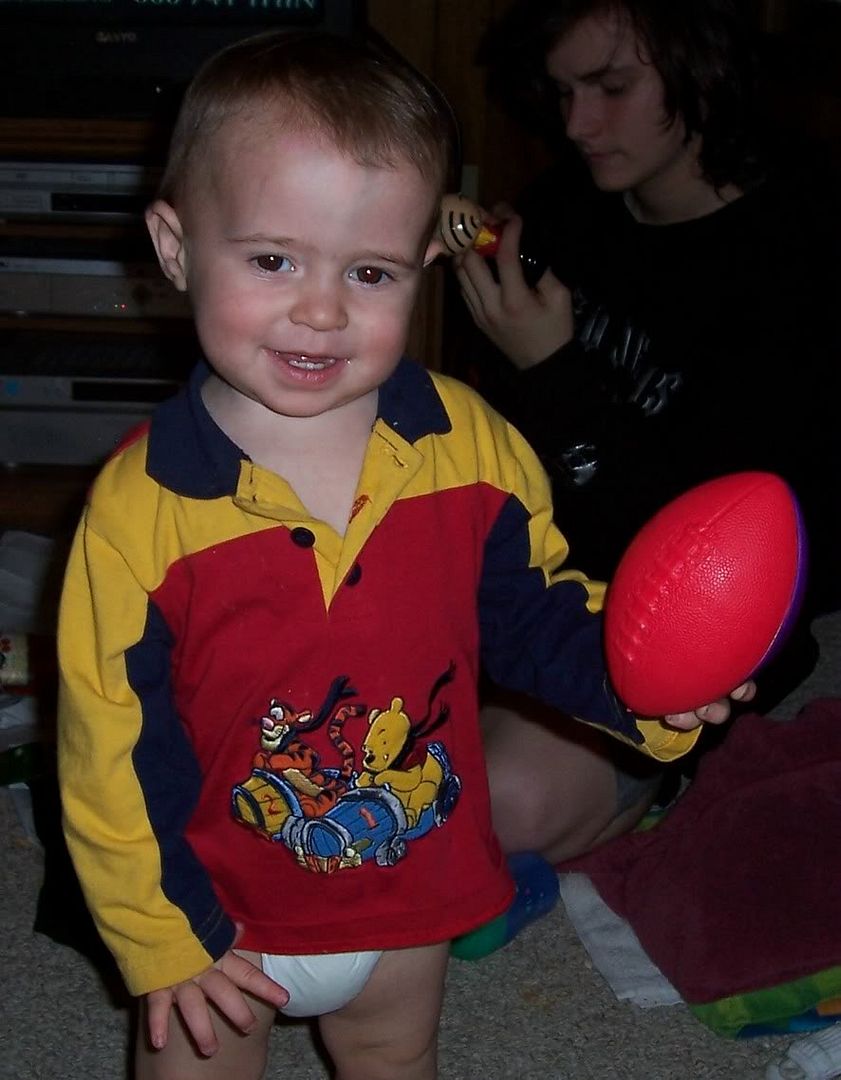 Daddy had to help him open his presents as he didn't quite get the concept.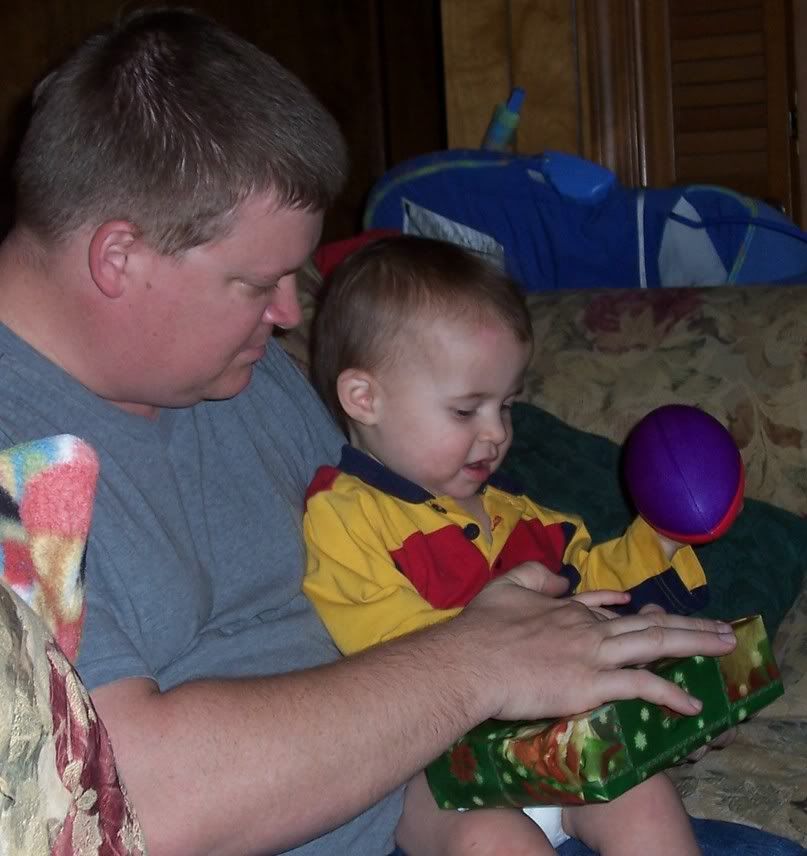 Mikey got two t-shirts and a talking Stewie (from Family Guy). Here he is showing off his Stewie shirt. :)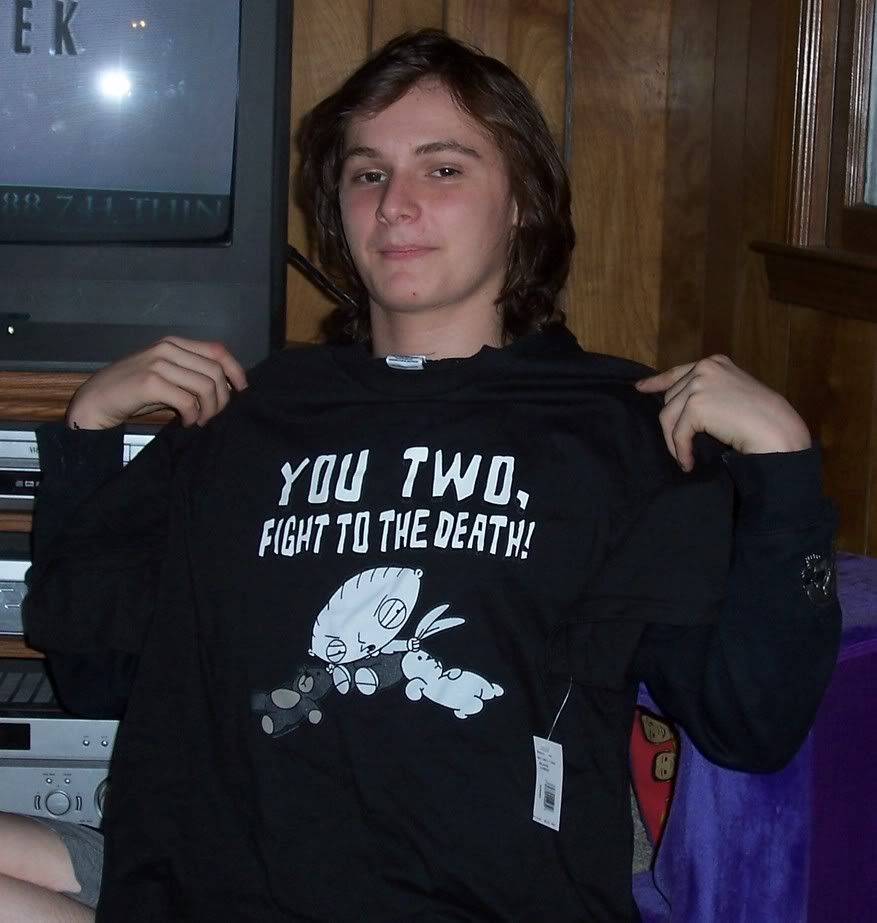 Merry Christmas everyone!! :)