Sunshine and Surprises!
Great weekend here so far! Friday I came home after having a stressful day, and a box was waiting for me on the front porch. My sweet SP7 had sent me another wonderful box!
Lookie what I got!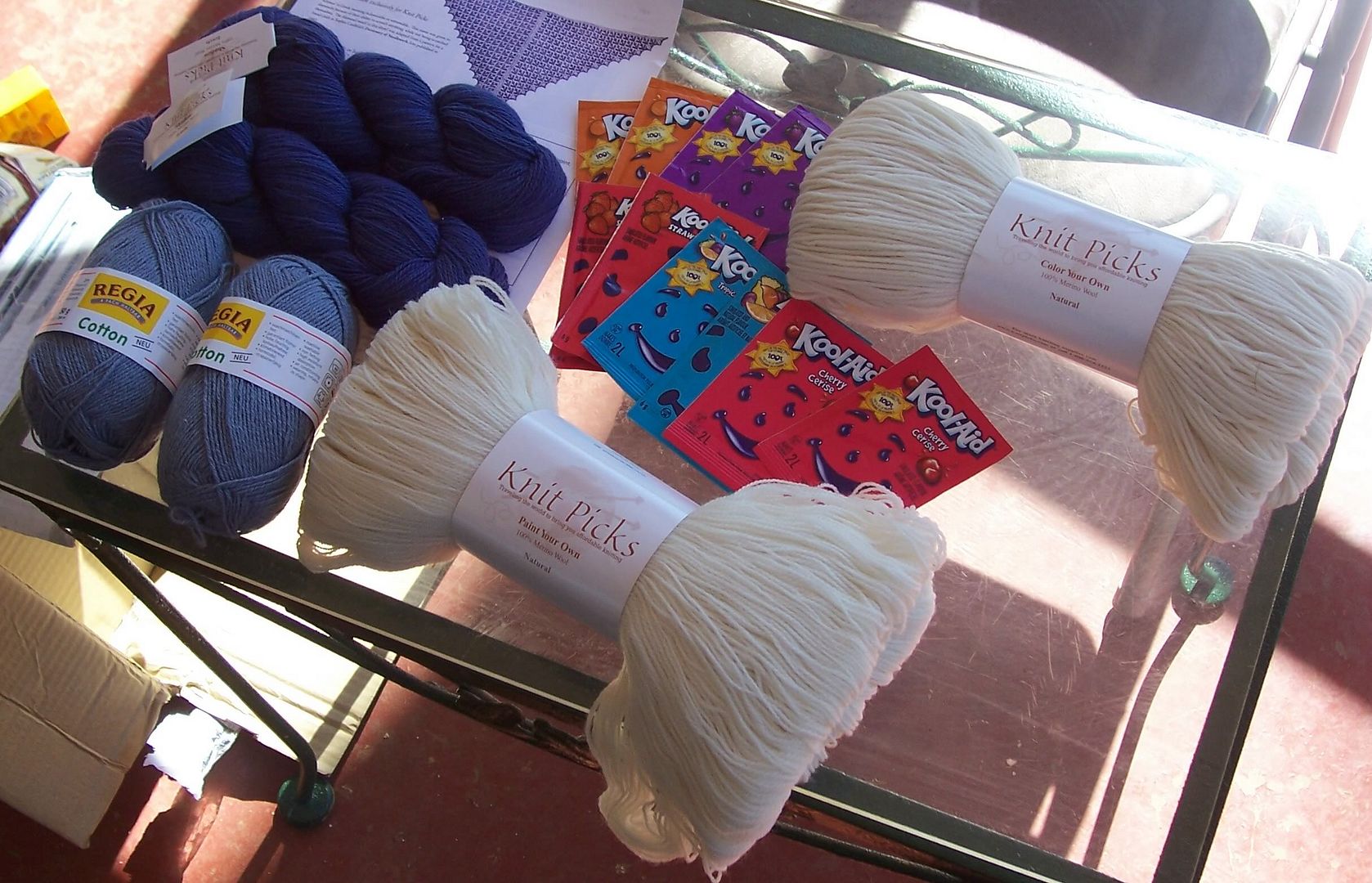 She sent me two big hanks of Knit Picks "Paint Your Own'' Merino wool, and several packs of Koolaid to dye it with. There were also two skeins of 100% merino Shadow in "Jewel'' and a lace shawl pattern to make with it. :) Very pretty!! And two skeins of Regia cotton sock yarn in a pretty heathery grey. Thank you!!!!!! :)
I have officially restarted my cabled socks. Got a couple rows done this morning -- the first knitting I've had time to do in a few days. It's yardwork and spring cleaning season! I've been working inside and outside the house to get started on a few projects.
There are flowers blooming in my yard already!! :)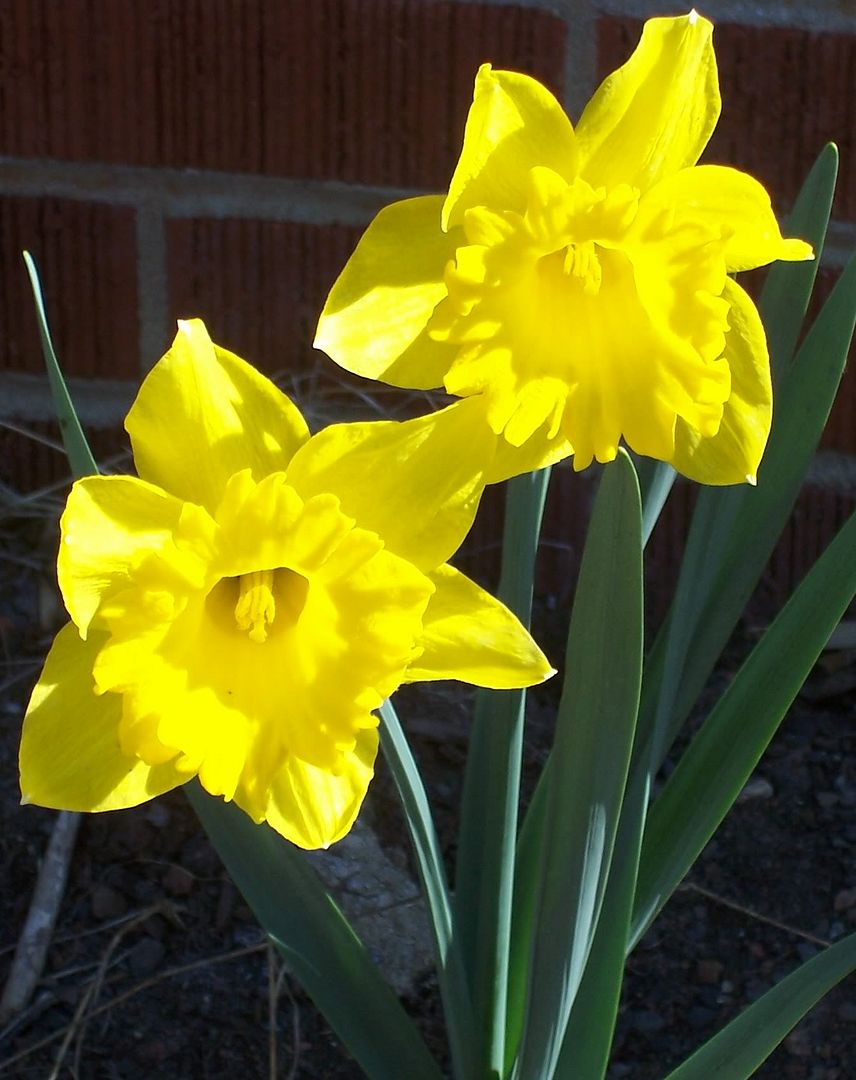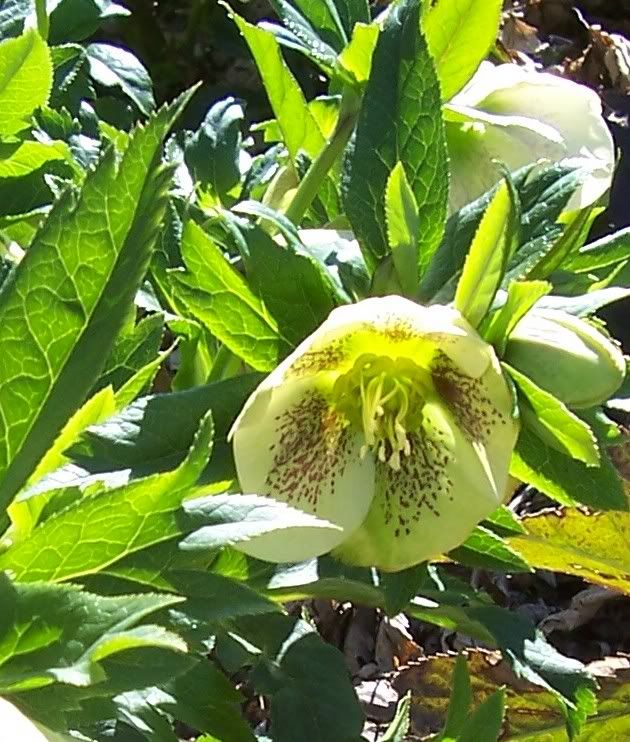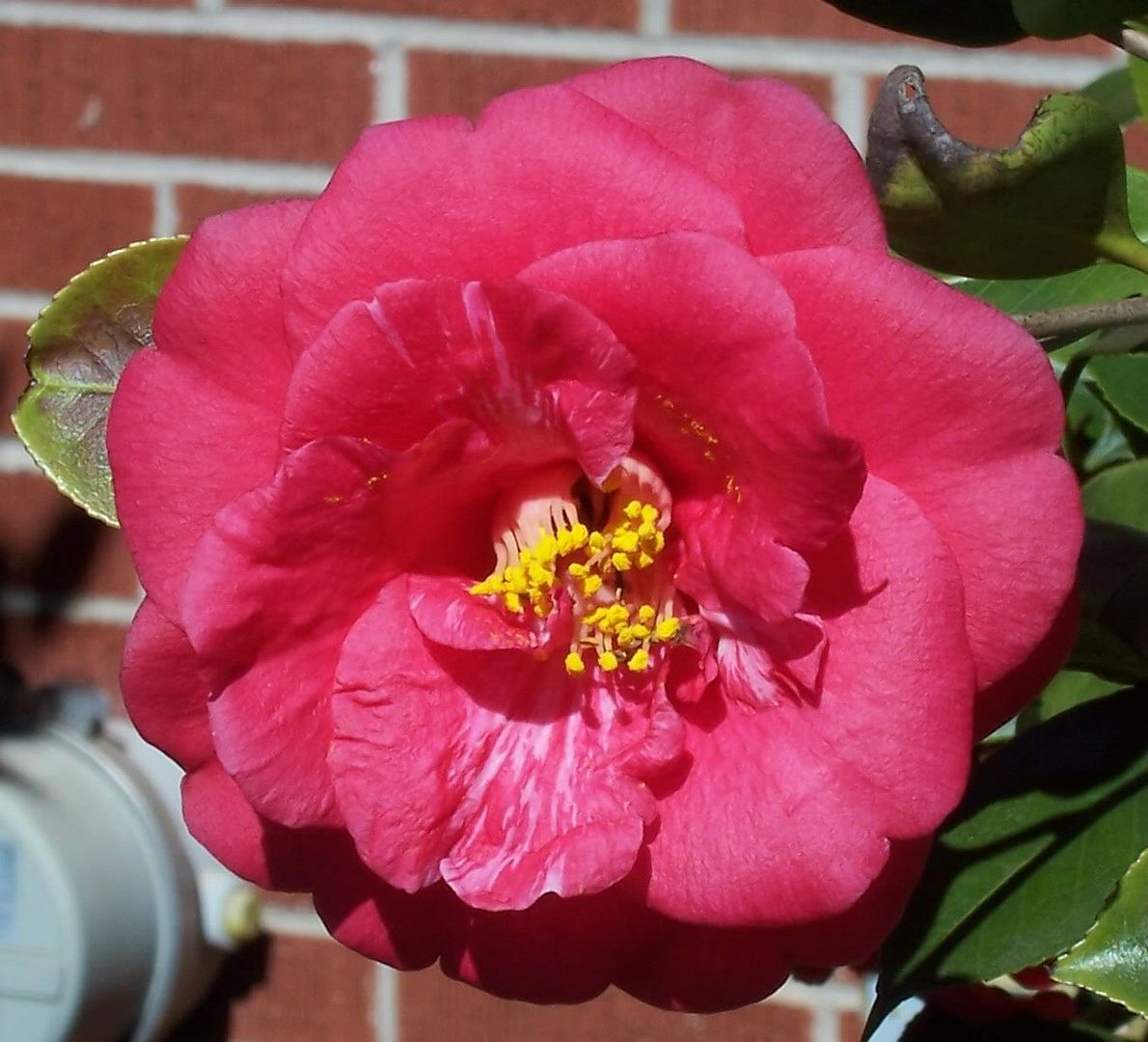 The flowers are pretty, and I'm really enjoying them. But they don't hide the fact that the yard is a mess!!!!!! We have leaves to rake. Tree branches to trim. Mulch to put out. Weeds to spray. Roses to prune. Garden to till. Bushes to trim. Swingset to assemble. Sand pile to fill. Room addition to build. Painting to do. Lawn furniture to clean and paint. And much more. Unfortunately.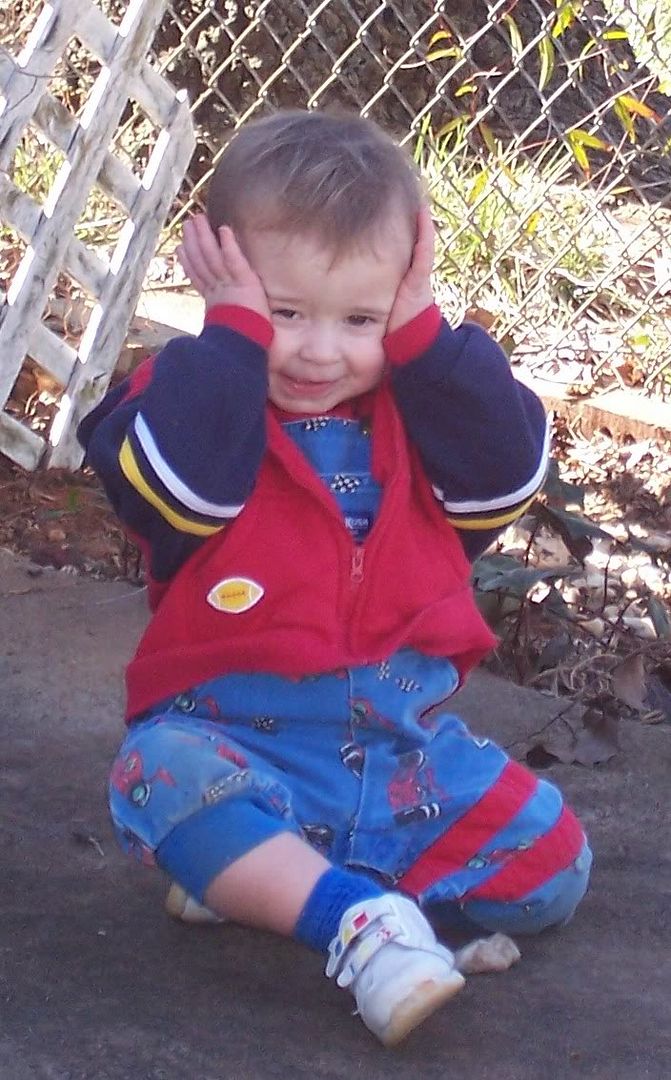 Baby Josh says "Oh no! How will we ever get all this done??!!!!''
Mom says "It'll will be easy!!! We'll just call for help from............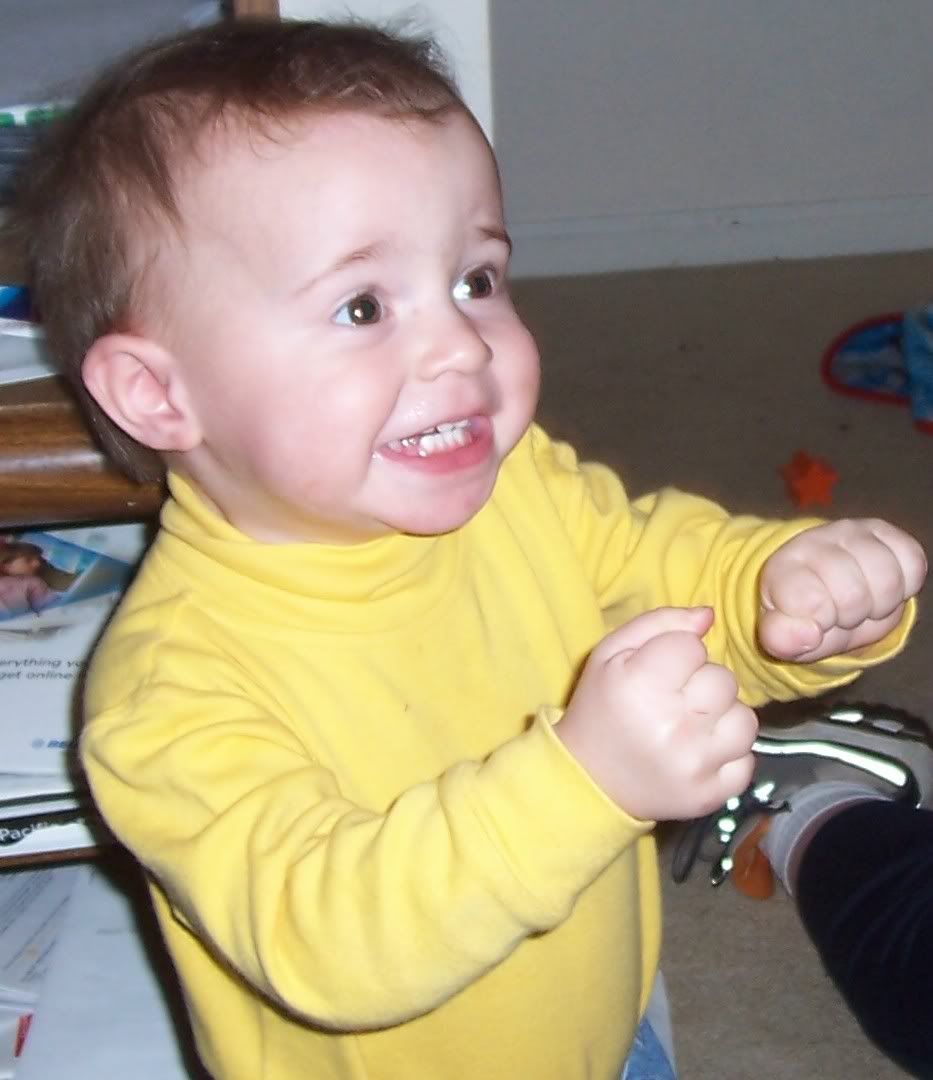 BABY HULK!! :) (That's his tough, wrestler face -- he growls when he does it. Talk about hilarious!)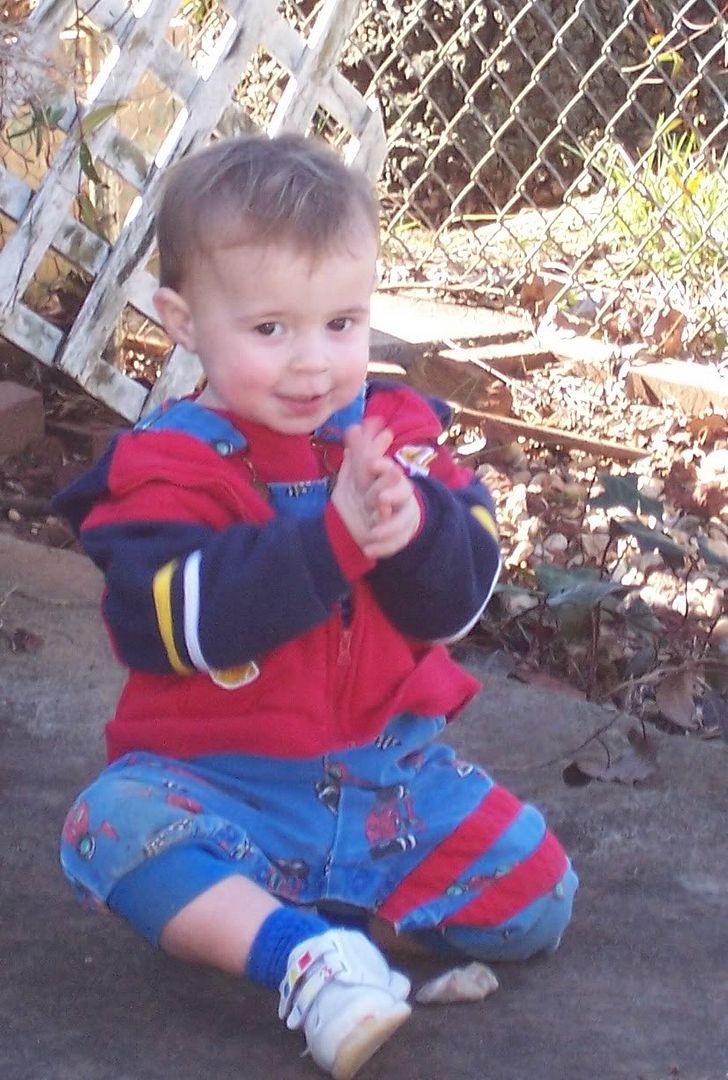 Josh claps for his superhero self! :)
I'm going to post this entry now and go watch Lady and the Tramp with the baby. :) One of my favorite Disney movies!
TTFN