One Down, One to Go!
I finished my first knitted glove! :) I'm knitting the fingerless gloves from "Knitter's Bible:Knitted Accessories". :) I bought the pattern book because of this pattern, which is also pictured on the book's cover.
The pattern was fun to knit! And, it gave me some good practice in M1's and cable cast ons. I had always imagined knitting gloves would be really difficult because of the fingers, but really, this pattern wasn't difficult at all.
The only problem I had was a little gap at the thumb gusset join that I also get when I'm knitting the heel gusset on socks. I figured out how to close it with an extra stitch on socks....I'll have to try that on the 2nd glove. On the first one, I'll just turn it inside out and pull the gap shut with matching yarn. Problem solved.
My husband was kind enough to be a hand model for me this morning. :) Here is the finished glove: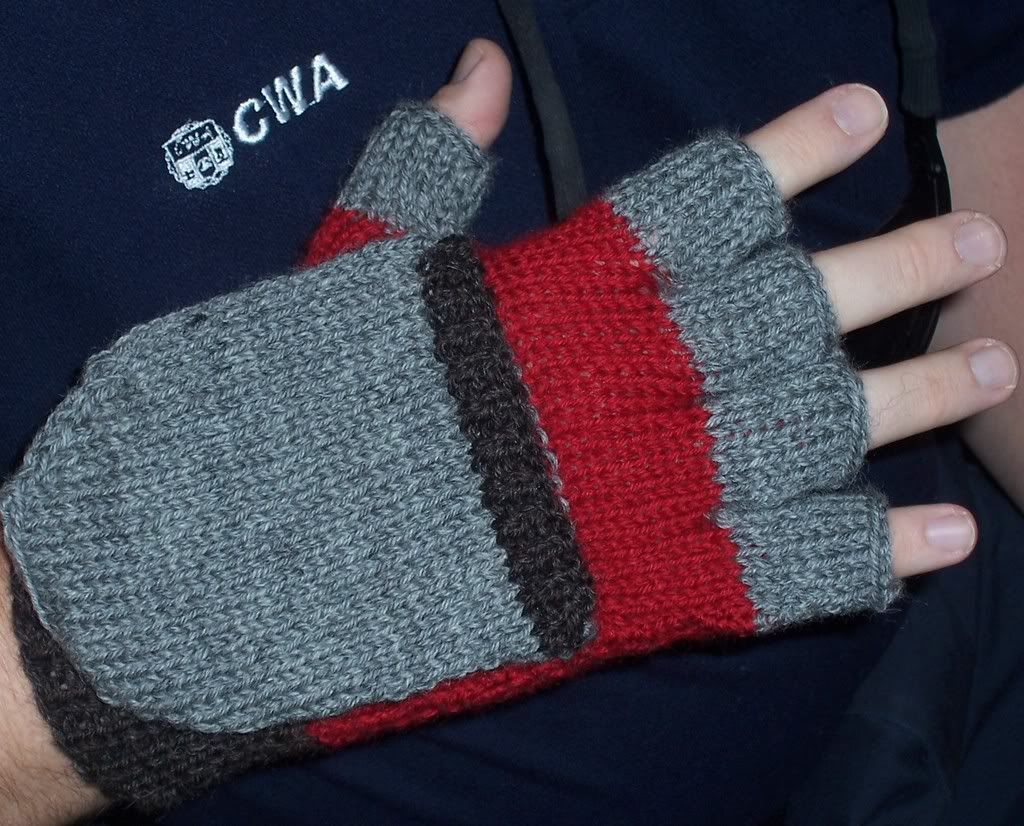 The mitten flap is attached by picking up stitches along the top of the glove. I still need to attach the button at the bottom of the flap to keep it secure when it's not being used. Here's what the glove looks like when you use the flap: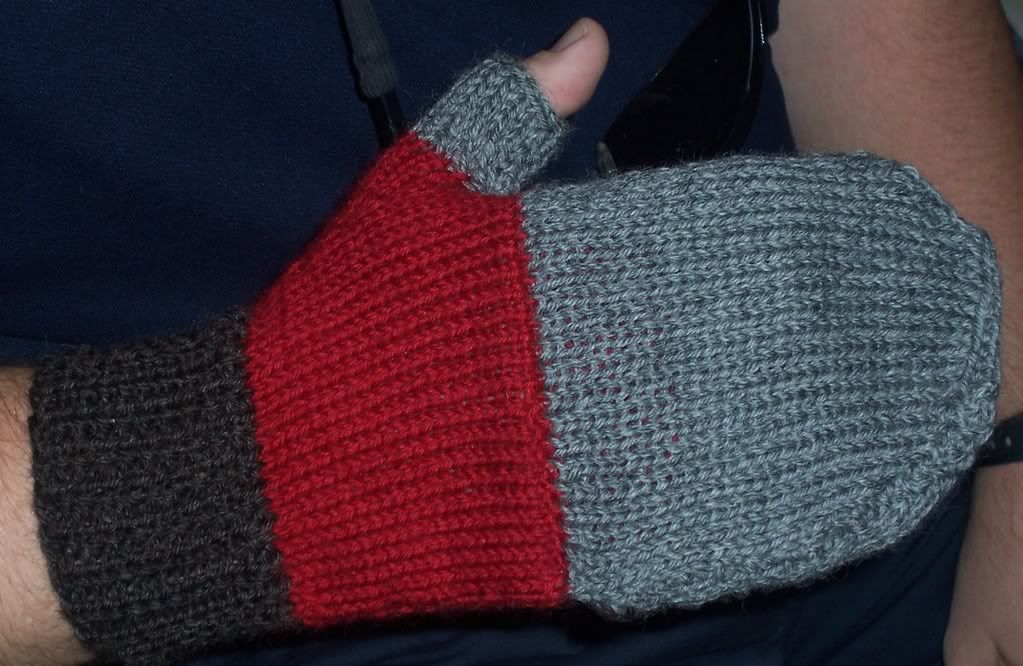 Isn't that nifty? I just think it came out so cute! I thought the spot where the flap joined would end up bulky, but it lays totally flat. :) I just love this pattern! I'm already planning to make a 2nd pair in brighter colors.
Here's the palm side where you can see my *gasp* thumb gap.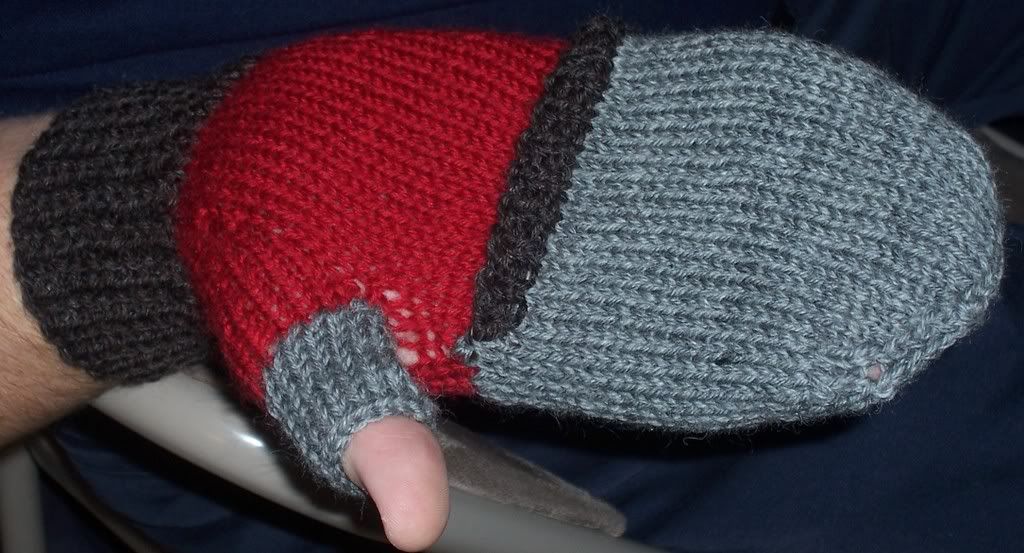 When I wear the glove, you really can't see it. My husband's hands are twice the size of mine, so the extra stretch makes it look like the Grand Canyon of gusset gaps, but it's really not all that bad. I'm going to weave through some red yarn and pull it closed. Hopefully on the 2nd glove, I can figure out how to solve that little problem. I might have to pick up a couple extra stitches when I start the finger part of the thumb and then decrease the extras.
Now to start on the 2nd glove!
TTFN!