THANK YOU to my Secret Pal!!
This afternoon I was surprised when the UPS man dropped off an Amazon. com package for me. I wasn't expecting anything.
I opened the box to find a pretty gift wrapped package. It contained "365 Knitting Stitches a year Perpetual Calendar.'' I LOVE IT!!!! My SP9 partner sent it to me!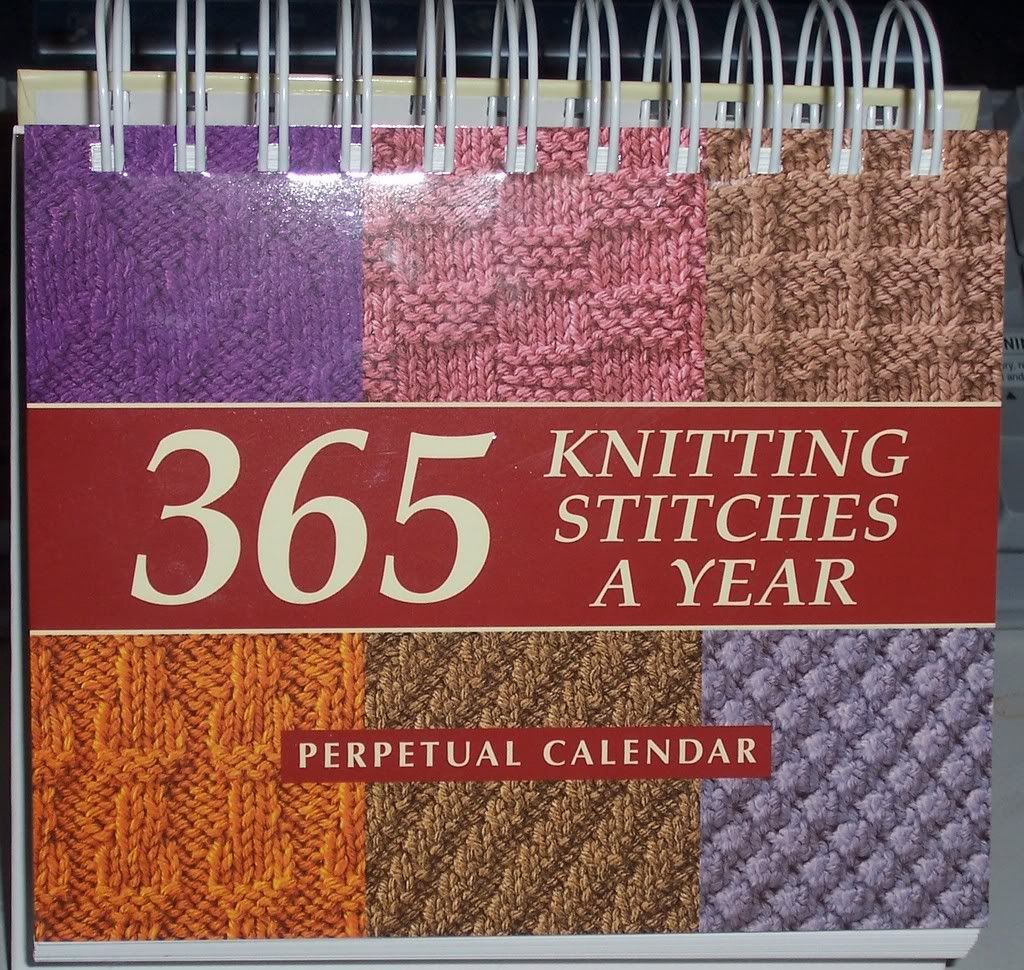 I was so surprised! This was listed on my Amazon Wish List. A big thank you to my SP9 pal for being so thoughtful!!!!!!! :) I'm peeking at all the dates to see all the really cool stitches!
Gee, I really gotta get all those UFO projects done so I can start on some new ones!!!!! Not many to go now that I got the cabled sweater vest done!
TTFN!!