Finally done!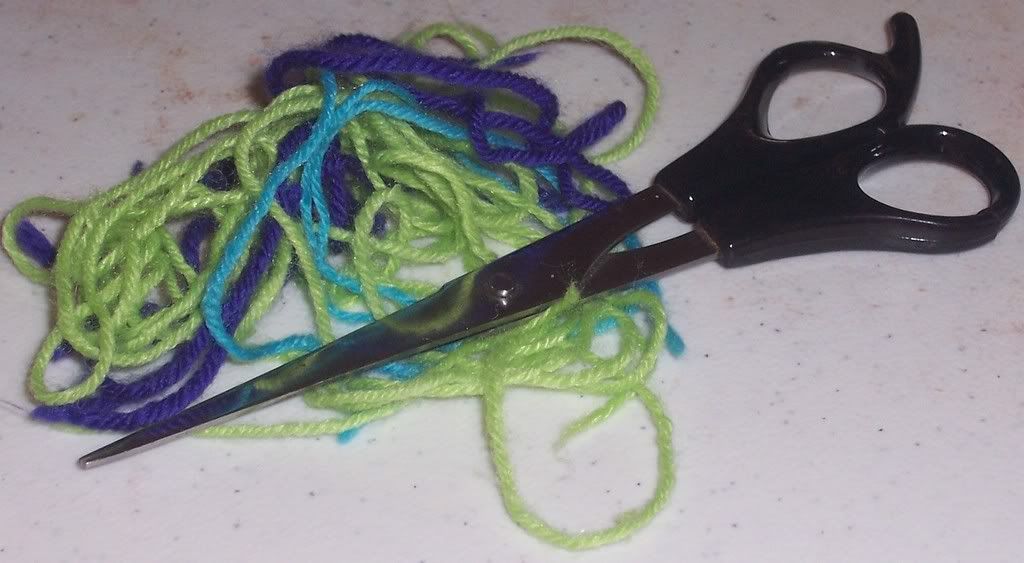 Why am I taking a picture of yarn scraps?? They aren't just scraps......they are life lines and ends that aren't needed anymore! The lace scarf I have been working on for ISE4 is now officially DONE!!!
I was delayed a bit in finishing by a mistake I noticed......of course, I only saw it after I had knitted nearly 4 more pattern repeats.....lol. Cost me several days of knitting -- but it's all done now!!!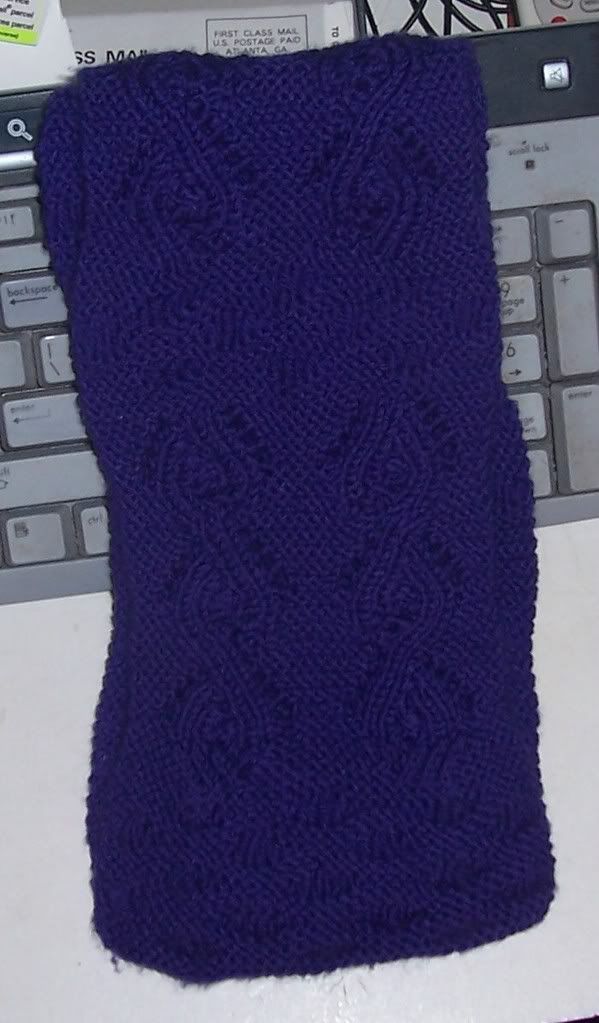 Because of the dark purple color, I had a hard time getting a good photo. I am very pleased with the way it came out. Maybe my partner that I'm sending it to can get a better picture. :) I used the Cinnabar pattern from MagKnits.
It will be on its way to Australia later today! :)
Thank you to my SP10 Secret Pal for the reveal box she sent me......well, a sort of reveal box...she hasn't told me who she is yet! :)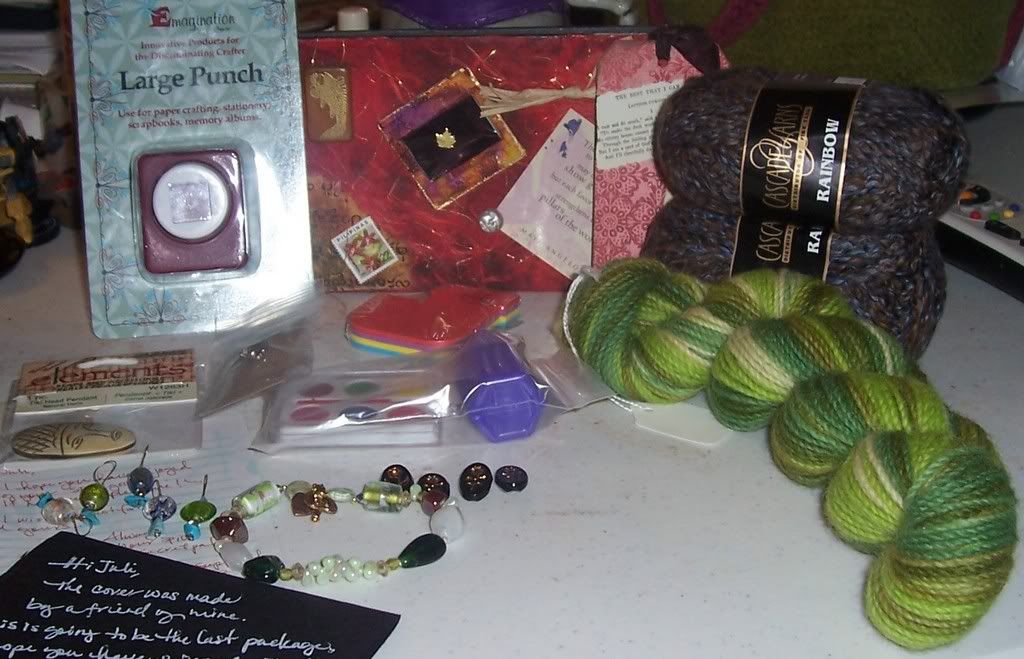 She sent me a skein of variegated wool (very pretty greens), two skeins of Cascade Rainbow, a large scrapbook punch, mini watercolor paints, a mini photo album with a very pretty handmade cover, stitch markers, a gorgeous beaded bracelet, a neat African pendant, vintage glass beads, J shaped stickie notes, a Cupid pin, and a bunch of flavored teas! Thank you!!
Here's a closeup of the bracelet: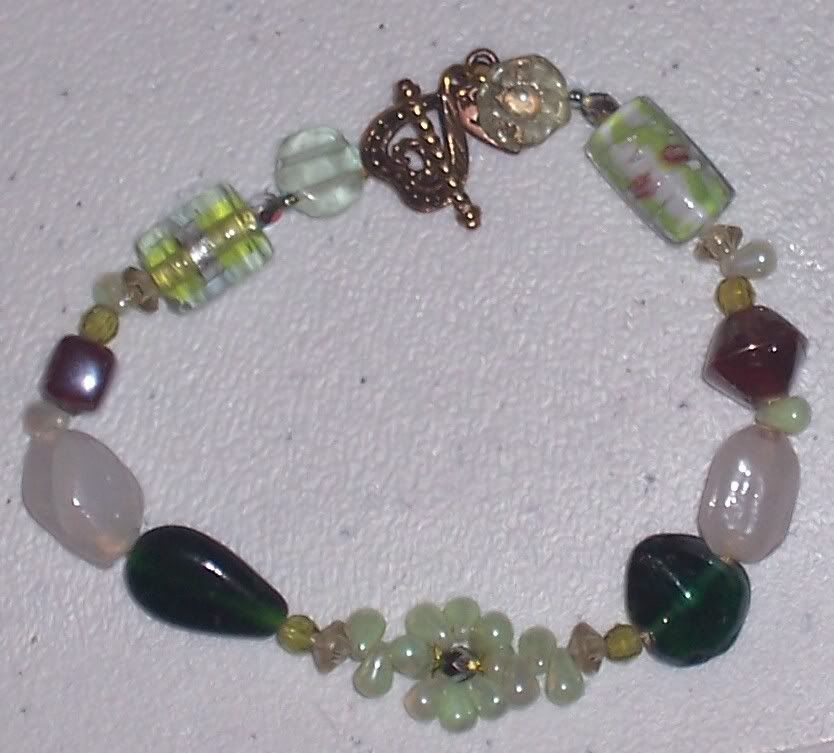 It's very very pretty!!!! Thank you Secret Pal -- you've made this exchange really fun!!! Now......who are you??????? I'm so curious!!!!