Enjoying great Fall weather!!
The weather has been great the last two days here in western NC. We had a BBQ with some friends today, and just enjoyed ourselves. :)
On the knitting side of things, I'm working on a pair of socks using a pattern from the Spectacular Socks book out of autumn variegated Trekking XXL. I only have about an inch done so far, so it will be awhile before the pair is finished. :)
Apart from knitting, we're making sure to enjoy the Fall weather while it's here. It rained for two days straight. Finally cleared up yesterday. So we were able to cook out this afternoon.
Here's hubby cooking (or, uh, burning) the burgers: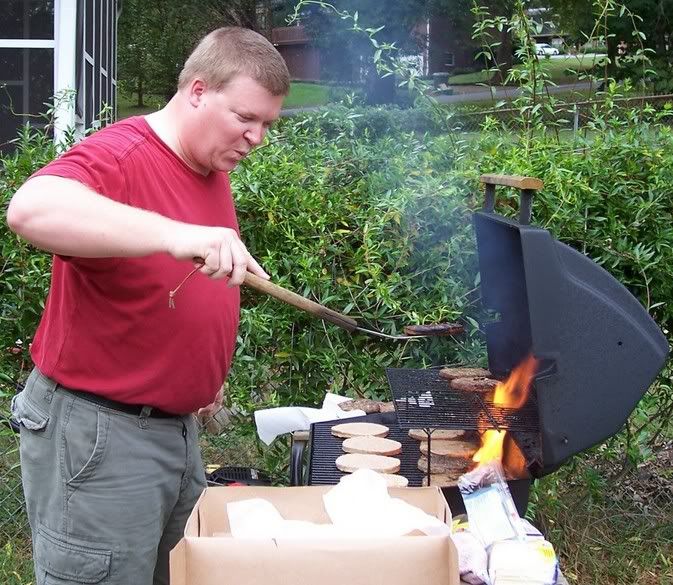 Then I took a picture of his behind, and told him I was going to put it on my blog. I don't think he believed me......
So, here is a picture of my husband's caboose: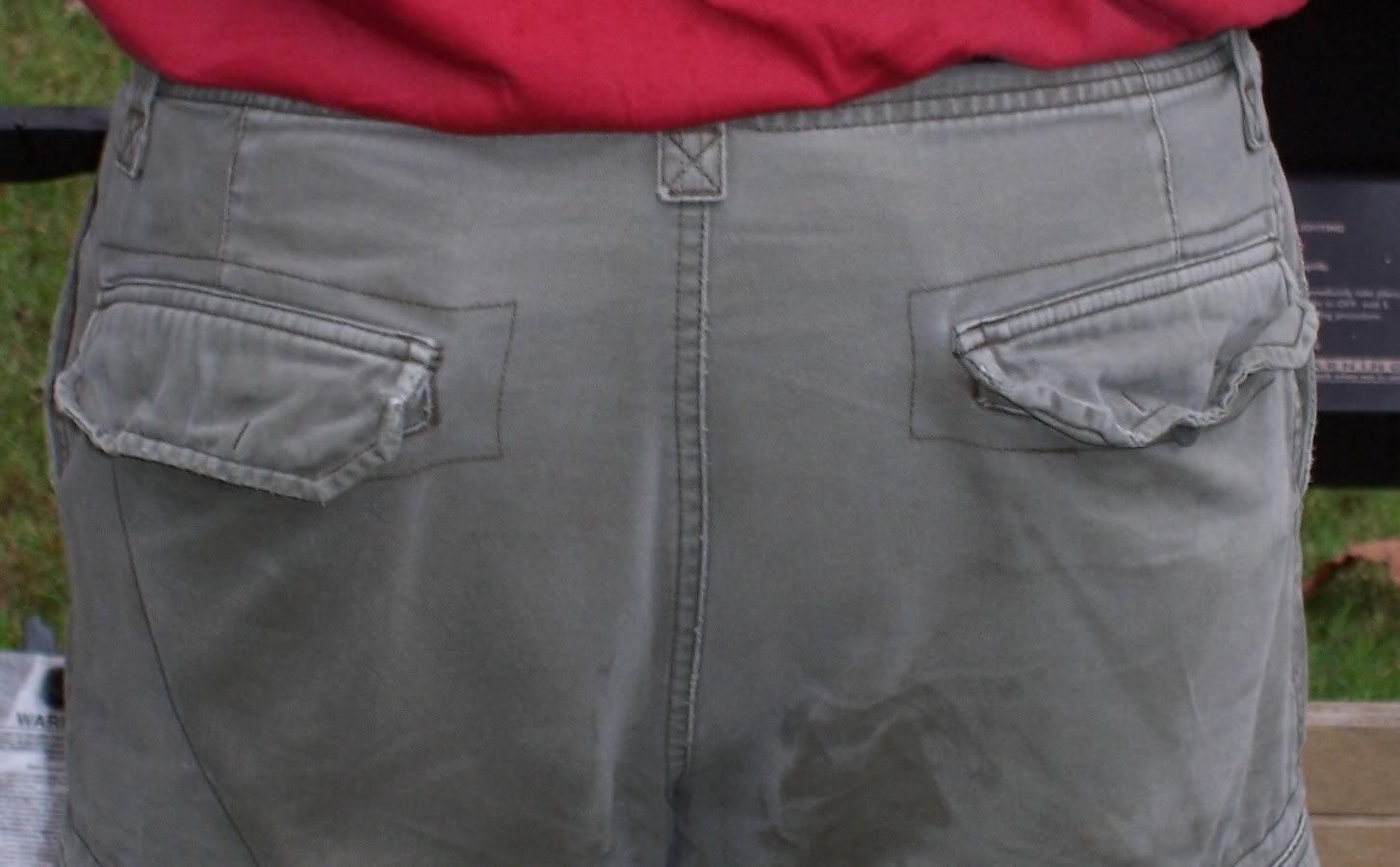 Anybody know what kind of flowers these are???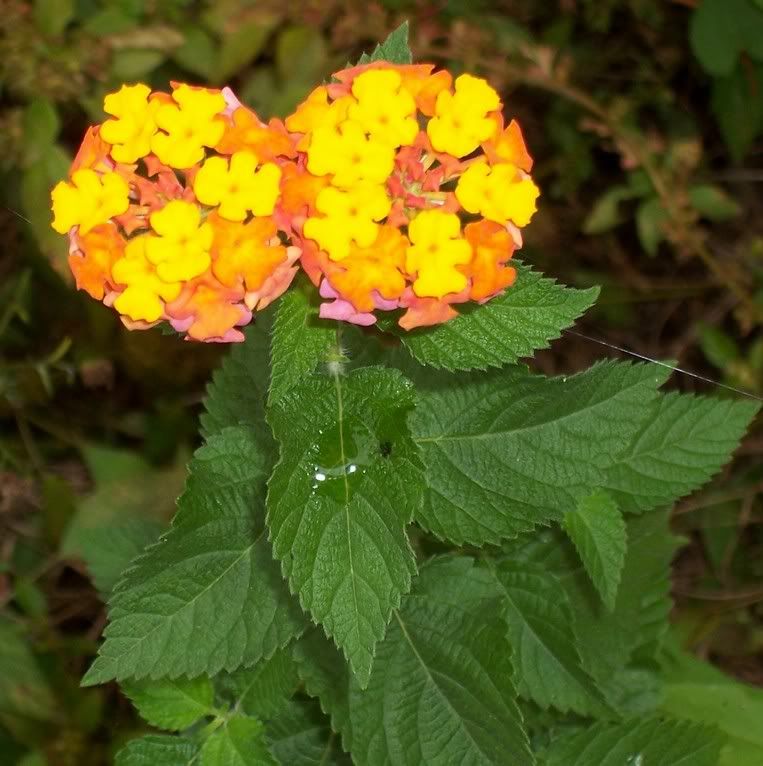 And these....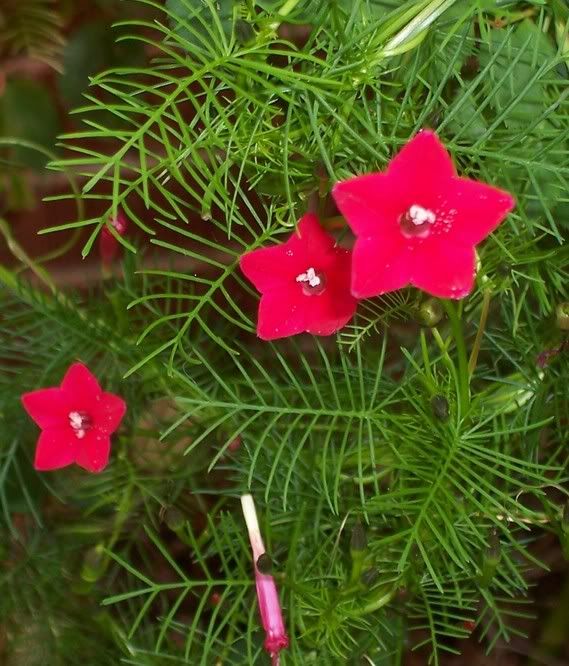 Both just started blooming recently, and I've never seen them before. I'm not originally from the South, so there are lots of flowers and plants here that didn't grow where I grew up.
And of course, I do have my traditional creepy crawlie photos to share. lol
This guy is living on our carport. He has a huge web...it must be 3 feet across. Talk about a lot of work!!!
And here is a definite story of overcoming adversity, spidie style.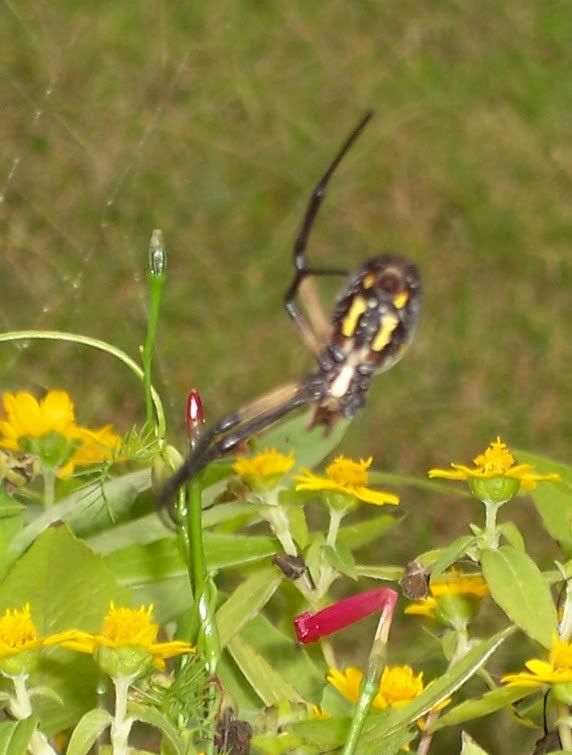 This garden spider is living in my flowerbed off the carport. She was rebuilding her web, and moving around quite nimbly. But, she only has 4 legs left -- all on one side. If you look closely at the photo, you can tell. She's movin' pretty good for missing half her legs!!!