Lil' Stinker and the Hippie
We helped with "Trunk or Treat'' tonight, along with quite a few members of our church. We really had a great time. My husband walked around with Baby Joshua, while I helped with the Spider Ring Toss game. :)
Here's a picture of Josh and his Daddy dressed up for Halloween: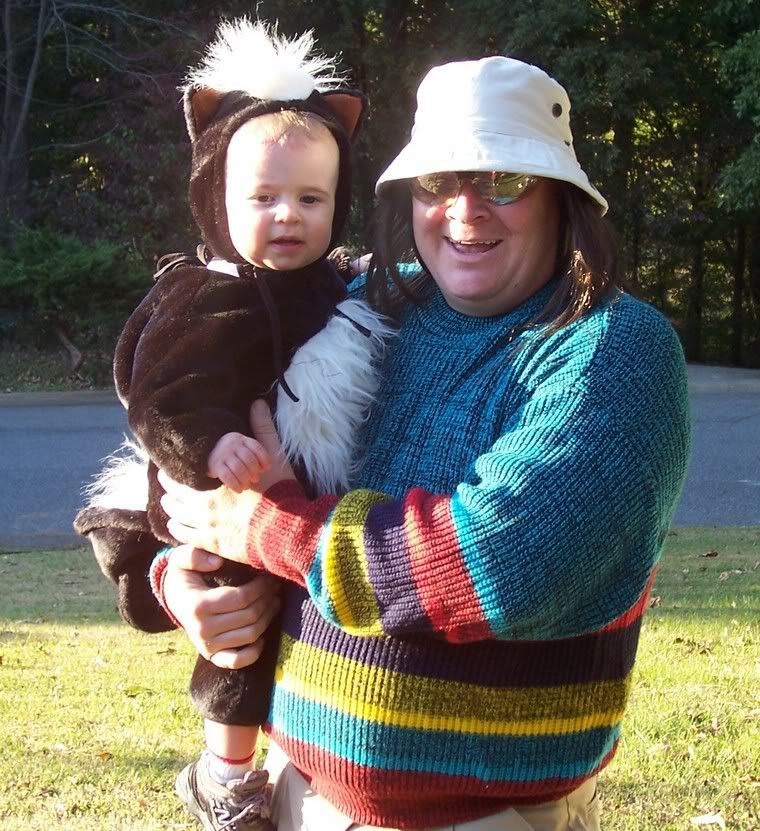 Josh was really cute in his Skunk costume. :) He didn't want to hold still for photos though. Saturday we're having a costume party with all our friends, so I'll try to get a better picture of Josh during the party.
All in all, it was a fun evening, despite being a little bit chilly once it got dark.
TTFN!!