It's Beginning to Look a lot like Christmas!
I got a great package in the mail today from Karen C. from Crochetville. She sent me my Christmas Buddy exchange. She made me a beautiful felted purse, and included some chocolates (which the baby and my teenage son snarfed) and a skein of Bernat cotton.
Here's a picture of the purse she made for me:
I just love it!!! Thank you Karen!! :)
My Christmas Cactus has decided to bloom -- does it have great timing or what?? I bought two of them for 50 cents in February this year -- leftovers from Christmas, I'm sure. Both plants were 2/3 dead after overwatering and being in teeny tiny pots for too long. After a year of Miracle Grow, they are both blooming for this Christmas season! :) Finally -- houseplants that I didn't kill!!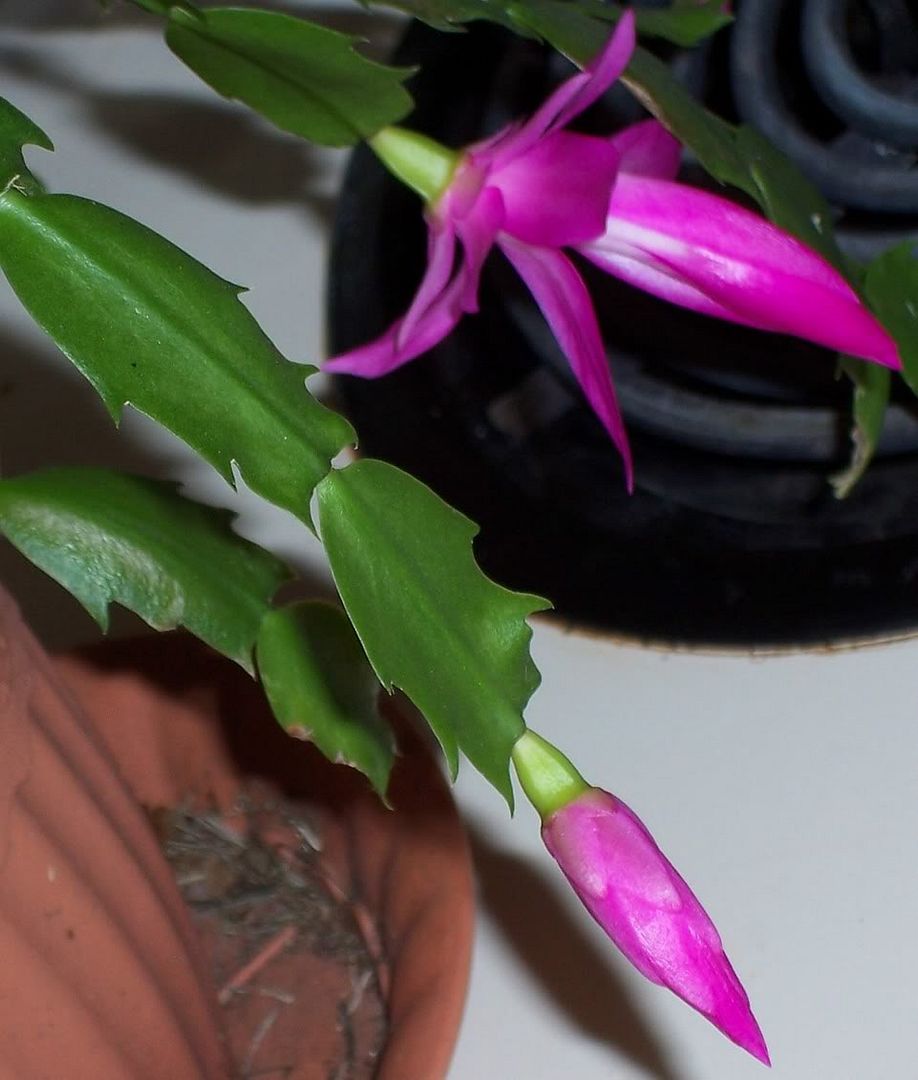 I got sidetracked by a family situation this week and have yet to post the contest I promised.....I will work on that tonight and get things going tomorrow.
Which reindeer are you??? Take this quiz and find out!!
You're Comet! You zoom around, and when you're not
delivering presents, you like to visit outer
space.
Which reindeer are you?
brought to you by Quizilla