Great Mail Day!!
Yesterday I received my Crochetville autumn yarn swap boxie from Angela (fruggs). I just love the yarn she sent!!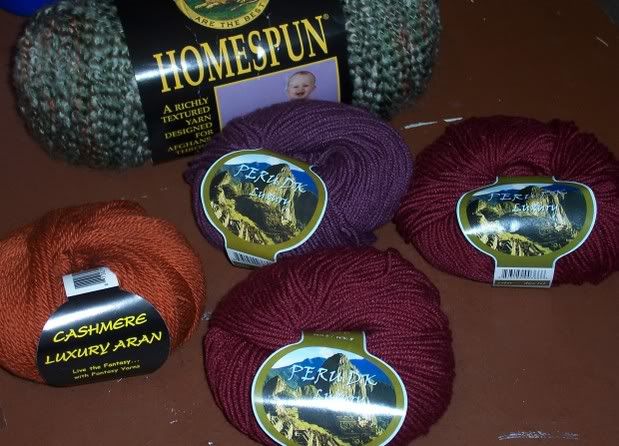 There is a scarf pattern I've been wanting to try that uses different colored blocks with pretty cabling.....I think I'll use the 50g balls she sent for that project. The Homespun will make a couple pretty scarves or I'll combine it with a coordinating color and make a shawl. :)
THANK YOU ANGELA!!!!!!
I also received a great dishcloth swap puffy from Kris (from dishclothsrusplus).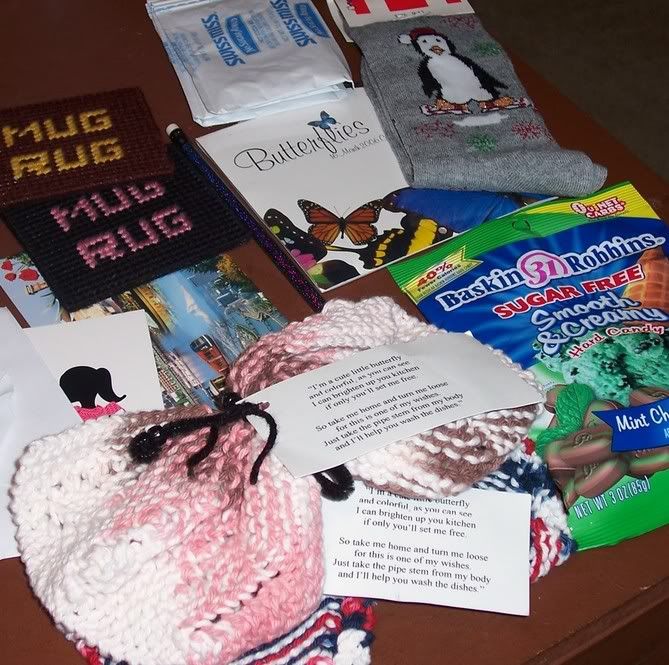 Lookie what she sent me!! I got two butterfly dishcloths, two mug rug coasters, a little butterfly calendar, 3 packets of hot cocoa, penguin socks, a pencil and some really yummy chocolate mint sugar-free candies!
THANK YOU KRIS!!!!!
TTFN!!