Great Mail week!
This week, my poor mailman has been overworked. :) I've received 5 packages this week!
My Gimmie Your Stuff trade box from Alison arrived: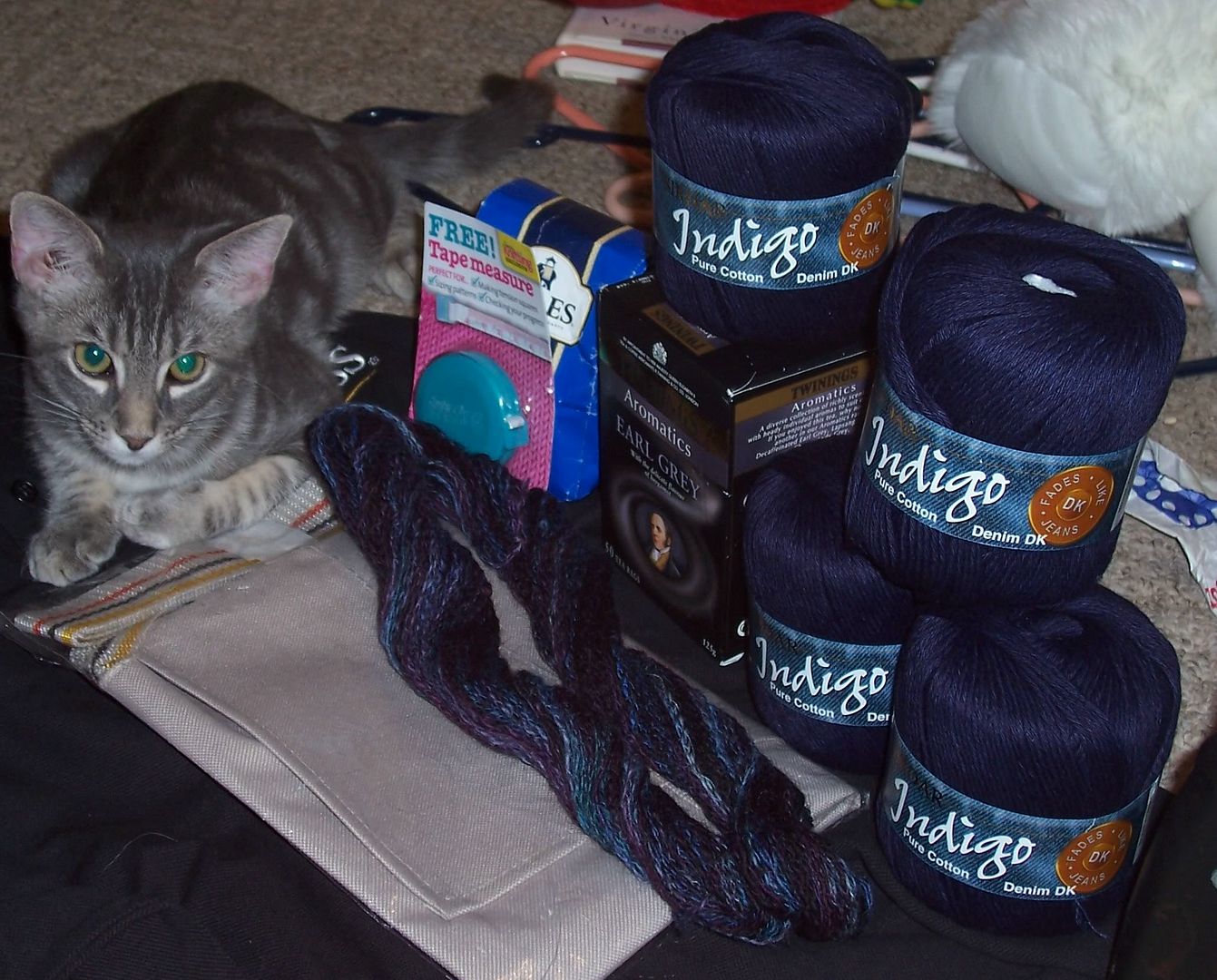 ]
Kato kitty had to approve the items for my use, of course. Alison sent me several balls of Indigo thread, a knitting bag, a measuring tape, some yummy English tea, a hank of hand spun yarn, and a t-shirt for my son. Thank you Alison!!
I received an RAOK package from a c'ville fairy godmother. She sent me 4 exercise videos and some yarn. Thank you!!!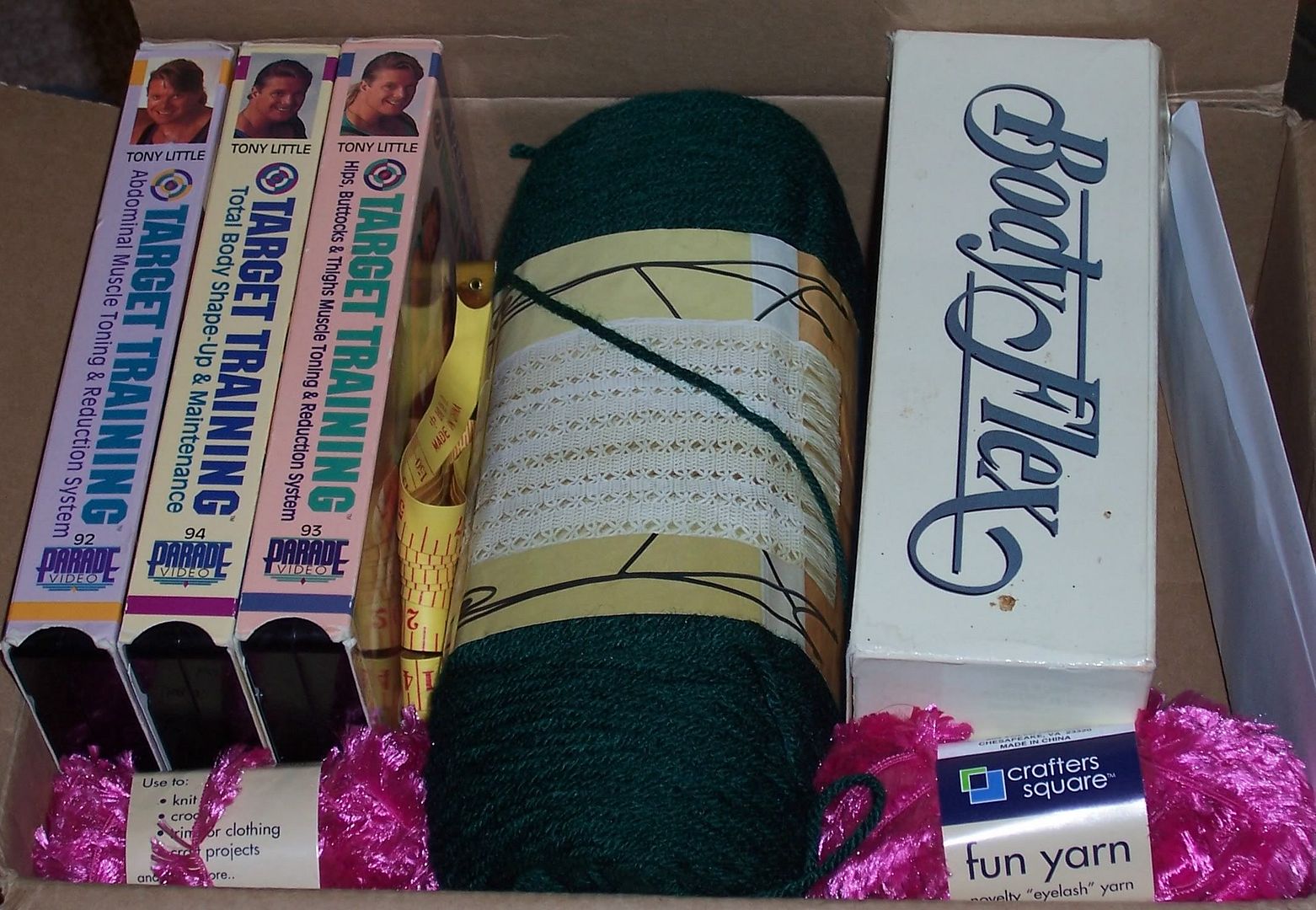 I received my c'ville accessories swap from Esta! Thank you Esta!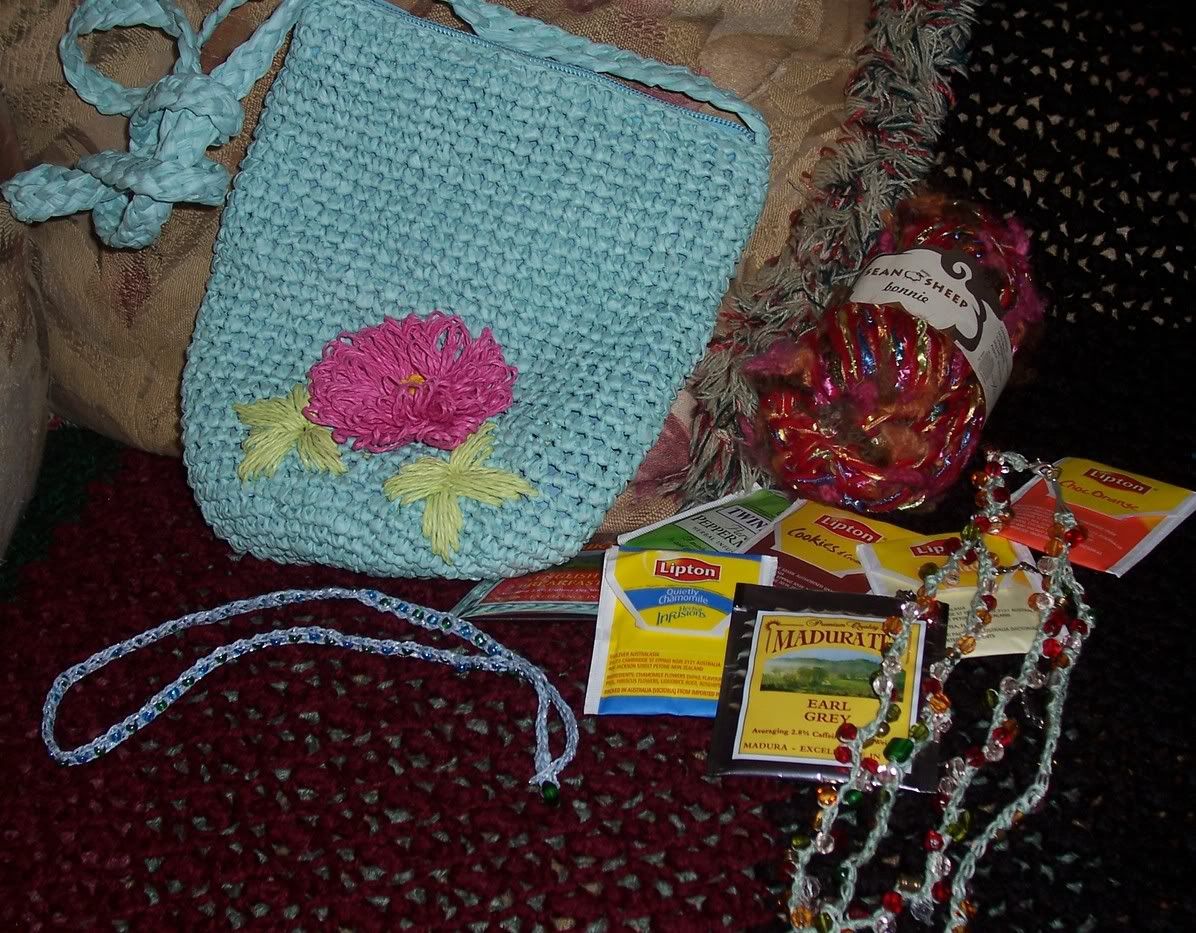 Esta sent me some yummy tea, a skein of really pretty novelty yarn, two necklaces and the cutest handbag! :)
I received my GYS swap from Eva. She bought me czech glass beads in Prague! Lookie!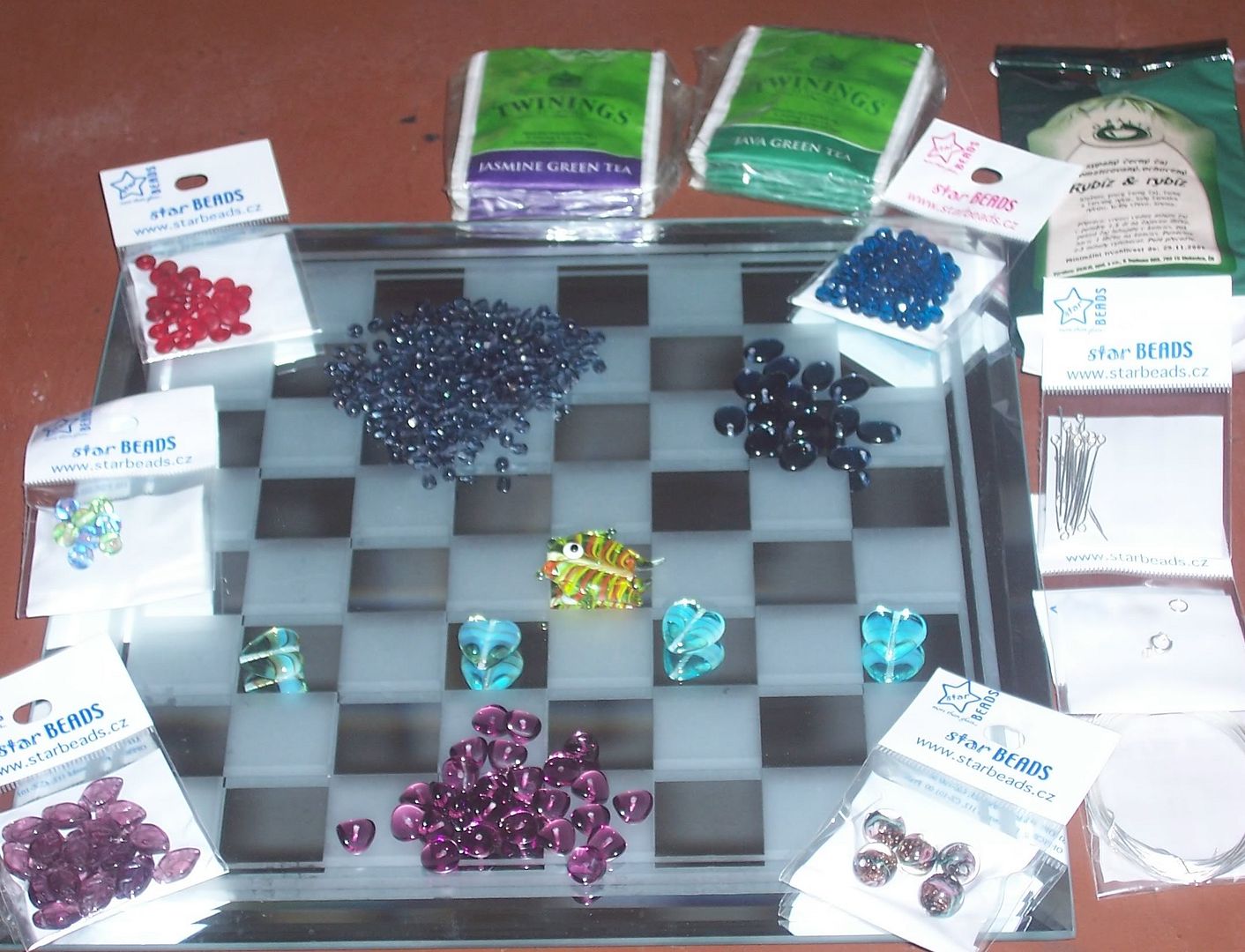 I think glass beads are so pretty! Here's a closeup of a fish-shaped bead!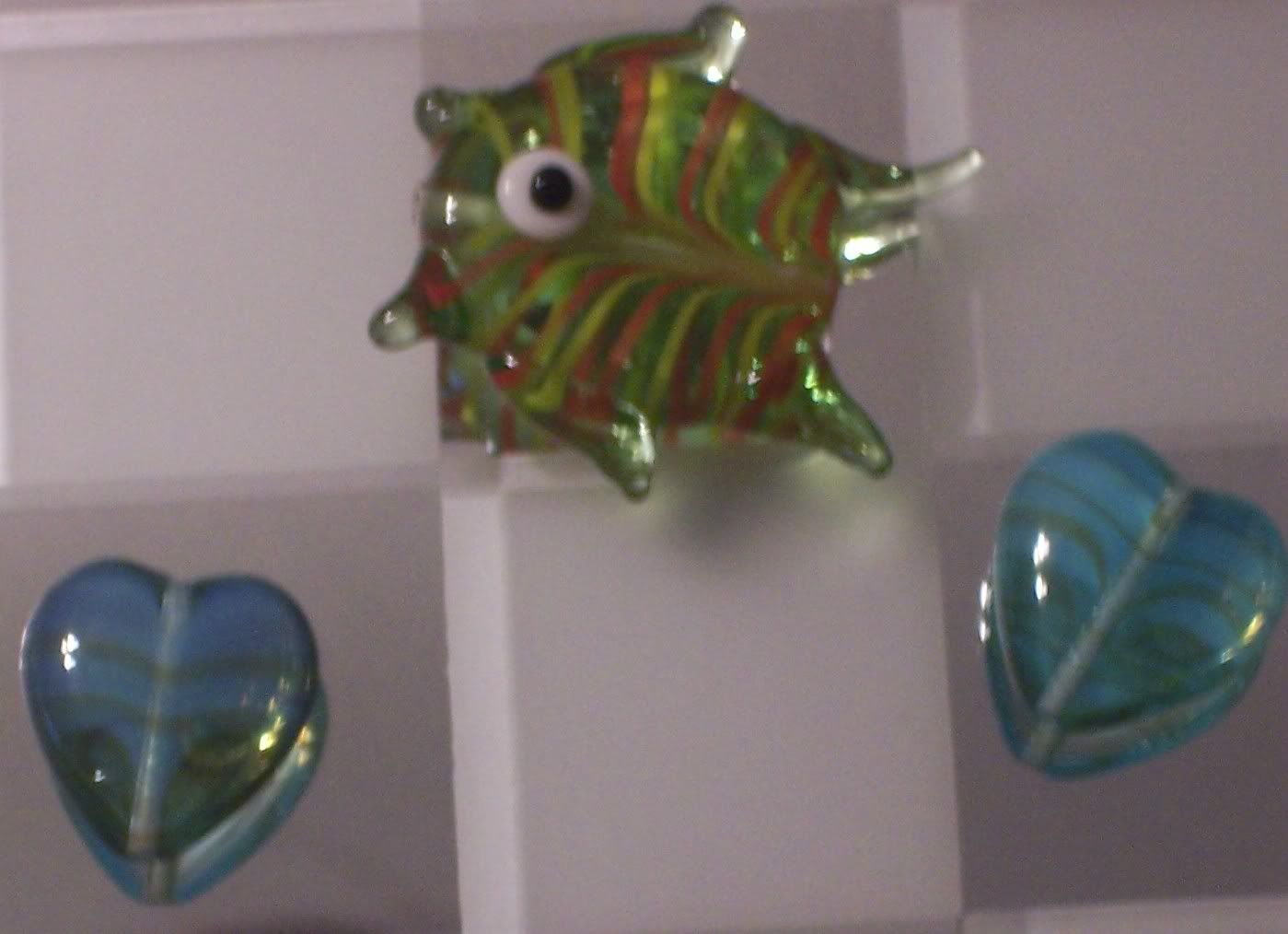 And I received my
Great Bookmark Exchange
package from Sue!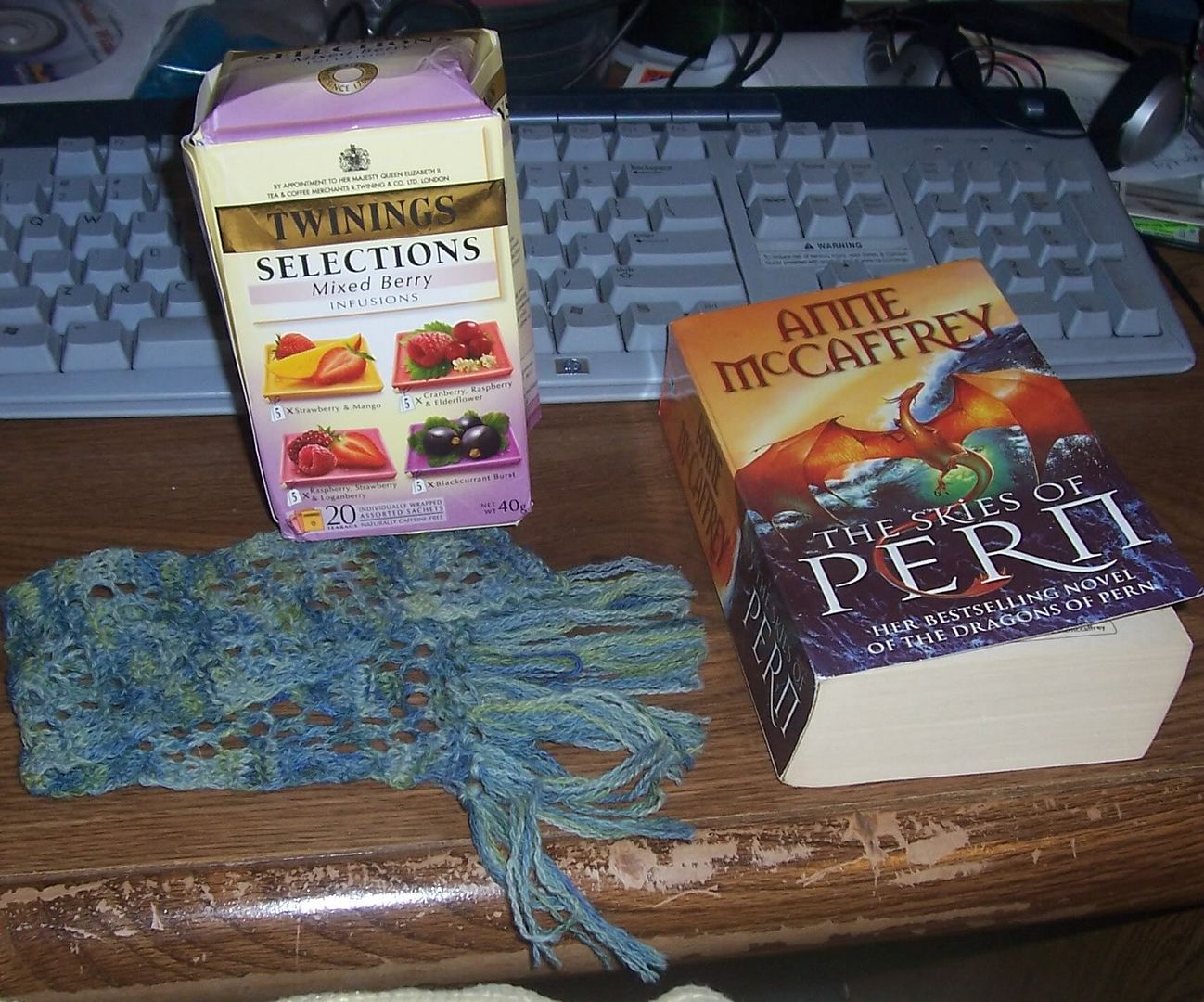 Thank you Sue!!! That's a Pern series book I didn't have yet!