Happy Birthday to meeeeee! :)
Today is my birthday! I'm relaxing and doing some things I enjoy doing....played my favorite Harry Potter video game, finished up some knitting projects, watched a MST3K movie.....great day so far!
And yesterday we went to see the new Pirates of the Caribbean movie -- totally excellent!! The special effects were great! My son didn't get to go, so on Thursday night I'm going to take him to see it. It's definitely worth seeing again. :)
Finished up the knitted necklace I was working on! :) Knitting the double knit tube went a bit slow. I used Omega baby yarn. I did have to be really careful not to split the yarn, but I like the shimmery effect of Omega so the slow-going was worth it.
Here's what it looked like when I popped the beads in:
'
And then I added the ribbon: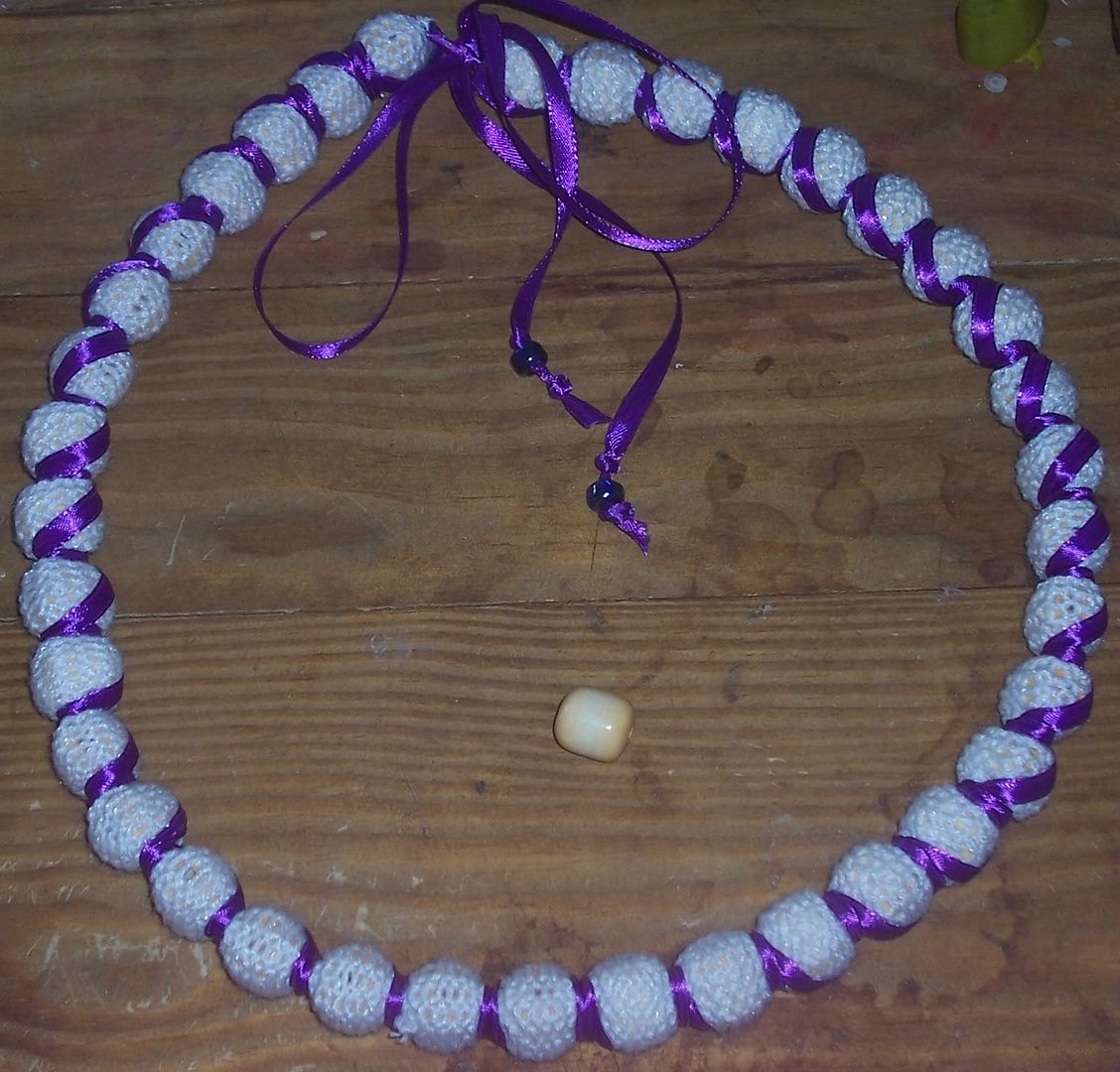 The pattern is from the new issue of KnitNet magazine. Check out the magazine
here
. Some of the patterns are available for free, but most require a subscription. They have great patterns, so it's worth paying for. :)
The necklace is for an exchange I'm in. But I'm definitely going to make another one for myself. :)