Big Thank yous!
Lots of thank-yous to send out for crafting swaps. :)
First of all, thank you to Detra my Knitting Pal. Look at what she sent me!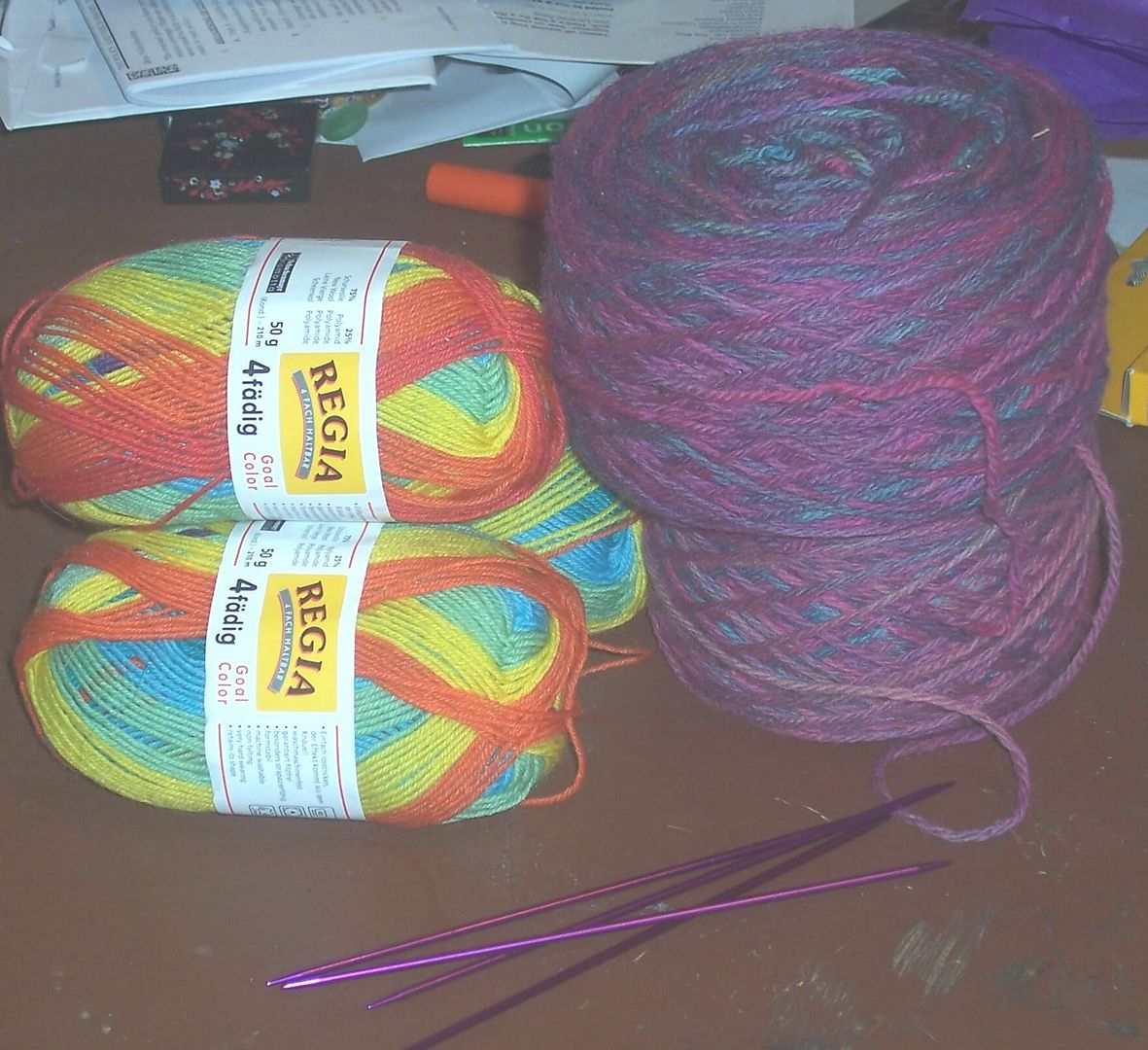 She sent 3 skeins of Regia sock yarn in a fun self-striping variegated, two cakes of yarn she dyed herself, and a set of pretty purple dpn's! She also sent me a wonderful knitting book on different pattern stitches! I love the book! I can see why it's your favorite! Thank you Detra!
Then I received a box from my SP8 Secret Pal! Look at what she sent!
The plastic egg has stitch markers in it!
and a birthday bear~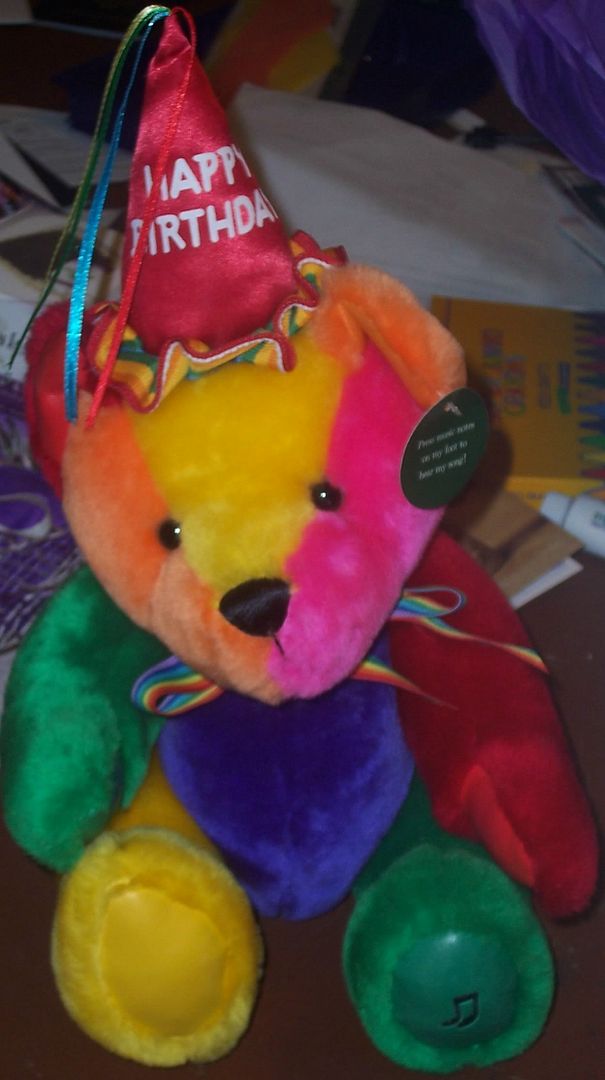 She also sent a dragon puzzle that my husband enjoyed putting together. :) He loves puzzles. She wrote a nice note on the back of the puzzle which I got to read when it was all finished. :)
Thank you!! And the fuschia in the sock yarn is awesome. I don't mind fuschia at all -- it's light pastel pink I don't care for. :)
I received my Colorswap package from Stephanie today!! I love everything she sent! Lookie!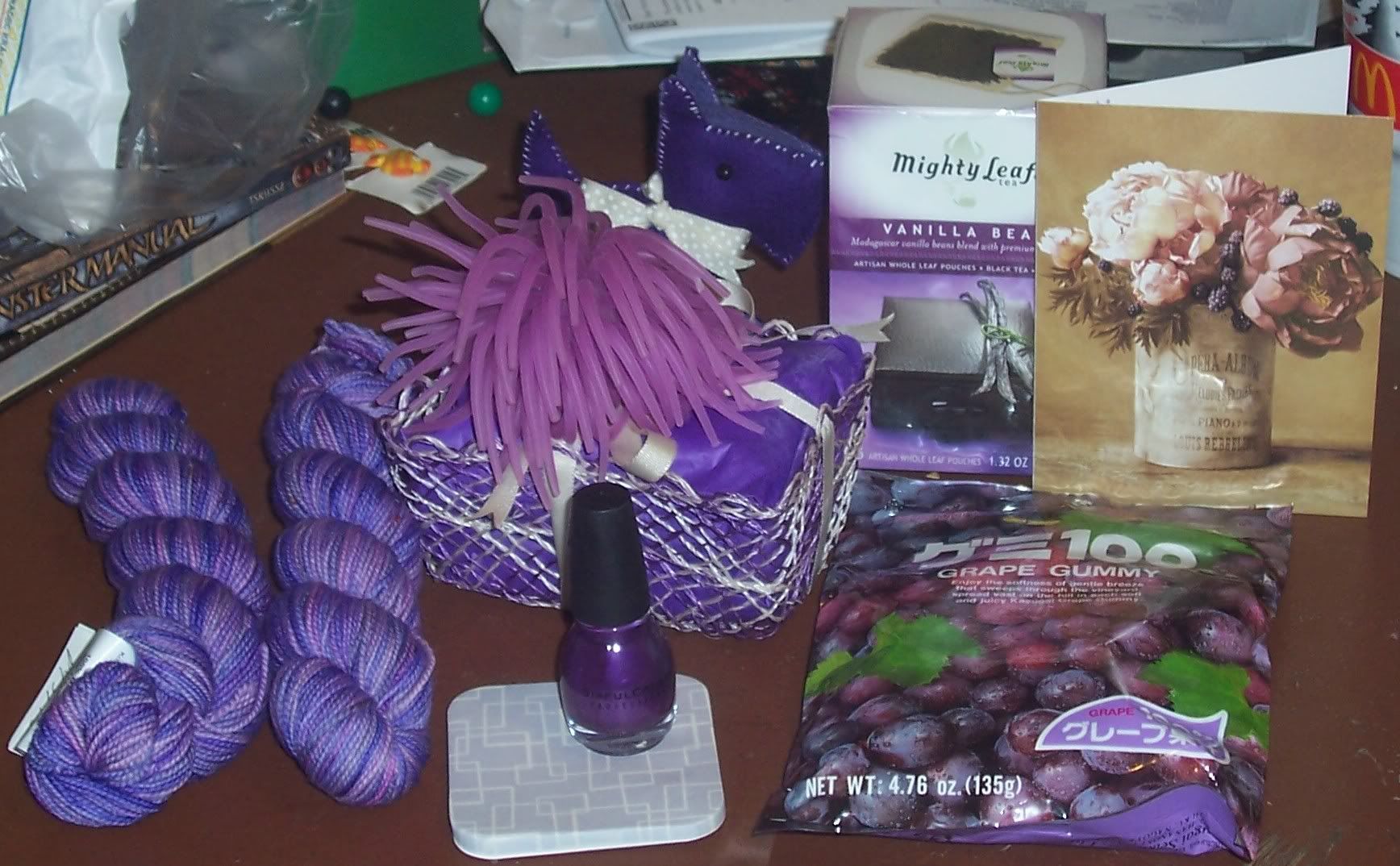 She sent some handmade soap that smells soooooo awesome! Plus two hanks of koigu sock yarn, vanilla tea, japanese gummy candies, purple nail polish, purple sticky notes, a purple light up anemone (which the baby and my teenager are playing catch with right now), and a purple sachet scottie dog. :) Very Cool!!
And, Cristin sent me my July square for the c'ville square swap. She also included a tin of pomegranite tea and several other tea flavors. Thank you!!! I love tea, Crisin! Thanks for the extra goodies and I LOVE the square you sent!!!
Thank you to everyone for such nice swap packages!!
TTFN