A Eulogy for Mr. French
Yesterday was a sad day at our house. One of our cats, Frenchie, was run over. My husband found him at lunchtime. It was a quick death, but we all still miss him. He was quite a character.
So here's my Goodbye Eulogy for Mr. French. :) We love you, fur face.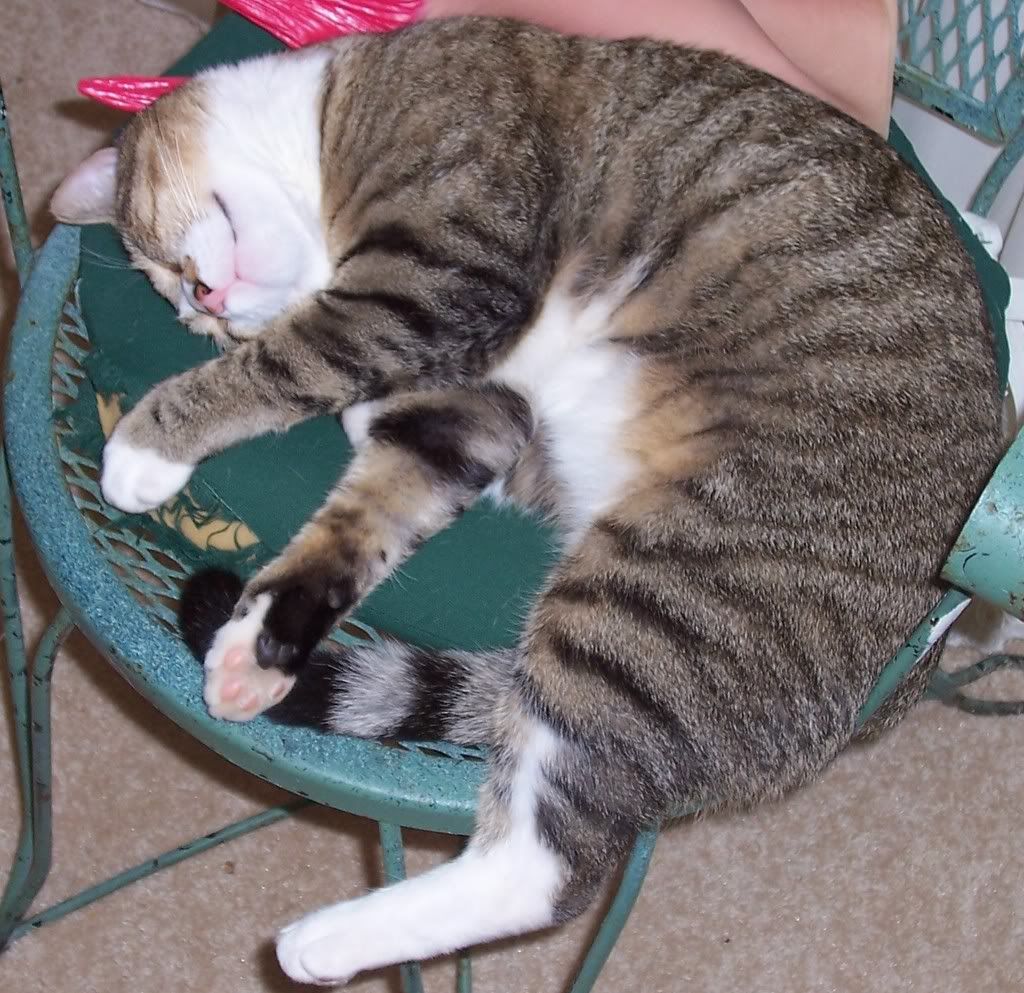 ~Frenchie sleeping on the front porch - May 2005~
Frenchie was born in 2004 to Evy (otherwise known as Evil).....father unknown, but most likely one of my husband's brain damaged twin cats, Brown and White Face. All 3 cats were adopted out to other people before we moved in 2005. Frenchie had five siblings, most notably Lewis and Clark (matching white and gray kitties), and stripey. All except Lewis were given away.
Lewis preceded Frenchie in death in 2005.
Frenchie started out life with another name. None of us can remember it. But, we do remember why his name was changed to Frenchie, or Mr. French. Frenchie was a licker. Anyone petting him was guaranteed to be licked somewhere. He was a lover, not a fighter. We used to speak for him when house guests would go "Ewwwww....he licked me on the mouth.'' We would affect a bad French accent and say "I am Mr. French. Frenching is what I do!'' lol.
Forever, one of us had to be saying to him "No licking! I do not want to be licked Frenchie! Keep your tongue to yourself!''
Shortly after moving to our present house, Frenchie was neutered. I'm sure that was an important turning point in his life. LOL.
His interests were: sunning on the driveway, sleeping in boxes, jumping up on tables and counters, scavenging for food dropped by the baby, fighting with Grover (our fluffy black cat), socking the dog, meowing incessantly outside the window to be let in the house, sleeping in my car if the window was left open, and eating.
Frenchie leaves behind five adopted siblings: Kato, Fooful, Elmo and Grover, and Buddy Dog. Fooful moved to NC with me, and my teenage son in 2003. Grover was adopted from an abusive home in a midnight sting operation in August 2005. Kato was adopted in May 2006 from a neighbor whose cat had a litter of kittens. Buddy Dog was adopted fin October 2006 from a family whose dog had a litter of puppies. My husband had come to their home to fix their DSL and phones. Elmo came to live with us in late 2006. He showed up on the back porch one day, just a skinny bag of bones with black fur. He was assimilated in due course, and is now a happy, healthy member of the family.
I'm sure Frenchie is in Kitty Heaven today, chasing birds, jumping on God's kitchen counter, and eating the best manna kitty food. And I'm sure God is saying "No licking Frenchie! I don't want to be licked!''
All we can say is ....... "I am French! It is what I do!''
We love you Frenchie!
Fooful: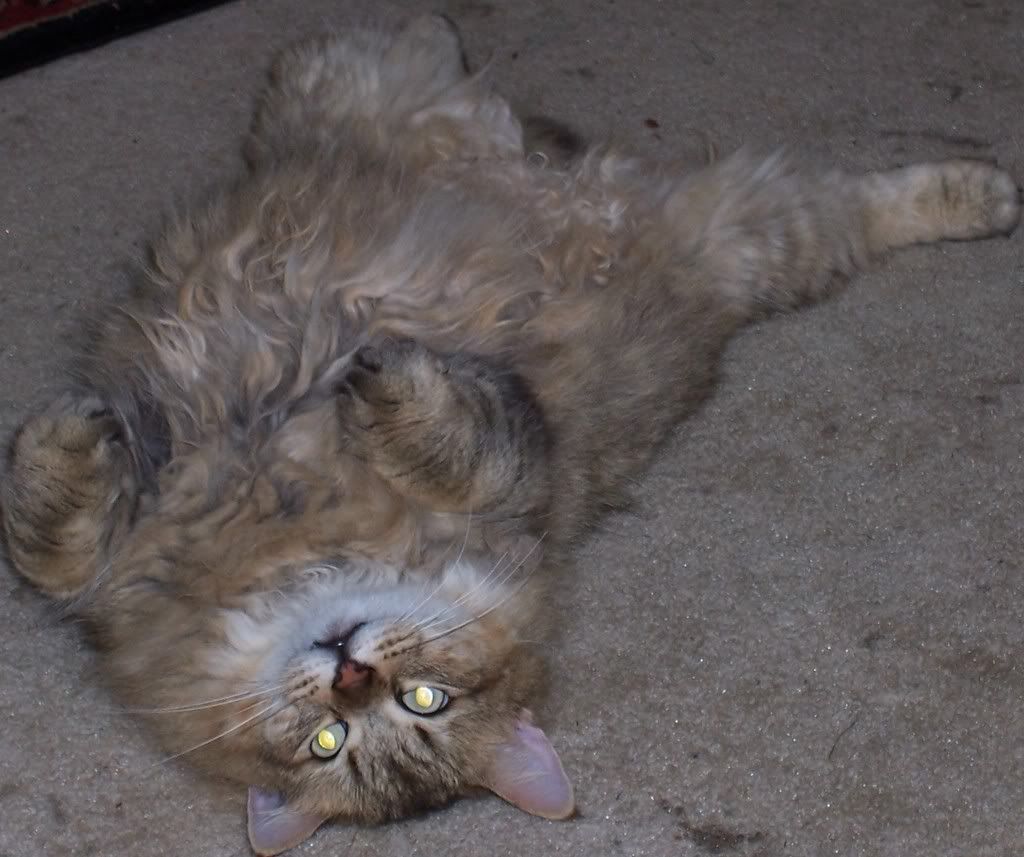 Grover: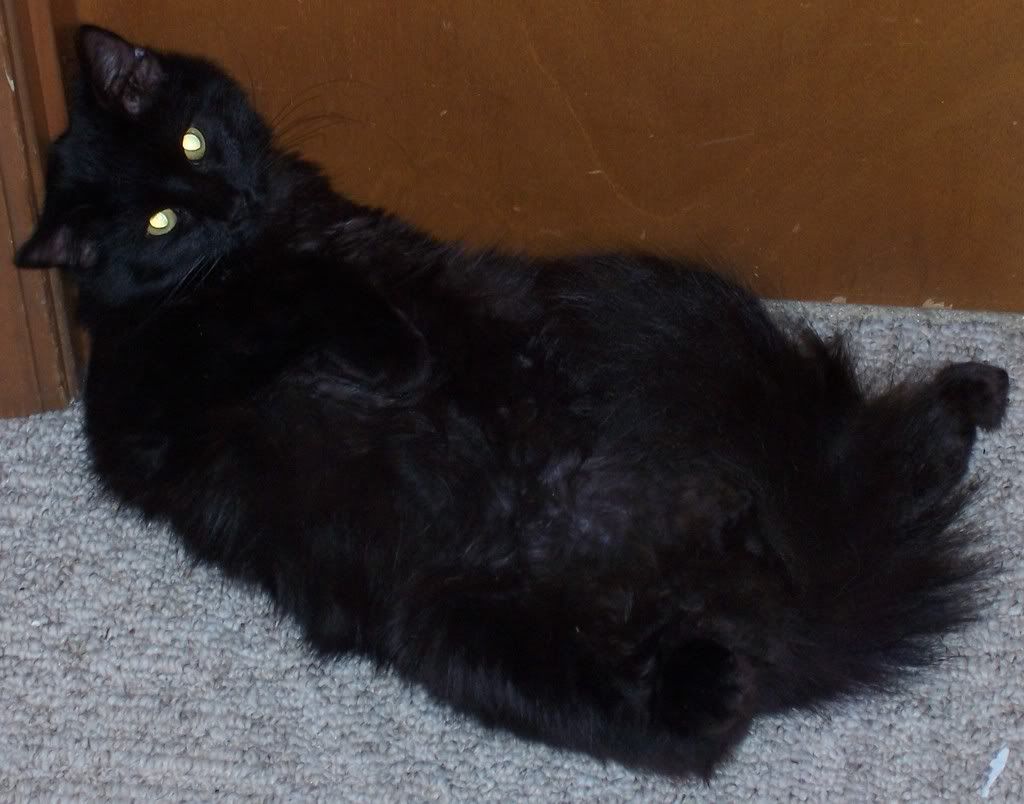 Kato: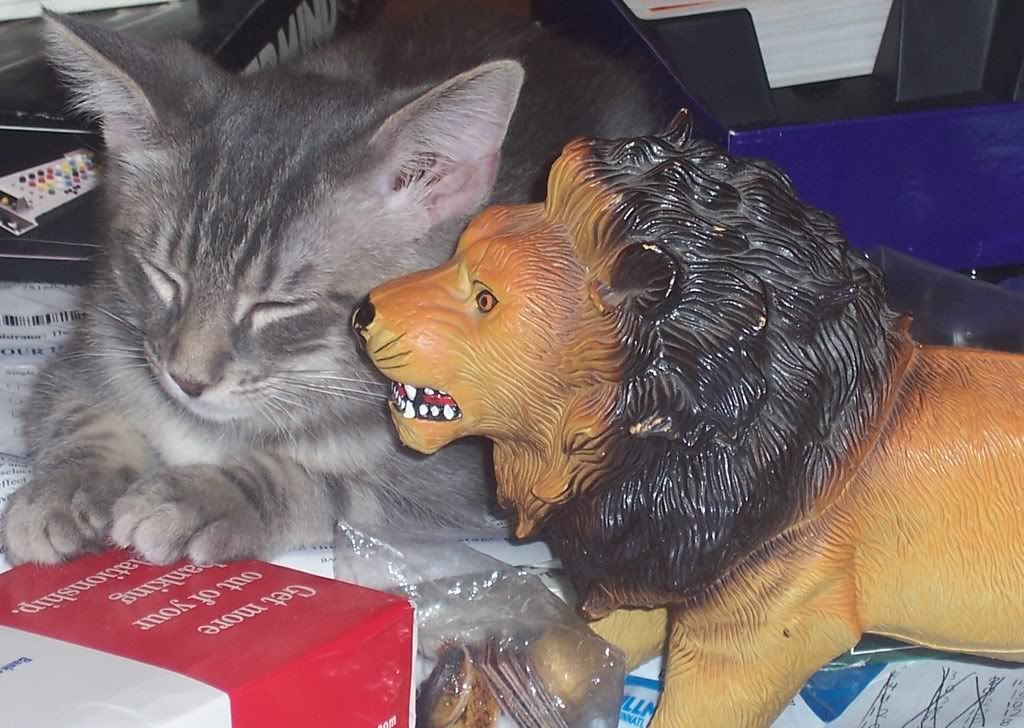 Buddy Dog: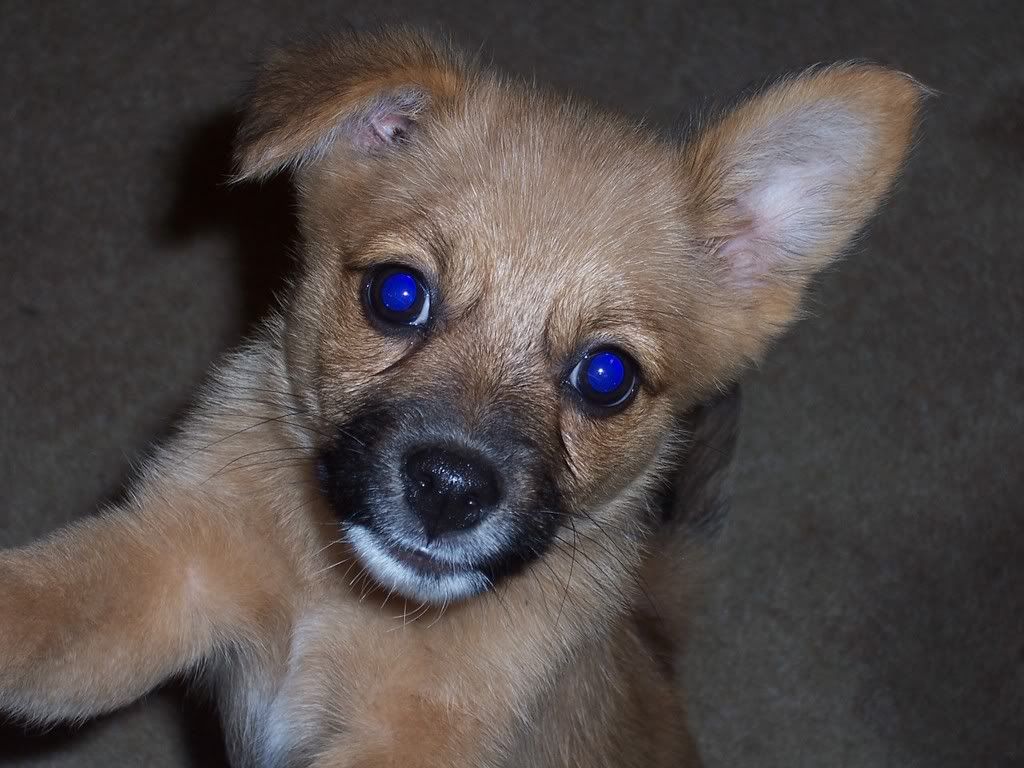 Elmo: