Socks All Done!!
I finally finished my first pair of knit socks! I finished the first sock quite awhile ago, and then got bogged down in finishing other UFOs. Picked it back up again a couple days ago and finished the 2nd sock this morning :) They are toasty and very comfy!!
I used larger Dpn's for this pair because I'd never used double points before. I will use smaller ones for my 2nd pair now that I have the hang of switching needles.
Here's a photo of my socks!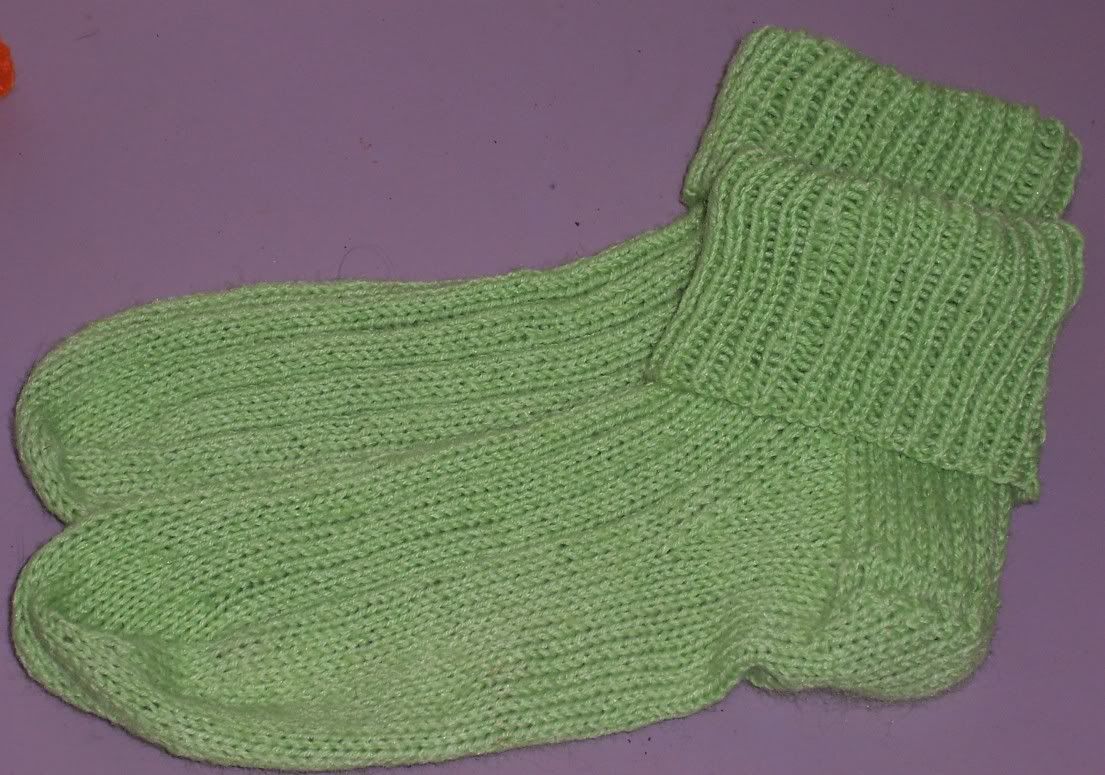 I can't wait to start my next pair!! Haven't decided on a pattern yet.....lots to choose from! :)
I received my exchange package from my Winter Scarf Swap partner at Crochetville.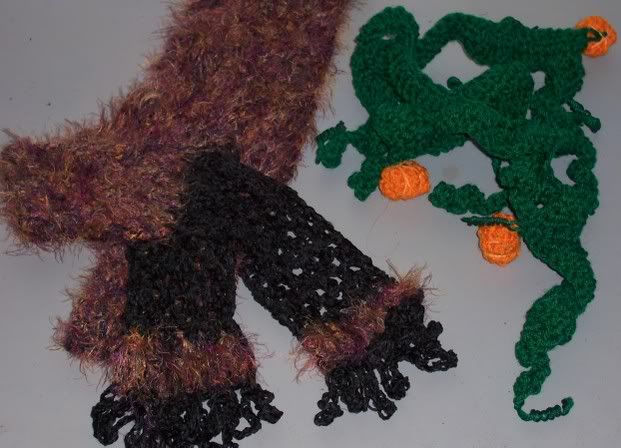 I just love both scarves she sent me!! The pumpkin one is SO creative! And the autumn colors one is so warm and snuggly!! Thank you!!!
My knitting class started up again this week. I worked on a scarf and some socks this week. But waiting for my Herrschner's order so I can start on a sweater vest for my MIL. It will be my first attempt at cables. Baptism by fire! lol. And I also want to make a shawl for myself out of this: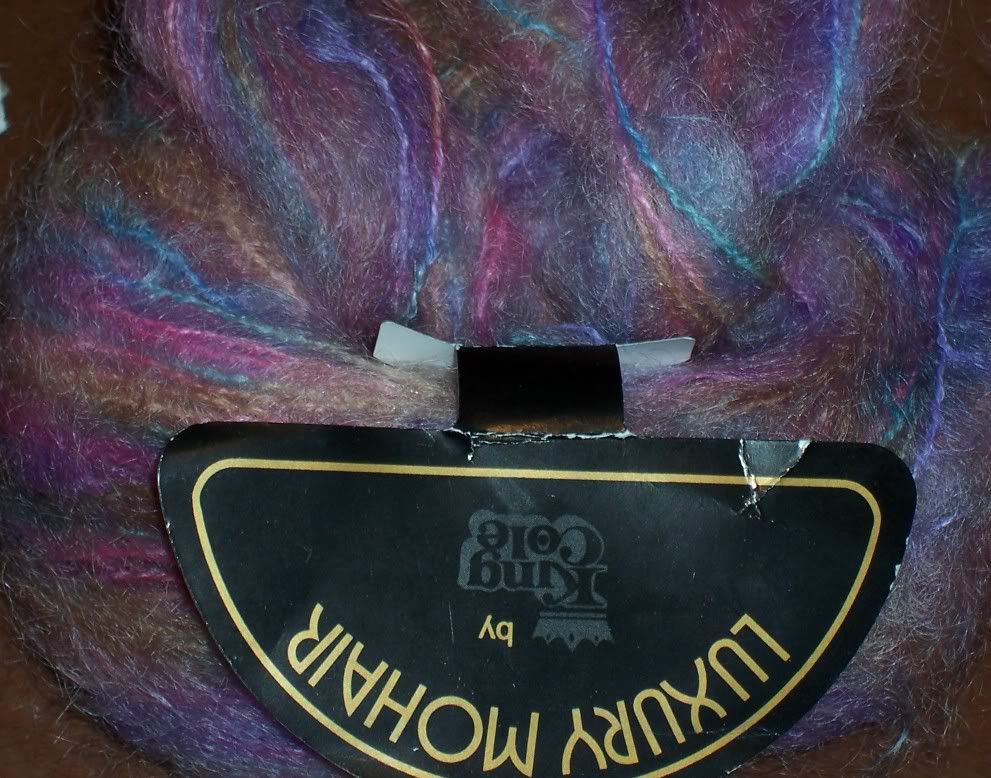 Aren't the colors gorgeous?? :) I fell in love with the colorway in the local LYS and just had to bring a few skeins home with me. :)
I'm working on some new original patterns as well. I'll get them posted here as soon as I have them ready! :)
TTFN!!