A Frightful Feast
Saturday night we had our annual Halloween party. Every year we get together with friends to watch movies and play boardgames. This year, we added something new. The Frightful Feast. Everyone had to bring a dish with them that looked disgusting, awful or otherwise frightful. And being the creative people that they are, our friends were up to the challenge. lol. It was great!!
I made a big batch of CSI Chicken (my mexicali chicken recipe with a bit of foodcoloring added).
It truely looked like something nasty....but tasted great.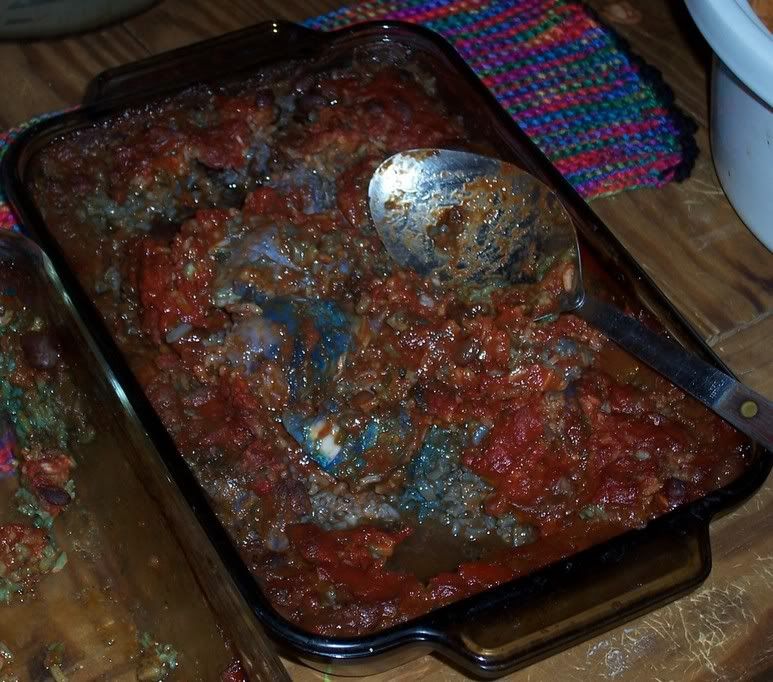 Here's the receipe for CSI Chicken (for anyone who wants to totally gross out their friends)....or leave out the foodcoloring for the spicy, non-gross version. Hee hee. It really does taste great...but oh my...did it come out looking nasty.
CSI CHICKEN
Boneless chicken breasts cut into 4-6 pieces each (1 breast per person)
Food coloring (I used purple, blue and green)
1 can Lime and Cilantro Rotel Chopped tomatoes
1 can Black Beans
1 cup Instant Rice (or 2 cups if dividing into 2 baking dishes)
1 can (or 2 if making more than 4 breasts) of DelMonte Green Pepper spaghetti sauce
Take two bowls and add water and several drops of food coloring in each. Add in chicken and stir a bit, poking chicken down into the liquid. Let soak for 20 minutes. If sufficiently colored, remove from food coloring. Using a baking pan (Pyrex or other glass pans work best), lay chicken in bottom of pan and sprinkle a couple small drops of blue food coloring here and there. Let sit for a couple minutes. If you're making more than 4 breasts, divide the chicken into 2 baking dishes. Pour in rice, spaghetti sauce, rotel and beans, stirring just enough to wet the rice and chicken.
Heat oven to 350. Cook for 45 minutes, or until chicken and rice are thoroughly cooked.
And enjoy! :)
And our friend Billy made Poo-ding (chocolate pudding with big chunks of snickers bars and candy corn in it.....garnished with a toilet plunger .... which, hopefully, was new...lol)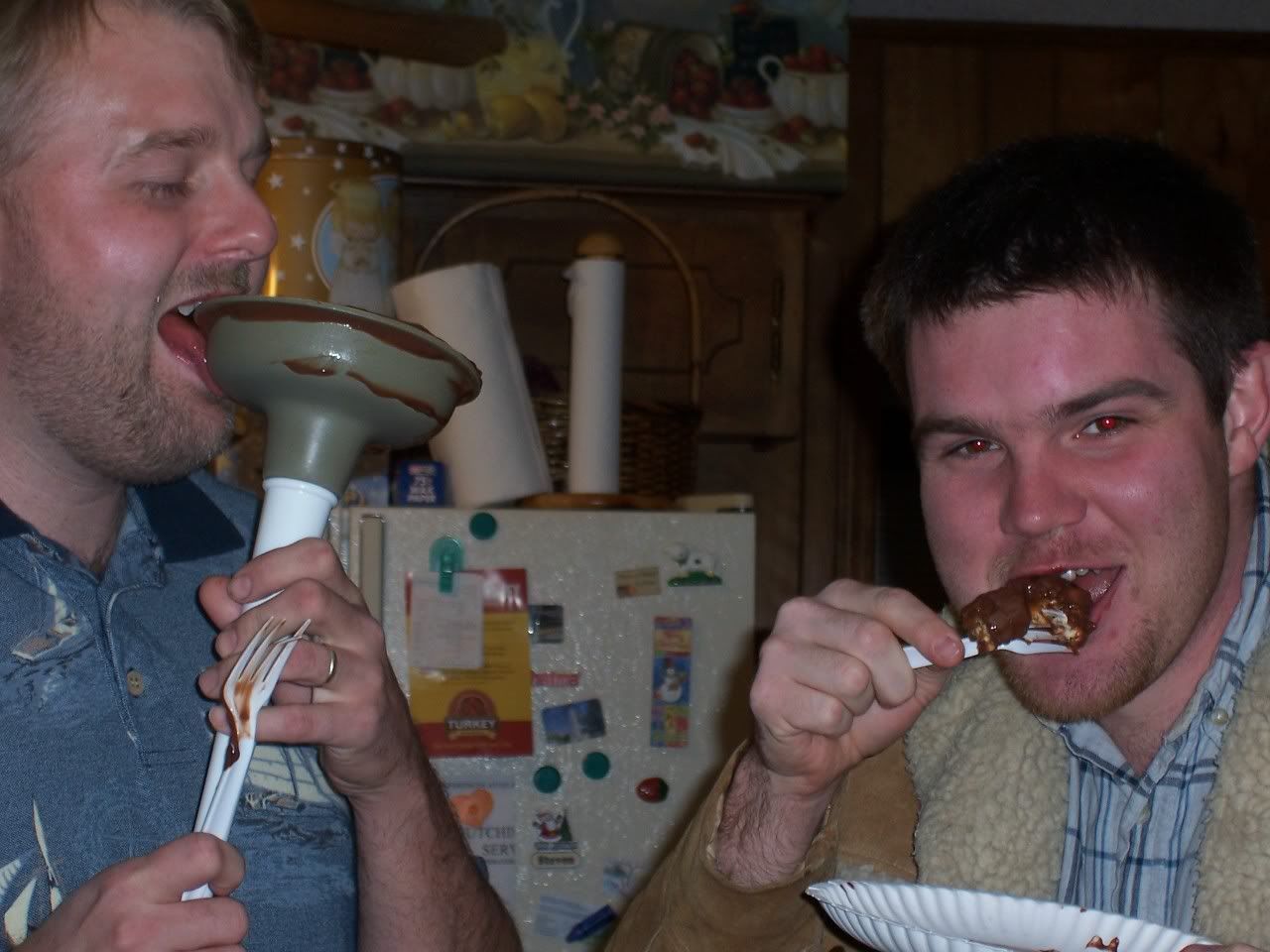 Butch brought huge burritoes that he called intestines. And Angela and Lamar brought a big crockpot of dip, which looked very much like barf. Butch was the lucky one to discover the rubber cockroach hiding in the bottom of the pot. Ewwwww! :)
The kids also had a good time. :)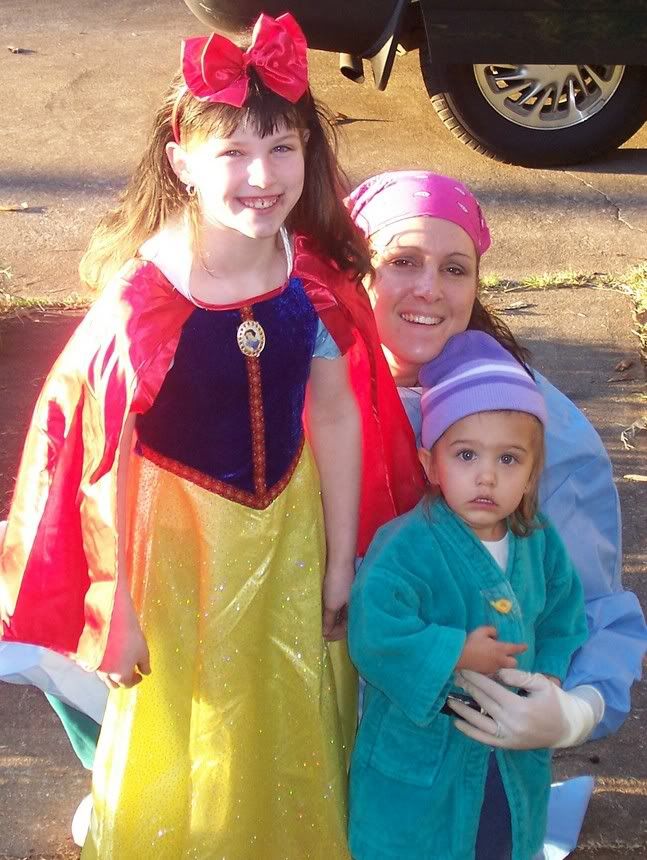 Here's our good friend Elise the scary Surgeon, with Sheila (Snow White)
and Lailani as Dopey the Dwarf. Aren't they cute!
The Tick also attended our little party.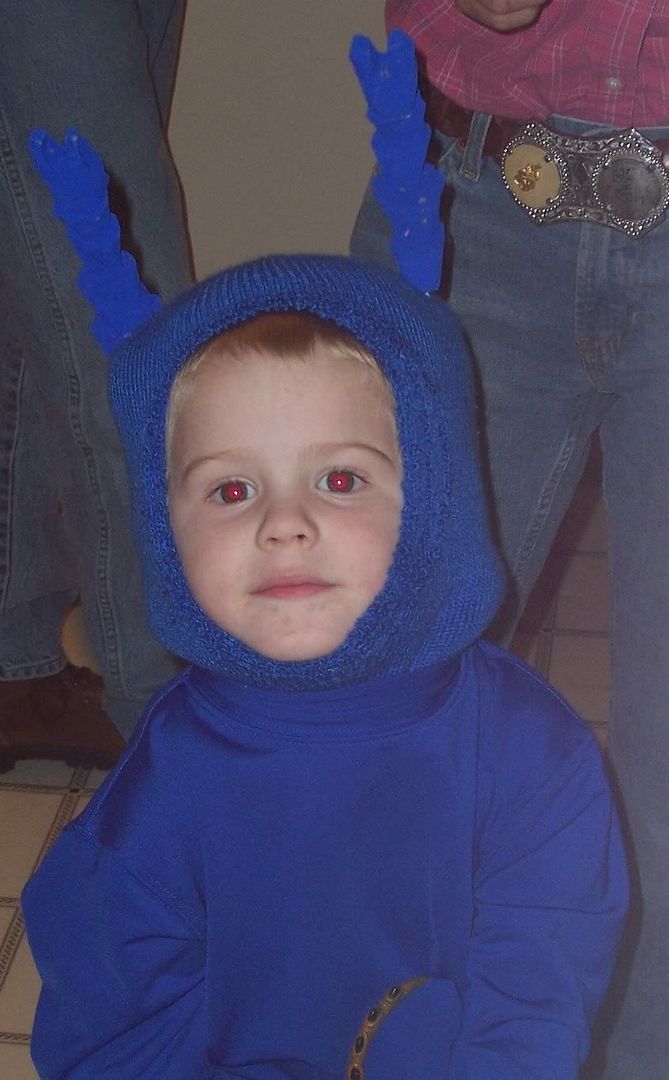 He looks a lot like our friend Joseph! :)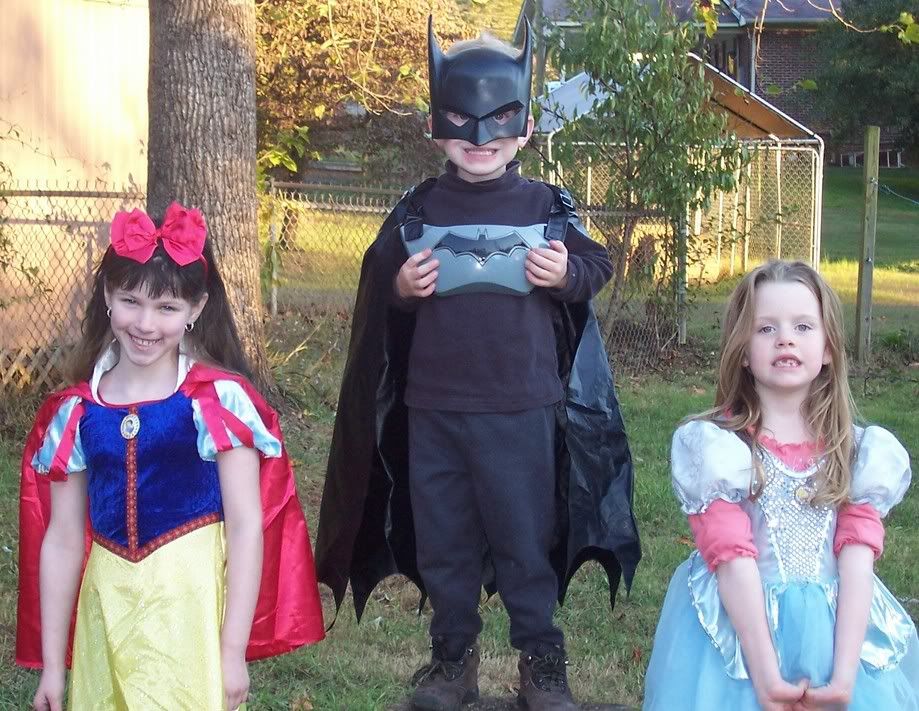 Charity was Cinderella, and Isaac came as Batman. And there's Sheila as Snow White again. :)
My husband Mike was Drew Carey.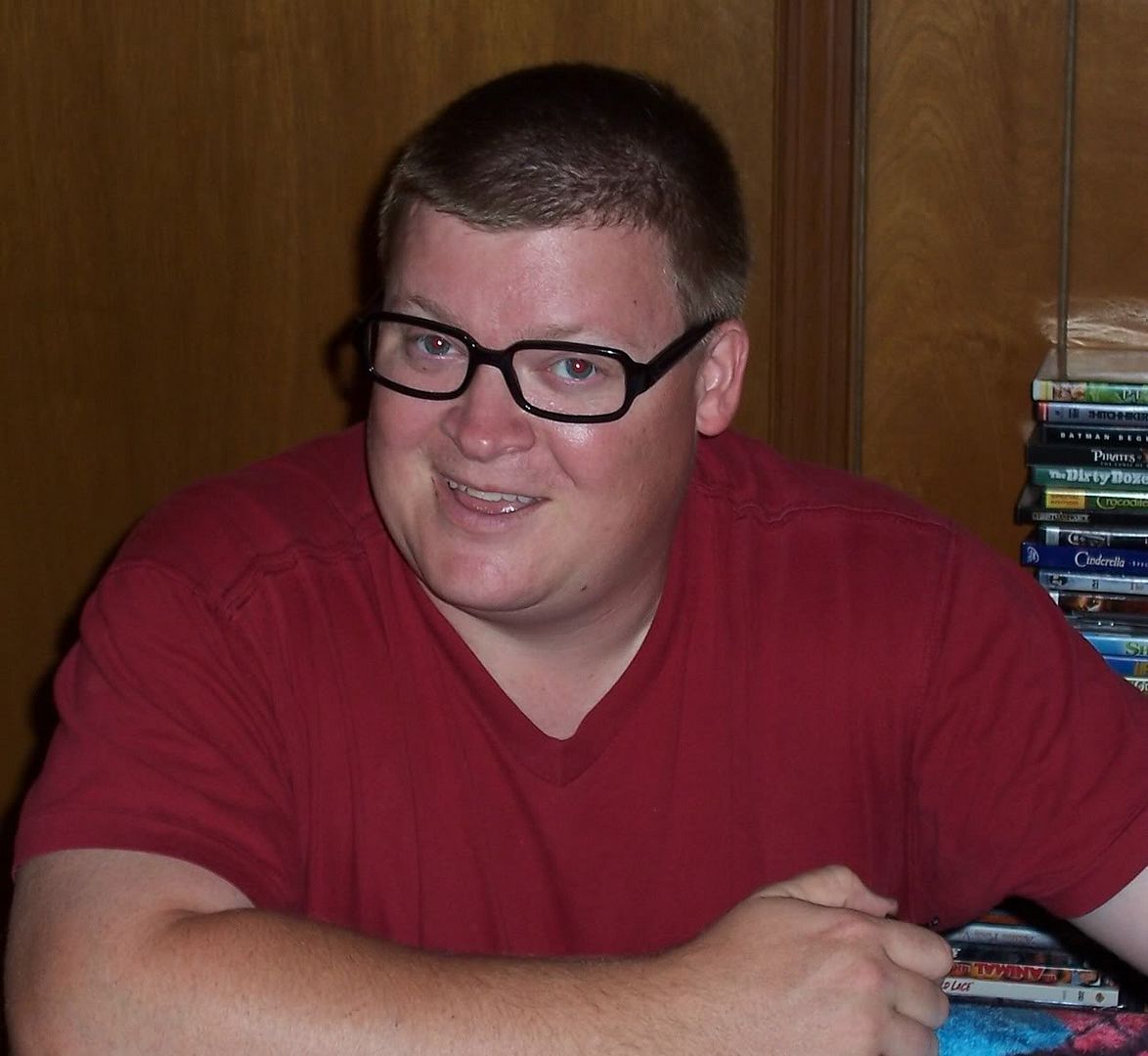 My husband bought this pumpkin decoration at Walmart. We all thought it looked really cool.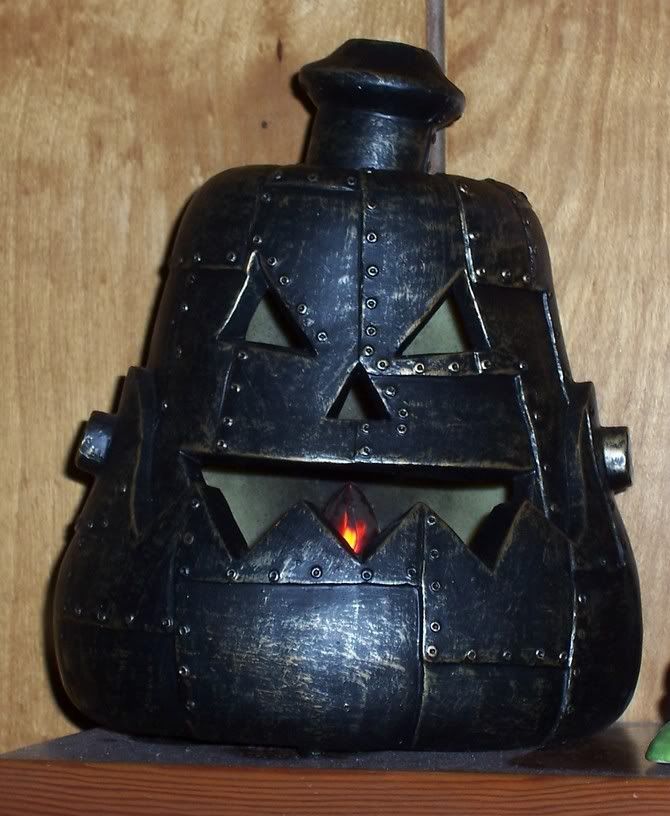 Kinda like something out of Nightmare Before Christmas. :)
We also bought a sign for our door. And I think maybe I need to call Ghost Hunters.....lol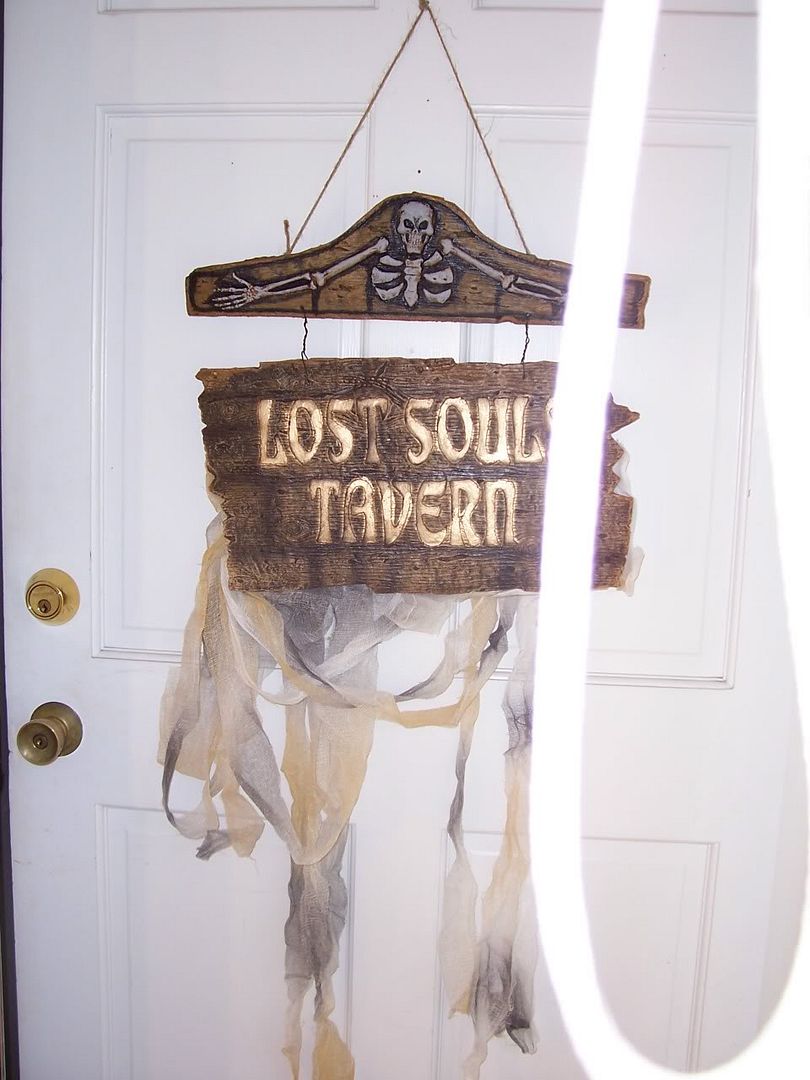 It's a photo of.....the Phantom Camera Strap!!!! Anyone who has ever watched those ghost hunting shows knows what I mean. Photos showing dust in the air, camera straps, people's fingers in front of the lense, or anything strange are seen as proof of hauntings.....so......we'd better beware!!!