So far so good!
Got some good knitting time in yesterday! I got the left front of the cabled vest I'm working on to the point where decreases for the neck and armhole will start. Here's what I have done so far: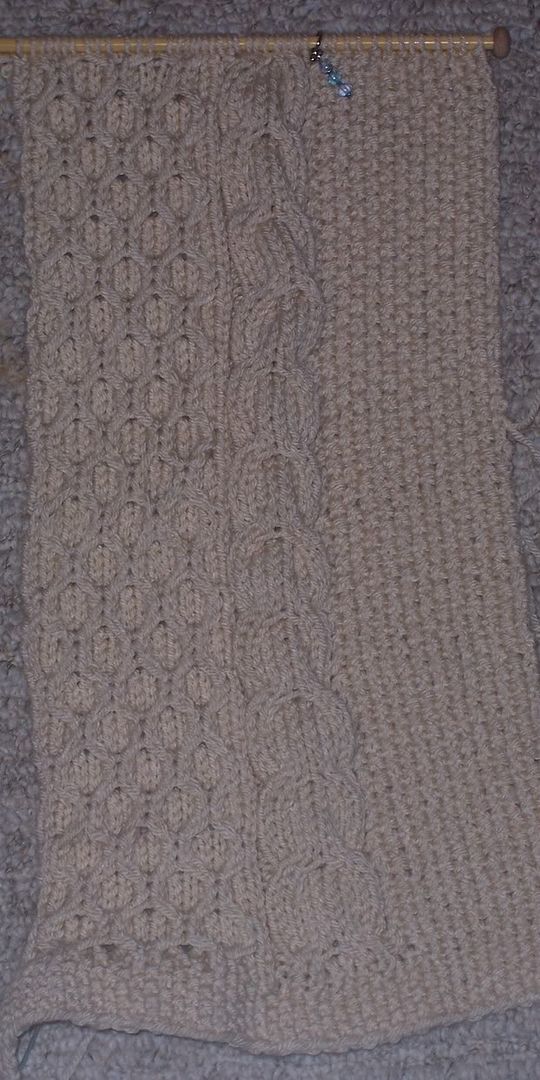 So it's coming along. I'm planning to go to the LYS today to get another set of short #10 bamboo needles so I can start the right front and be working on it at the same time. And I'm going to get a set of long #10's for the back of the sweater. I have long metal needles in size #10, but I like the bamboo better for doing cables. The bamboo needles have a little bit of give to them, whereas the metal ones don't. Plus the metal needles are so slick.....sometimes I have stitches just zing right off the end. lol. I don't like having to fish for stitches with a crochet hook. :)
I found a neat quiz on
Karla's
blog......what kind of flower are you??
You Are A Lily

You are a nurturer and all around natural therapist.
People see you as their rock. And they are able to depend on you.
You are a soothing influence. You can make people feel better with a few words.
Your caring has more of an impact than even you realize.
TTFN!!