I'm finally back in the swing of things after a bout with crafter's block! :) I'm designing a new pattern which I will post in just a couple of days. Can't tell you what it is...but I will give a small hint. It's a kitchen pattern. :)
My oldest son and step-daughter are at the homecoming ceremony tonight. :) Sonya is the club rep for the ceremony and Mikey is her escort. I took pictures of them before dropping them off at the school.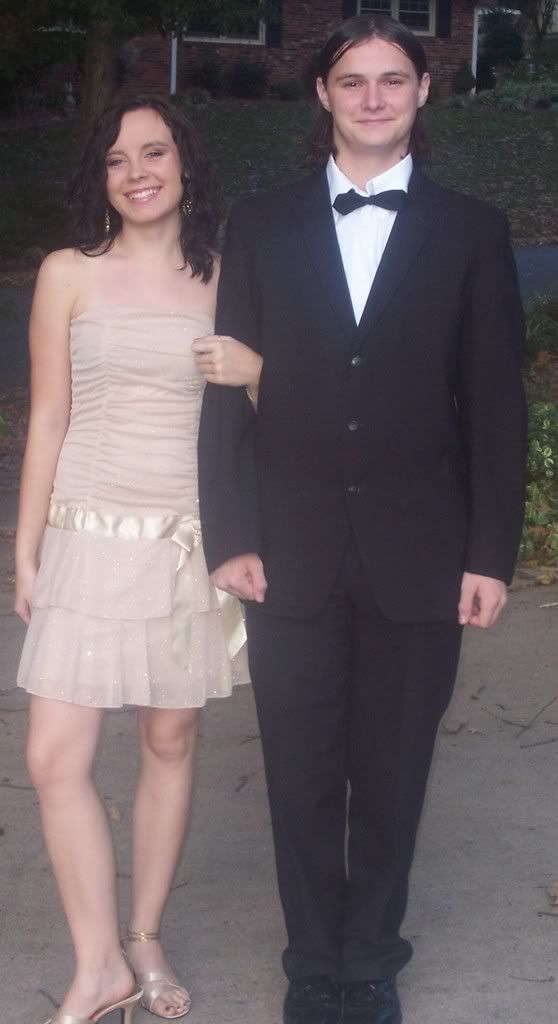 Don't they look great!!! I am so proud of both of them! :)
Also, we have a new family member.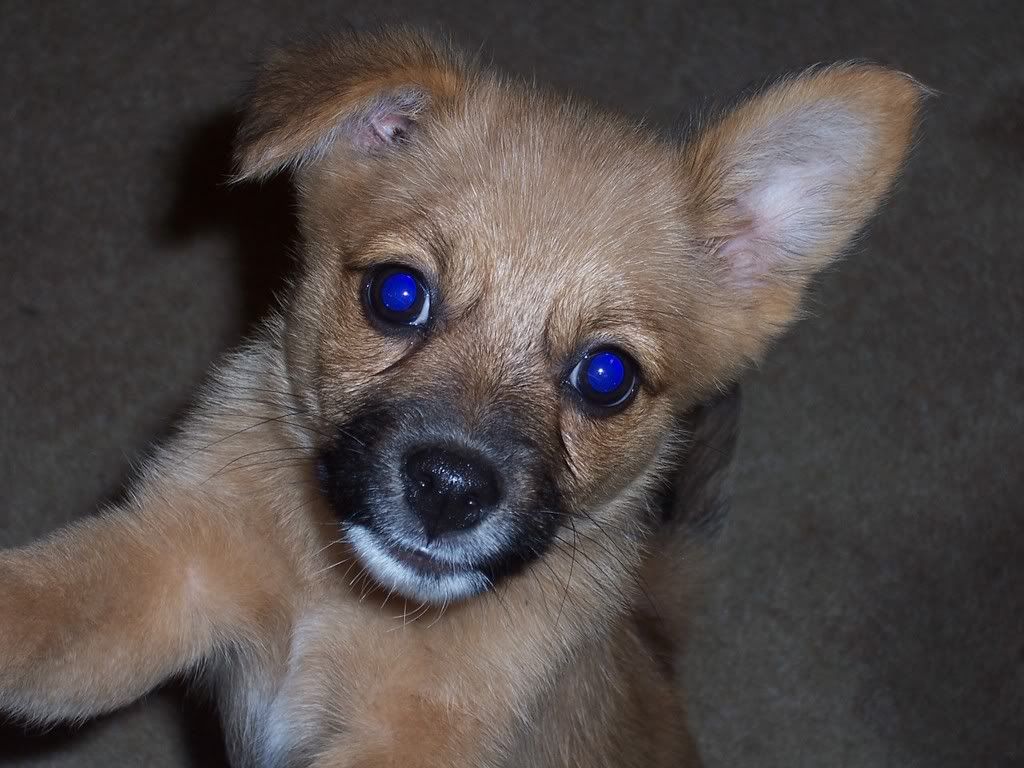 This is Buddy. He's an 8 week old pomeranian/Jack Russell Terrier mix puppy. My digital camera turns all pet's eyes blue, and the red eye function won't fix it. His eyes are actually dark brown. He has one ear that stands up, and one ear that folds over. Kinda funny, but I think it makes him look cuter. :)
We've had Buddy for about 2 weeks. He can already play fetch. We're still in the piddle-opps part of housetraining, but he's doing fine for his age. :)
Buddy is just the right size to be around Joshua, and will max out at about 20 pounds or less when he's full grown (according to the vet). He has a perfect personality -- he loves to romp and play, and will be a great dog for me to take on walks once he's leash trained. I'm going to start working with him on the leash this weekend. Our fenced in back yard is just the right size for him. And, believe it or not, he gets along with our cats. In fact, the cats play with him. I guess they think he's a cat, and the dog thinks they are dogs?? Not sure....but he's fitting in just perfectly.
TTFN!