Wow! What a great mail day!!
The postman brought me 3 packages today!!
One was an RAOK package with the #10 knitting needles I have been searching for!! I am soooooo happy to get them. I'm taking a learn to knit class at our local community college starting on April 19th and I couldn't find the short #10 needles anywhere locally. A wonderful Crochetville angel (you know who you are) sent me this set: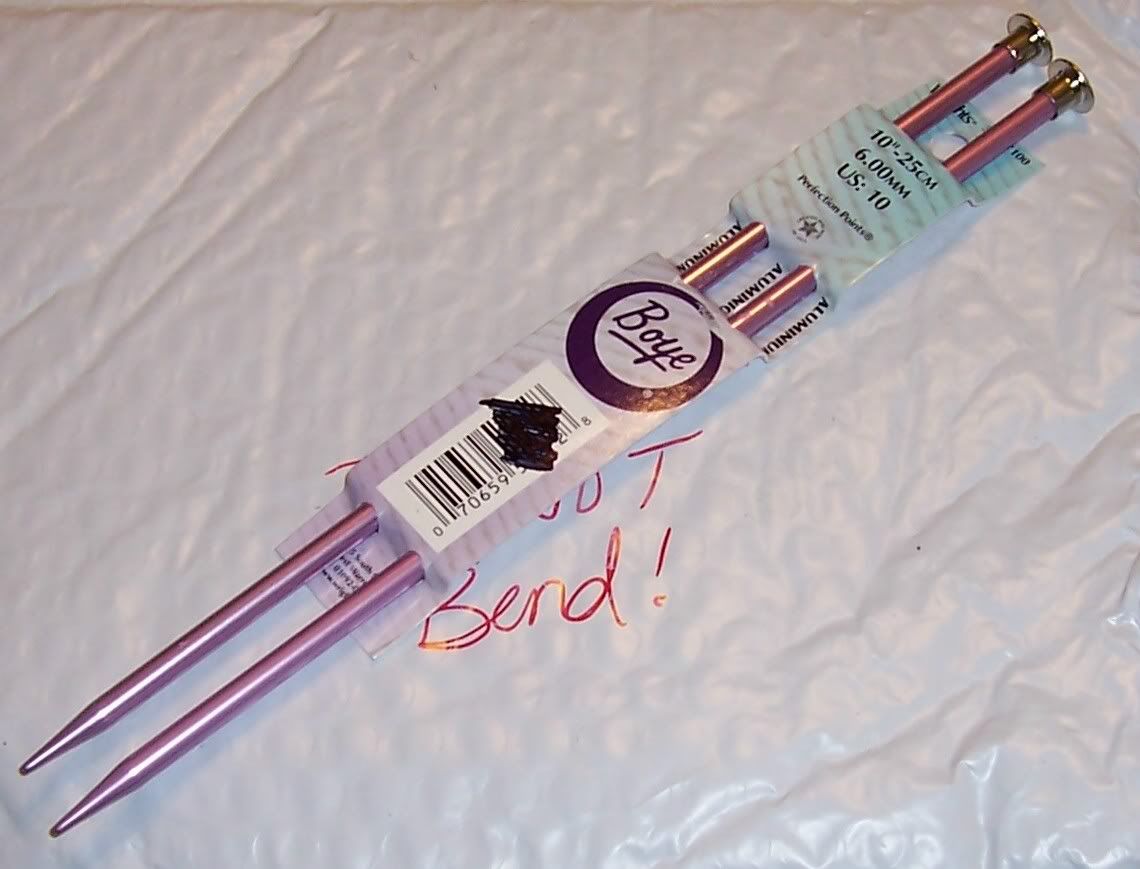 Thank you so much!!!
I also got a yarn swap puffy from Laura V in NJ. She sent me 9 skeins of Bernat Boa yarn with a pattern book for a knitted or crocheted wrap. The yarn is an eyelash yarn and so silky feeling. The color is a deep purple and shiny pink variegated.
I also got a box from rebeccav from Crochetville. We traded some yarn. I sent her cotton and she sent me beautiful burgundy thin chenille. Not sure what I'm going to make with it yet -- might use it as a carry-along yarn or by itself.....not sure yet. But I do love the color!! Here is a picture of my yarn swap goodies and the chenille: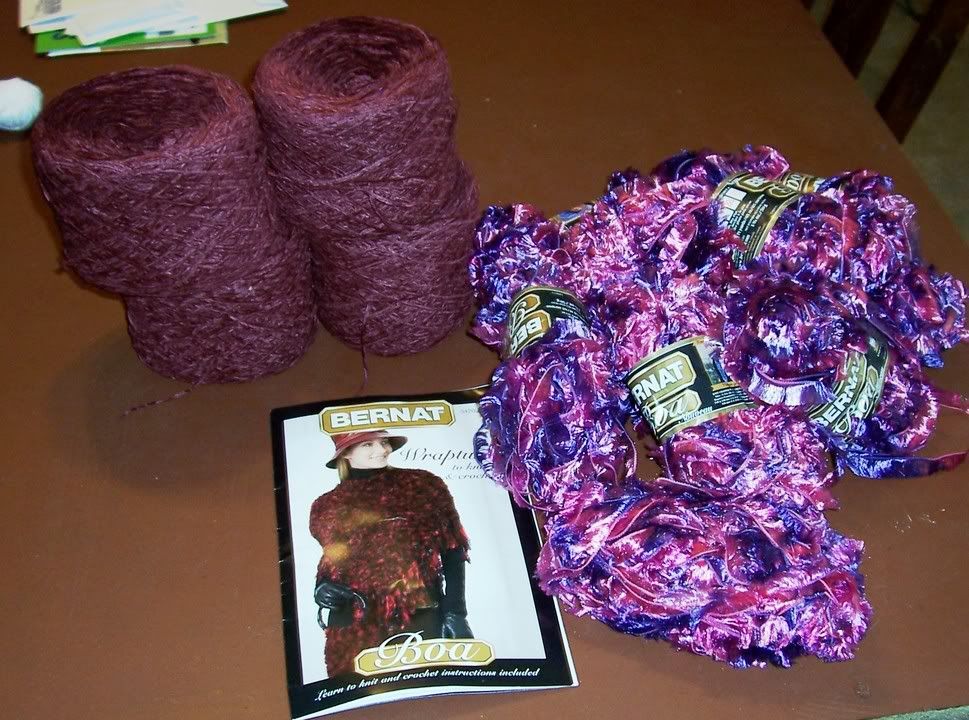 So, the mail today definitely made me smile!
Busy day here today. My mother is flying in tonight for a two week visit with us, so we have to drive to Charlotte tonight to pick her up. I'm doing laundry and all the last minute stuff to get ready for her to be here. Things are finally getting back to normal after last week. Read my previous post if you don't already know why last week was bad here. lol. I was about to officially change my name from Juli to Job there for awhile. :o))
TTFN!!!
Juli