Thank you!
My C'ville secret pal sent me such a nice present!!
I opened the box, and yarn popped out at me. The box was stuffed full of 18 skeins of Modea Dea Cartwheel!!! And such a pretty mix of autumn colors!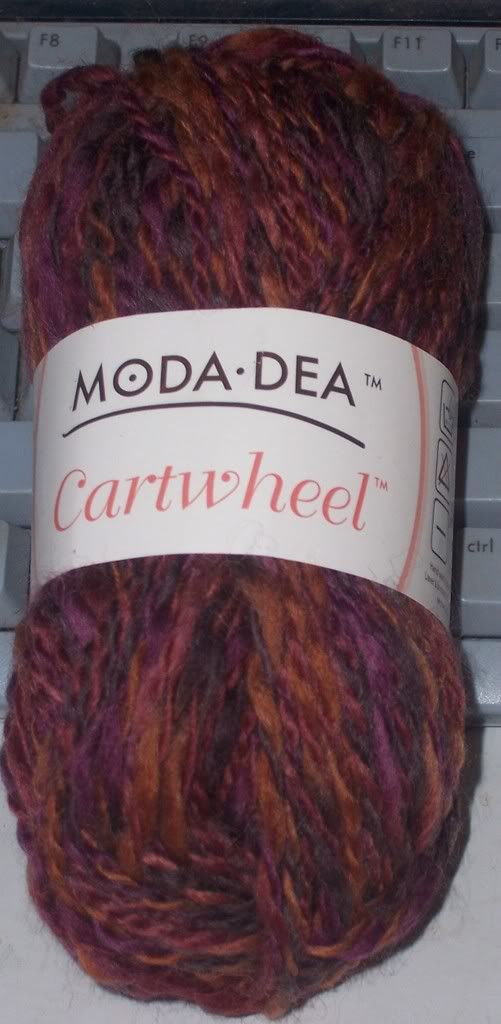 It looks like handspun wool....with the variations in thickness.....and it's about WW in weight.
I'm trying to figure out a pattern to use.......along the lines of a scarf or two, or a fall weight shawl.
Any ideas anyone??? All suggestions appreciated!!